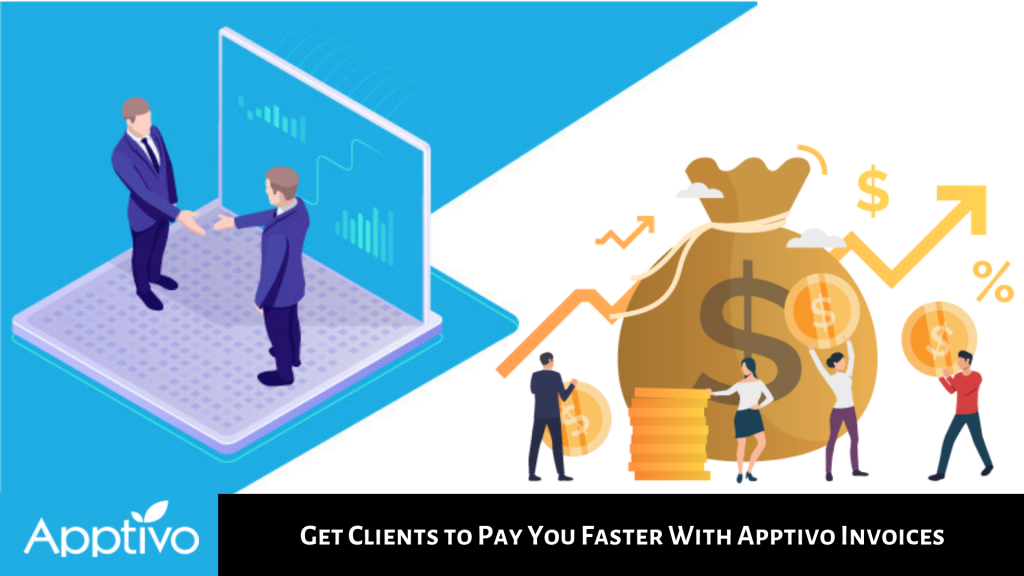 For all Businesses/Companies, one of the most hassled and uncomfortable situations is getting your clients to pay you on time or having to remind clients about late payments on a bill or invoice.
Companies completely rely on their client's payments to keep their Operations going. It can be very difficult to function as most of the client could be recurring, valuable customers. And when they pay late, it puts Business in an awkward position. A business might rely on timely payments to pay its own staff, or to cover the expenses paid to complete the project. Therefore, it is critical to you find ways to get paid on time.
Unfortunately, A Company only has so much control over whether or not clients pay on time. Some simply forget to pay, others will ghost because they simply can't afford to pay the invoice at the moment. But don't worry, you're not completely out of luck with Apptivo Invoices and Payment Integrations companies can easily collect payment from Clients by following these simple steps:
Automated Invoices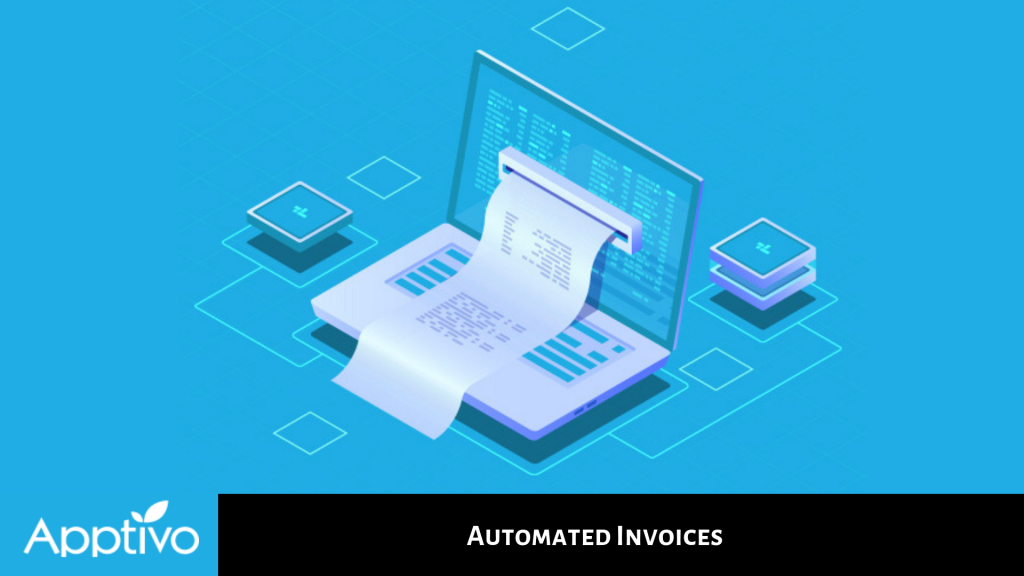 If your business has customers/clients who pay the same amount every month, the best thing you can do is to create or set-up recurring invoice using Apptivo Invoices. By doing so you won't forget to send an invoice at the right time. Recurring Invoice is flexible, letting you decide whether invoices are emailed out automatically. Send an invoice to your customers on a regular interval for the same amount of product/services provided. Enable the recurring invoices to generate a new recurring invoice for the customer.
Apptivo Invoices App comes up with versatile features that help users to reduce their time. Our Latest Version V6 for Invoice comes with automated Recurring Billing & Recurring Invoices.
Reminders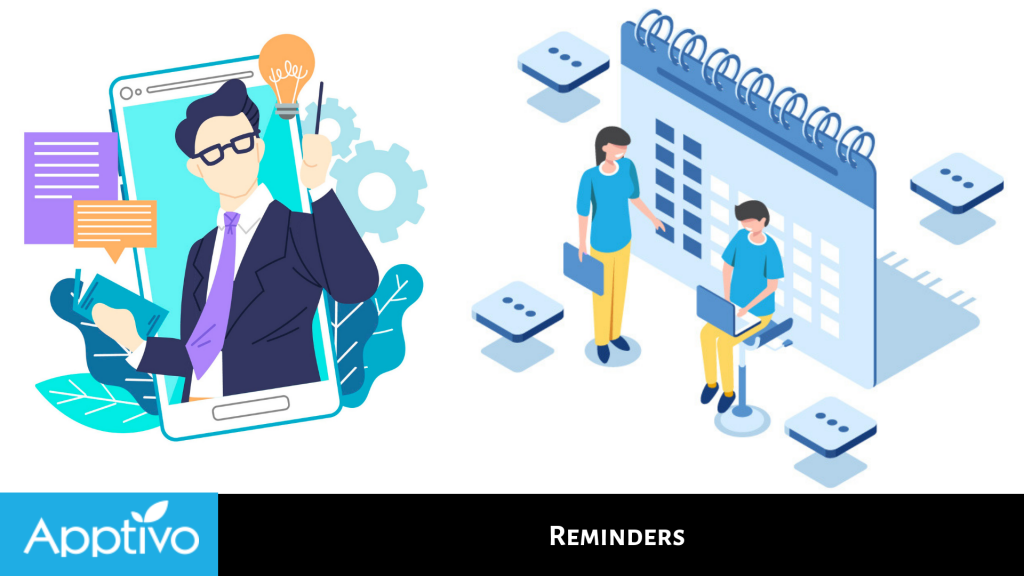 No one likes or wants to be disturbed with Calls, Emails, and SMS for reminders. The same applies to your clients as well. That's where Apptivo CRM can help you set an automatic reminder to your clients.
with Apptivo, Users can set Date & Time for the reminder so it does not disturb their clients. Thus by implementing Apptivo online management software with automatic reminders you not only benefit your business but benefit your customers as well.
Follow Up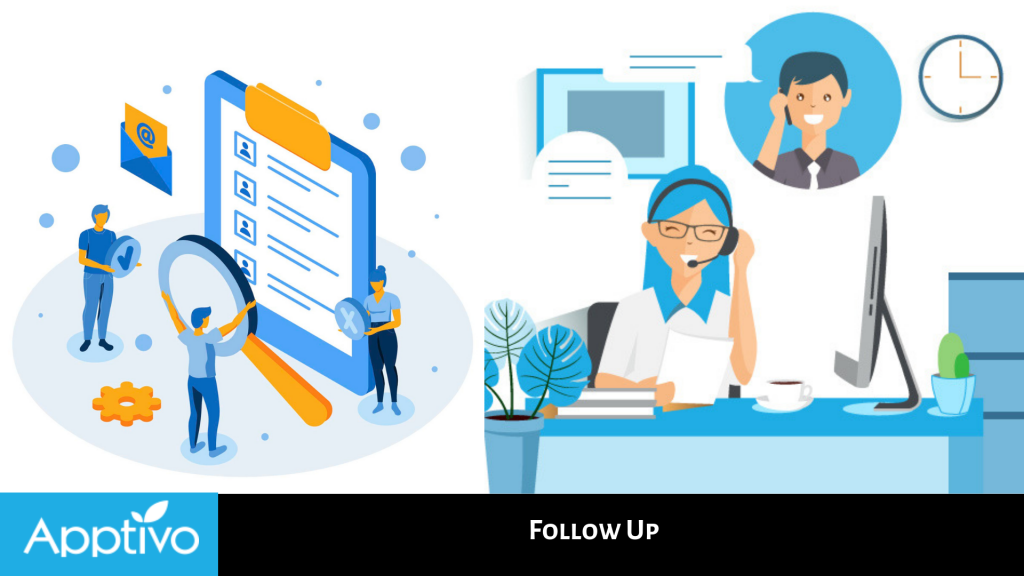 It is very important for everyone to follow up with their client after sending their Invoice. You can start sending reminders to payment after a few days have gone by. A gentle follow-up demonstrates your ability to act professionally.
Offer Multiple Payment Options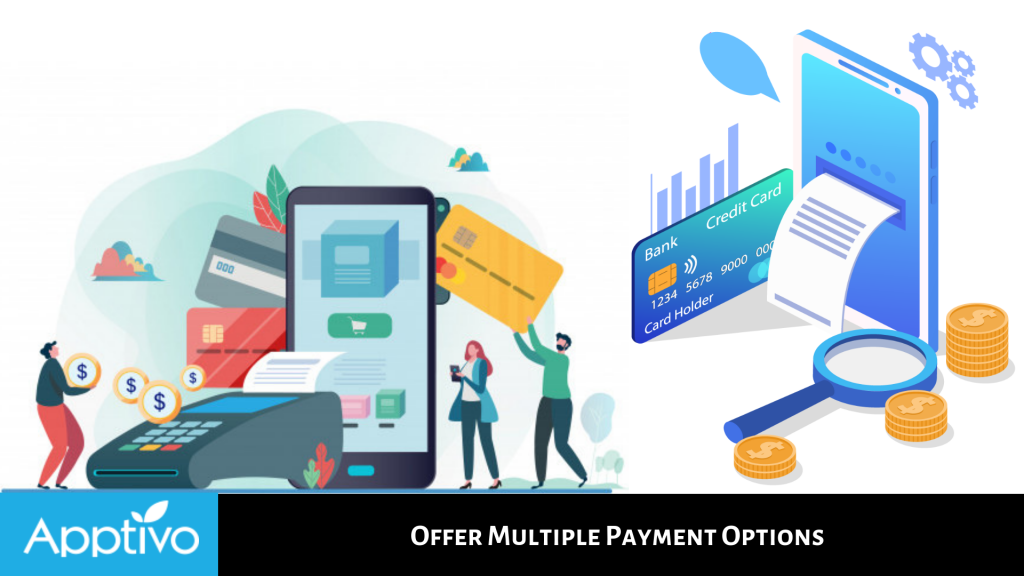 The easier you make it for clients to pay you, the quicker you'll get paid. With Apptivo you can streamline your payment process as much as possible with its Integrations. Apptivo is integrated with major online payment gateways to help you receive payments for your invoices online. Apptivo provides all its users with multiple payment gateway features through which it becomes easier for the client to pay.
Have a Late Payment Penalty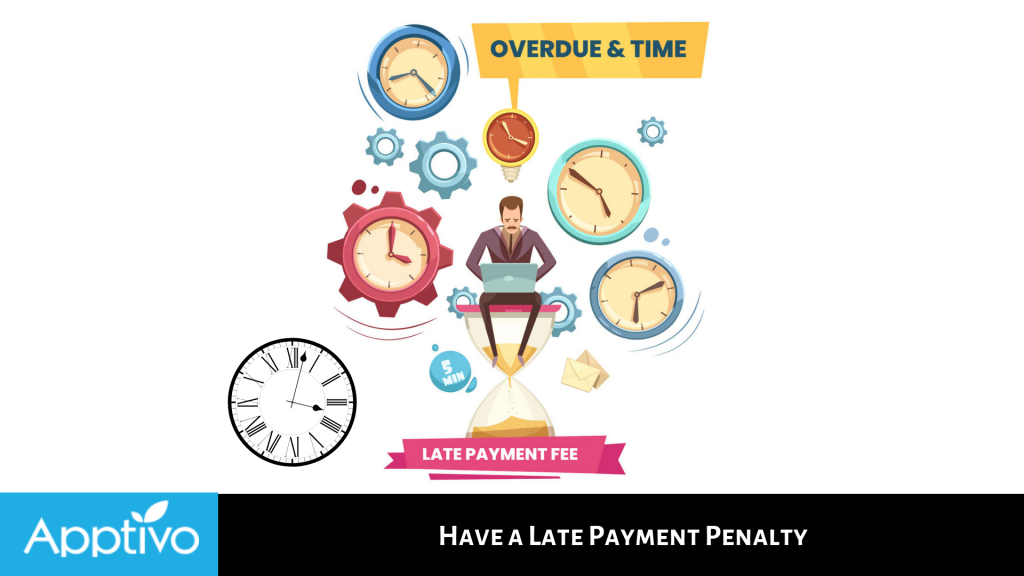 If you are providing a discount to your customers on early payments then you should also let them know that there will be a late fee charged if they are a delay. By doing so it will send across a strong message. Once a customer receives a late fee charge, chances are they won't make the same mistake again. Many customers create a big fuss about late fee payment as it comes as a surprise to them. So you'll have to make sure that all your clients are aware of it from the beginning.
And don't hide it away in the fine print. Point it out during the initial discussions, and verbalize it. So when they pay late you need to charge them a fee, it won't be a surprise.
Apptivo Invoices allows all its users to set up late fee charges which will automatically be added to invoices once the due date is exceeded.
Provide Discounts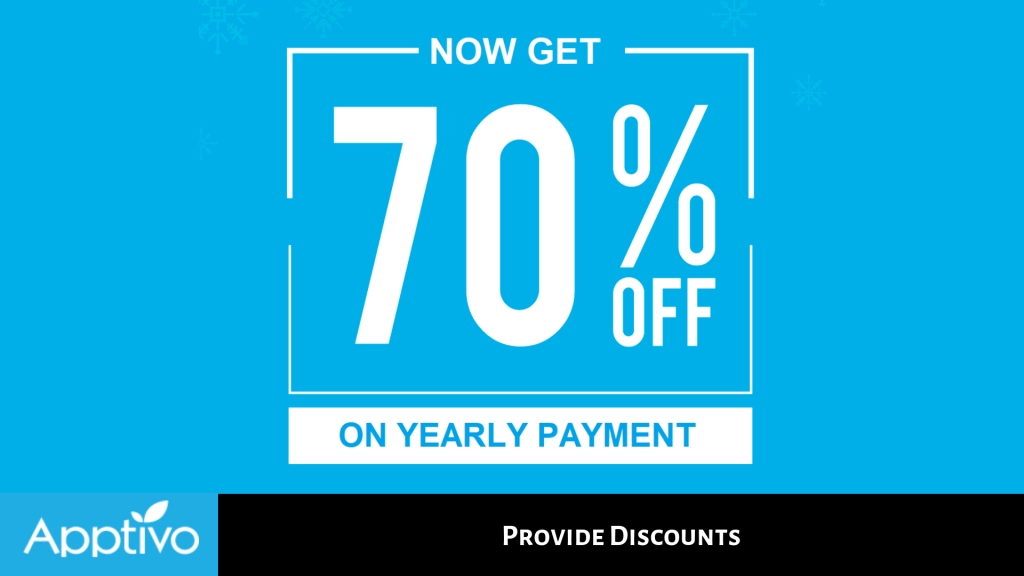 If you are looking to have extra cash flow in the bank without having to worry about collecting payments each month the best thing to do is to
provide discounts for customers that pay for 3, 6 or 12 months upfront.
Offering your customers with slight discounts who are willing to pay you quarterly, bi-annually or even annually can generate Extra cash and avoid the hassle of collecting payments monthly.
By this approach, the client is not required to get tied down in a long term contract with you. If they are really looking to save some quick bucks by paying upfront for multiple months to take advantage of the cost savings. For businesses, it is an added benefit as it guarantees that they'll stay a client for at least an extra six months!
Cheers,
Vipul Jain
Get Clients to Pay You Faster With Apptivo Invoices
was last modified:
October 23rd, 2019
by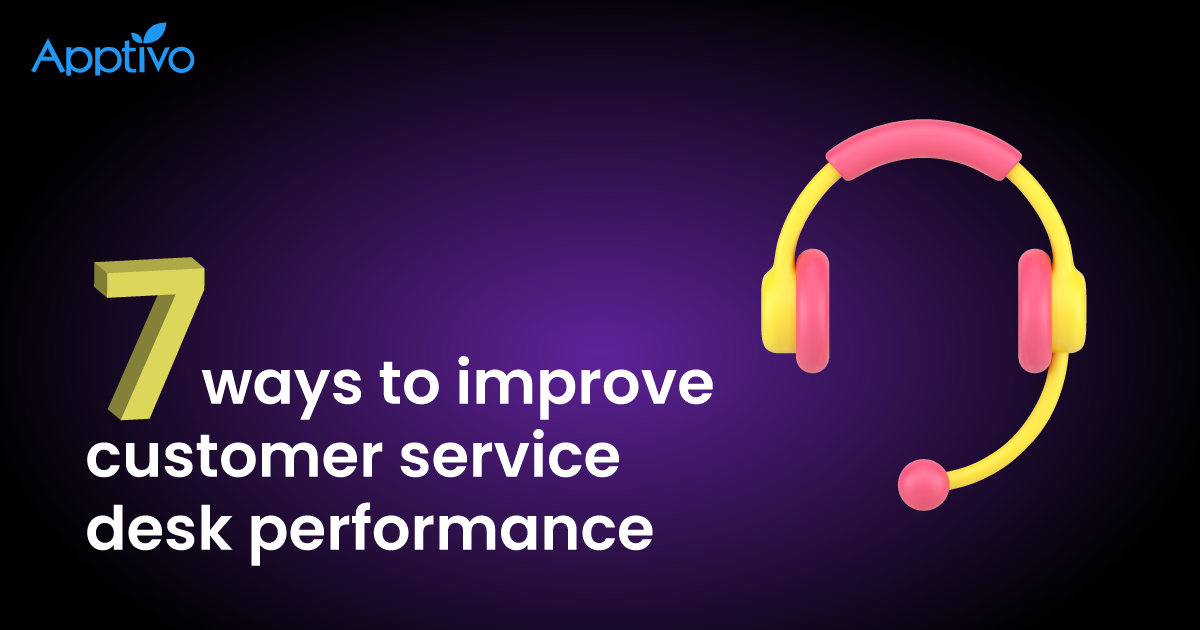 7 ways to improve customer service desk performance
1. From Good to Great! 2
Read more

→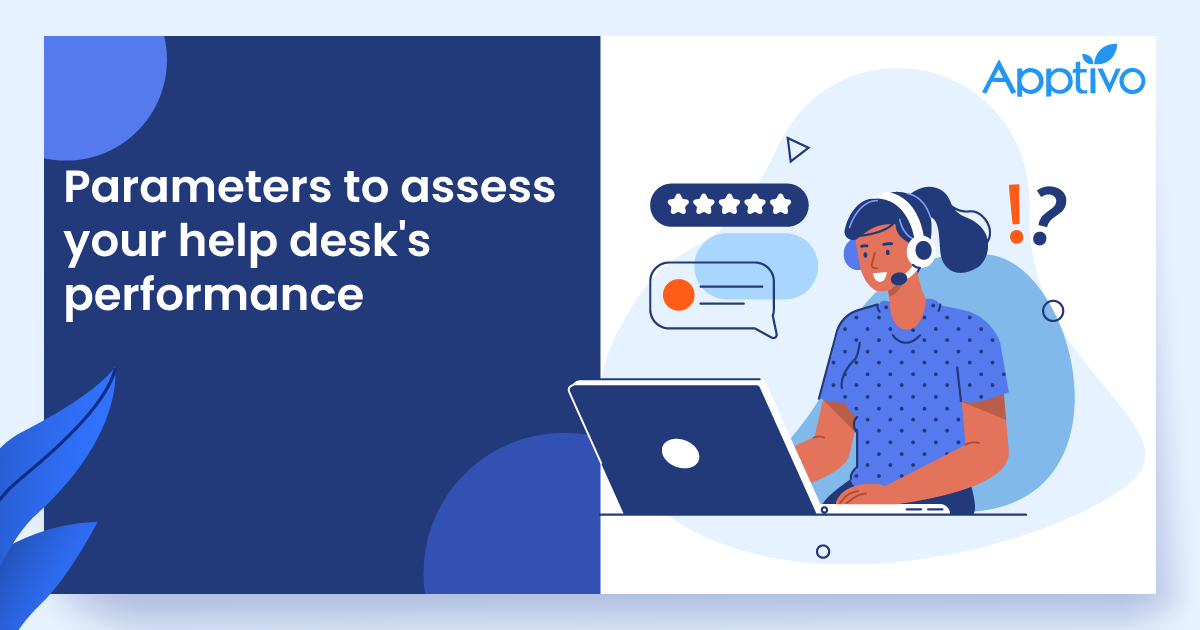 Help desk metrics: how it works in improving your customer support?
As a customer every one of us has probably experienced a frustrating technical problem and wished for expert assistance at some point in our lives. On the other side, businesses receive a huge number of enquiries about the product or service, and find it tough to ensure that every enquiry is answered to the fullest satisfaction of the customer
Read more

→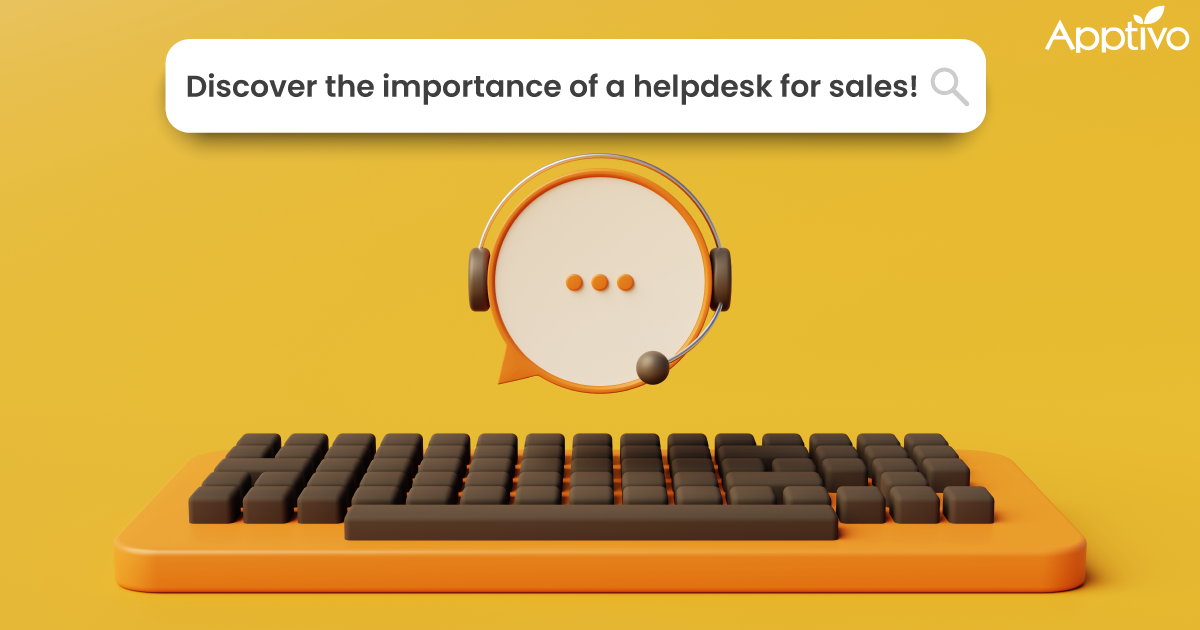 What is a help desk? How is it helpful for the sales field?
1. What is a help desk? 2
Read more

→