Does your business require you to conduct transactions, use equipment, and provide services out in the field? If the answer is yes, one of the smartest investments you could make is in a Field Service Management system (FSM). At scale, FSM will help to be organized and is essential for effective and efficient management of your business operations.
In most countries, laws and regulations make a business duty bound to provide after-sales service and it is imperative to meet Guarantee and Warranty terms under which the product has been sold. It is therefore imperative that businesses – especially large manufacturers – have to manage the service team efficiently to retain customers.
As per fortune business insights, The global field service management (FSM) market is projected to grow from $3.24 billion in 2021 to $8.06 billion in 2028 at a CAGR of 13.9% in forecast period.
The most common industries that use FSM are in maintenance, commercial and domestic cleaning, civil engineering, healthcare, construction, utility servicing, white goods service, agriculture, hospitality, and more.
What software to use for Field service management?
At its core, Field Service Management is a Customer Service Management tool – being the back-end internal management system to provide the services a customer has requested. Therefore, a Field Service Management software linked to a Support CRM is an ideal solution where the entire purchase history, service history and contact history with the customer is visible to service agents. Enabling them to be prepared to deliver on the service promised.
Benefits to Customers
Increased uptime of equipment and utilities
Shortening mean time to repair
Increased customer satisfaction
On-time periodic maintenance
How does help desk software simplify the workflow involved in field service management?
Be it contract maintenance or call/case based servicing, using the help desk software, appropriate schedules and requests are tracked and personnel can be productively employed.
1. Manage requests & create work orders
Businesses might realize multiple clients flooding with field work requests via email or phone. All of these inquiries are converted into tickets by help desk software, which is then stored in the system and allocated to the field agents to handle the tickets based on priority.
2. Schedule Work
Field Service agents are then assigned these work orders based on workflow rules to ensure the right skill-set with the right request. Businesses can define work deadlines for their field agents using service level agreements, ensuring that service delivery is never delayed. Help desk software with an intuitive mobile interface can help agents evaluate service schedules and plan their day accordingly.
3. Streamlines collaboration and communication
Help desk software can automatically allocate tickets to field agents using the Round Robin method and/or match skills-sets, territories and priority. It also provides transparency across the hierarchy to enable service managers to be updated on status of every request.
Field agents can add regular status updates to tickets directly from their mobile devices. To keep the customer updated on the status, while also enabling service managers to submit additional information if required.
Managers, administrators, and field agents can communicate and collaborate internally utilizing the help desk software while staying on top of the customers' needs and expectations.
4. On the go interface for field agents
Using the mobile interface, field Service Agents can automate sending quotes, estimates, and order forms from the field for getting approvals. Field agents can update the status of a ticket, reassign, or escalate priority on the go.
5. Tracks ticket history
Businesses may view the life cycle of every ticket in one centralized platform, that allows to view the ticket's complete history, the length of time it has been in a particular status, as well as its current status and assignee. At a business level, it can also provide insights as to products that may be requiring frequent service and hence might even be able to give inputs to the product development team.
6. Expenses
Field Service personnel can file their expense reports using the same system, enabling easy remuneration and even assigning costs to a customer or project or specific deliverables.
7. Invoice & payment processing
Field Service agents can even generate invoices and ensure immediate processing of completed tasks for quick payments.
Offer the best in class customer service with Apptivo Help desk software and Field service software
Ticketing System (Help Desk Software) by Apptivo is undoubtedly the specialized solution that is appropriate for all enterprises. It is built with capabilities that help achieve optimum productivity. Offering every service to every customer is not what customer service is about. Instead, it entails comprehending consumer needs and offering the appropriate solution.
Apptivo's Help Desk, referred to as the Cases application, provides all the tools necessary to improve the customer experience, from initiating a case to resolving it. Despite the large number of ticketing solutions available online, Apptivo Solutions stands out of the pack.
Integrating the Customer Cases with Work Orders, Apptivo provides everything a business needs to assure prompt and well-organized resource deployment to service every need.
Apptivo Field service software – "The Game Changer"
Some outstanding features of Apptivo field service software include:
1. Google Maps Integration
Apptivo allows businesses to integrate Work Orders App with Google Maps. This makes it simple to find the customers' whereabouts and provide prompt assistance. The Map View is an added bonus for increasing service delivery efficiency, which in turn improves the client overall experience. The highlighting feature in the map view aids in finding related services and helps in making decisions regarding the distribution of resources.
2. Recurring Work orders
The Recurring Work Orders option in the Work Orders app is an automated tool for scheduling resources dispatch. For example, if your company provides on-site maintenance or repair services, it can be difficult to keep track of the frequency of the services and assign resources. One may easily organize the delivery of services to the clients by using recurring work orders in Apptivo.
3. Intelligent dashboards
The Work Orders App's dashboard function shows an overview of the field services together with the specified key performance indicators. Dashboards include a multitude of charts, including pie charts, summary tables, stacked column/bar charts, column charts, and bar charts, for instant monitoring of employee performance, work order status, and customer requests. These charts can also be used to prioritize requests from customers, filter out issues, and make swift decisions.
4. Approval Flows
Use Apptivo's structured approval flows to organize your business's field service operations. With this functionality, the businesses can determine the criteria based on important attributes and automatically send work orders for approval. Depending on the setup, a client or an employee might approve the work order after the service is provided. This is not over yet! Additionally, one can choose how a work order will be handled after being accepted or declined.
"Utilize Apptivo for your Field service requests for a smoother service & support! Schedule a Demo with us to know more."
Robust Field Service Management Using Help Desk Software
was last modified:
December 12th, 2022
by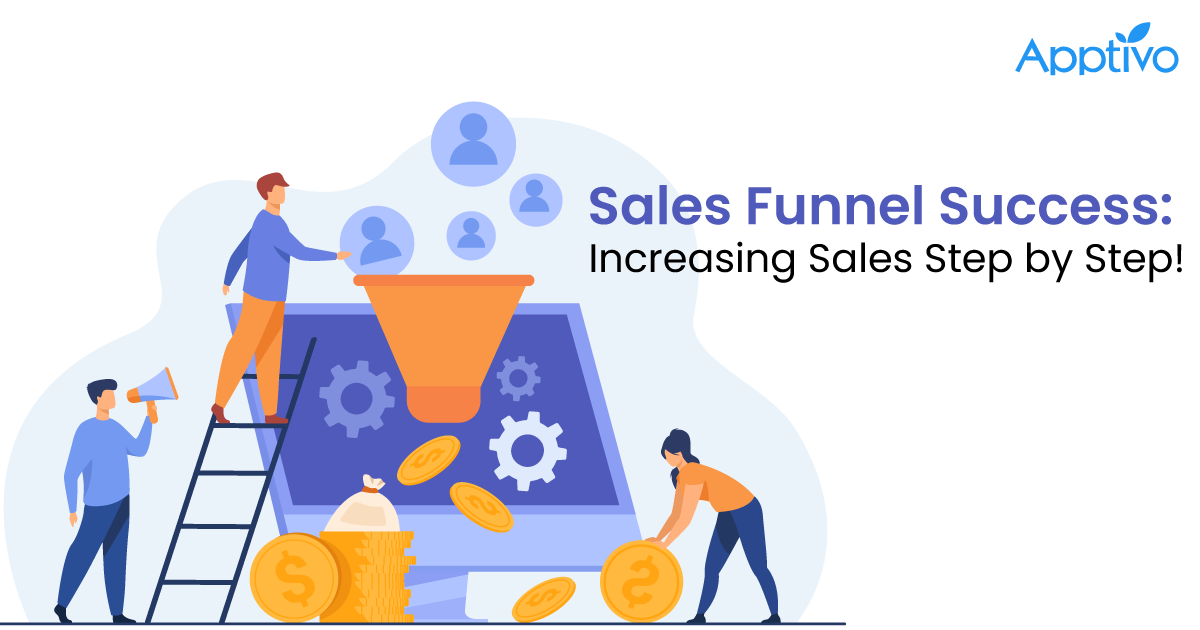 What is a sales funnel, and how do you build one that drives more sales?
1. What is a sales funnel? 2
Read more

→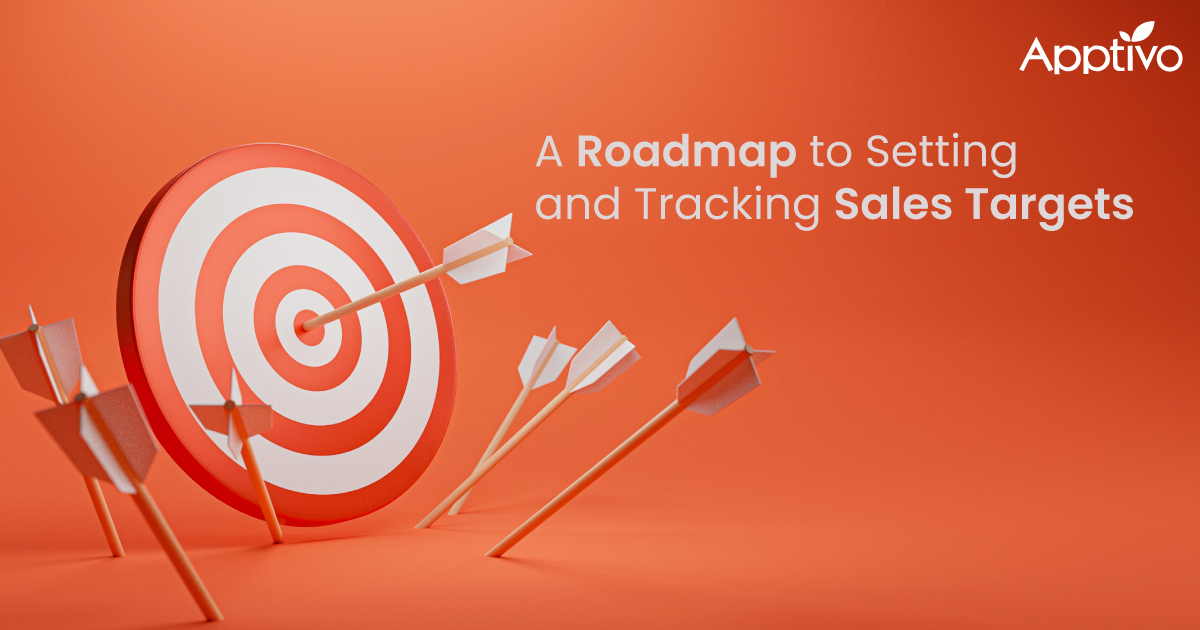 What are sales targets and how do you set and track them?
1. What is a sales target? 2
Read more

→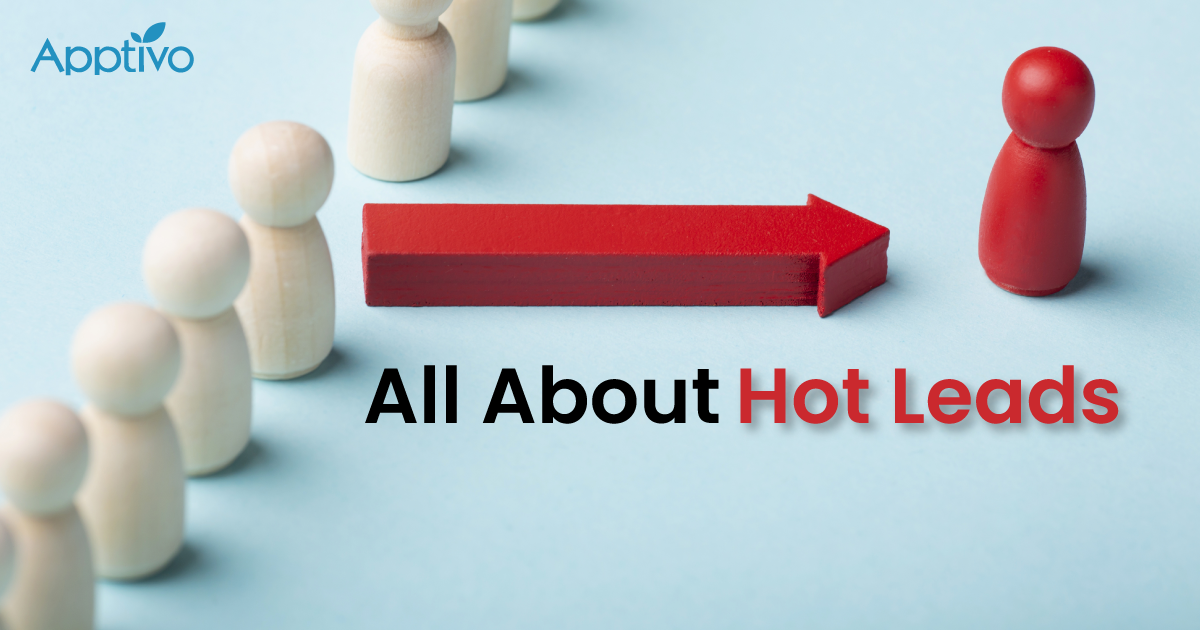 Hot Leads in Sales: Identifying and Converting Effectively
1. What is a hot lead? 2
Read more

→