The spread of coronavirus has caused global healthcare systems to fail. It has hit the economies hard by affecting the functioning of businesses and corporate sectors. World economies are adopting preventive measures to ensure the least spreads of this virus, but it is becoming much of an economic issue.
Due to this, worldwide businesses are facing great recession and the after-effects of this are long residing. For small and medium scale businesses, it is important to alleviate the future risks rising due to the pandemic. Organizations need to avert the effects by focusing on compiling the opportunities created amid this situation and utilize them for their business's well-being. With Apptivo to complement your strategies, plan in to face the pandemic and reach out unaffected.
Major Challenges To Businesses
Project Tracking
Due to the pandemic, companies are facing a lot of issues in remote working such as unavailability of a proper working environment, lack of working resources, and connectivity to the cloud. Employees are facing an immense amount of difficulty in managing the remote work along with coordinating with the organization offices to ensure that the workflow remains unaffected. But the pandemic has put up limitations, restricting the employees to do so. But with Apptivo's Project Management System, the same issues can be addressed and problems can be resolved effortlessly while working remotely.
Audience Engagement & Interaction
Due to the remote functioning of businesses, processes are being carried out at a much slower speed than normal, leading to a loss of clients and customers. Also, the lockdown conditions have caused a halt in the delivery of physical services and products globally. Customer contact and respondent services are also not properly functioning. All of these problems are leading to a huge loss of customers to businesses. To tackle this, Apptivo's CRM Software with its integrated eCommerce solution comes to rescue and helps in addressing these types of customer interaction problems that are rising constantly.
Business Documentation
Due to remote working procedures, a major fraction of business organizations are facing huge difficulties in maintaining business documentation. Budgeting, expense reporting, cost estimation, invoicing, etc. – all of these activities are concerned with the participation of a large number of employees working in the field as well as in the offices. All of it causes a loss in coordination among the employees. But again, due to pandemic limitations, official documentation isn't possible to its best resulting in slowed down business processes and reducing profits. For these sorts of difficulties, Apptivo's Analytical tools come to use such as to estimate billing software, helpdesk, project management, and advanced CRM apps. Your business can face these difficulties easily and these aspects could be managed with ease.
Opportunities
With all challenges existing, all businesses are affected and among them, yours can become the one to compete with.
All the problems may act as obstacles but could be used as opportunities to grow your business.
Providing customers and clients with options and solutions that help them in the current situation will act as a catalyst for your growth.
Efficient and fast services would result in an assured business functioning even in this pandemic.
Solutions by Apptivo
Apptivo is the one-stop solution for all your cloud marketing and office operation needs. We offer a wide variety of tools to control business aspects in real-time, even while working in remote conditions. Our range of business tools include:
With all these tools, challenges due to the pandemic could be tackled easily and efficiently. Our cloud-based integrated suite of apps allows you to carry out business operations of any scale, ranging from a single user to thousands. Our apps are highly customizable that allow you to control working according to your needs during the pandemic. You can deliver enhanced collaboration and communication service within your business and can integrate with third-party apps with 100% efficiency.
Our multitasking tools allow you to maintain the momentum of your business during the pandemic like before. We offer apps that allow you to:
Handle Budget Management
Planning of Projects
Delivering Quality Customer Experiences
Monitoring Processes
Changing Project Configurations
Maintain Timelines
Outreach of Business
Efficient & Productive Internal Collaboration
Conclusively our tools help you in the reconditioning of your business, by controlling your customer information and helping your business manage aspects of documentation, workflow, etc. Most of our services and tools have the potential to bring back to the processes and business work back to its original routine in order to restore the business back to the normal state.
Conclusion
Apptivo helps in taking your company's work through COVID-19 pandemic as you move towards working with us. Our vast range of tools helps you to improve and make processes much easier by relocating your information and data to the cloud, making it easier to access remotely. With our apps and software, you get a simple and easy to use interface to control the working and navigate yourself through the apps. Combine your business and web services with Apptivo and extend infinite possibilities to grow.
The Virus Is Not An Excuse – It's An Opportunity
was last modified:
November 20th, 2020
by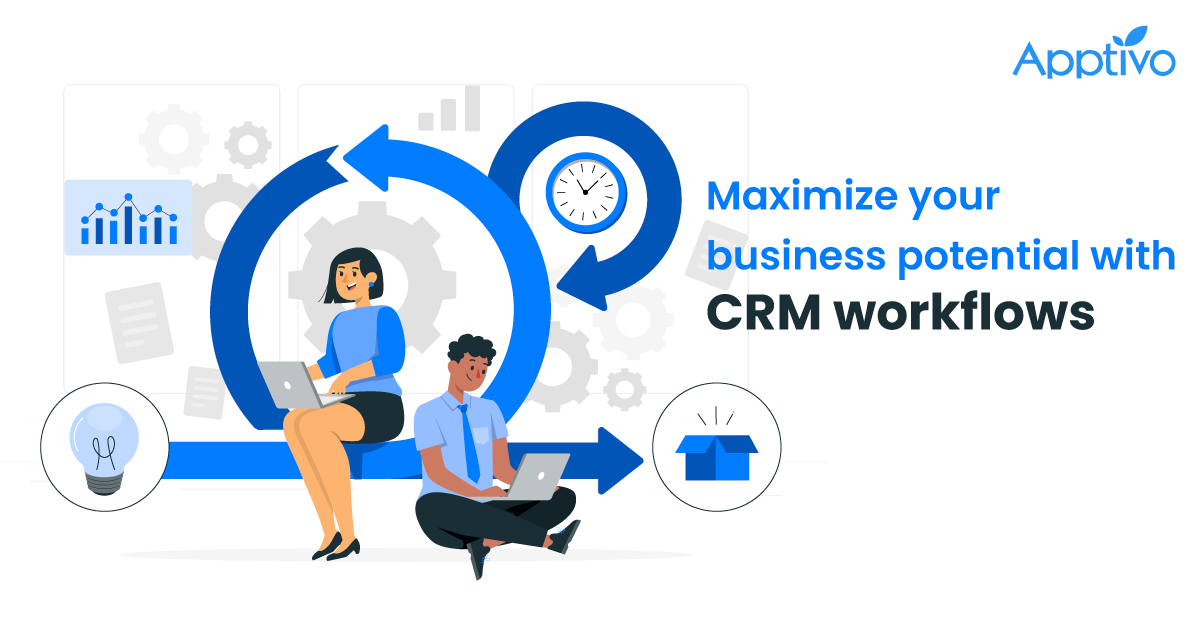 What is a CRM workflow? The Right Way to Boost Productivity and Sales
1. Understanding CRM Workflows 2
Read more

→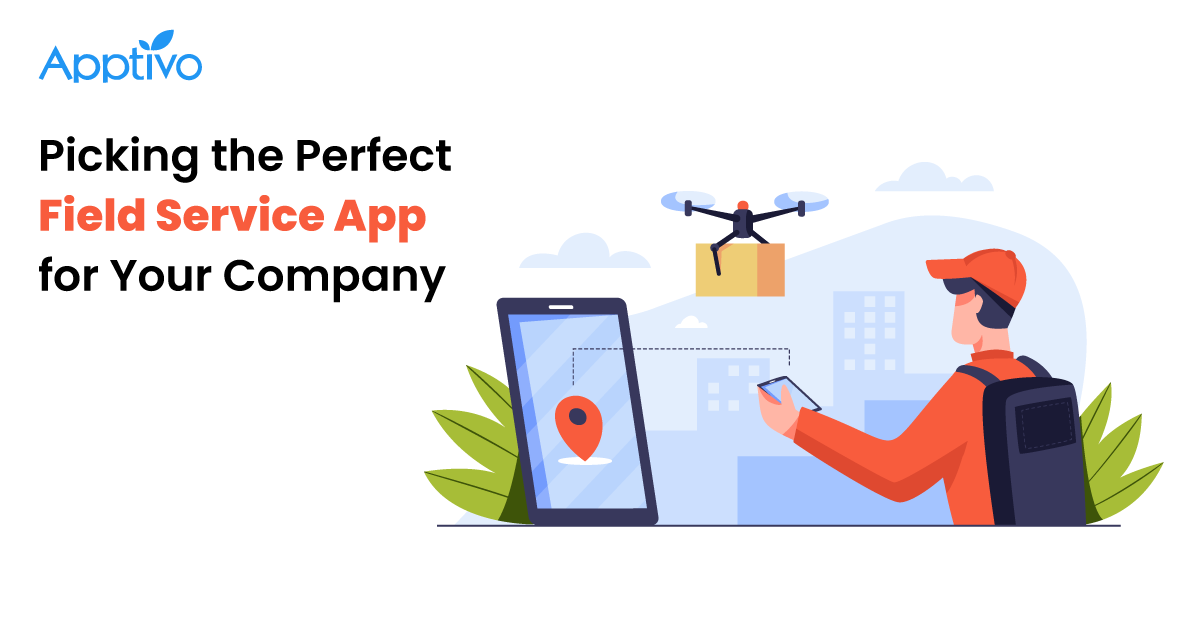 How to Choose the Right Field Service App for Your Company?
1. What is a Field Service App? 2
Read more

→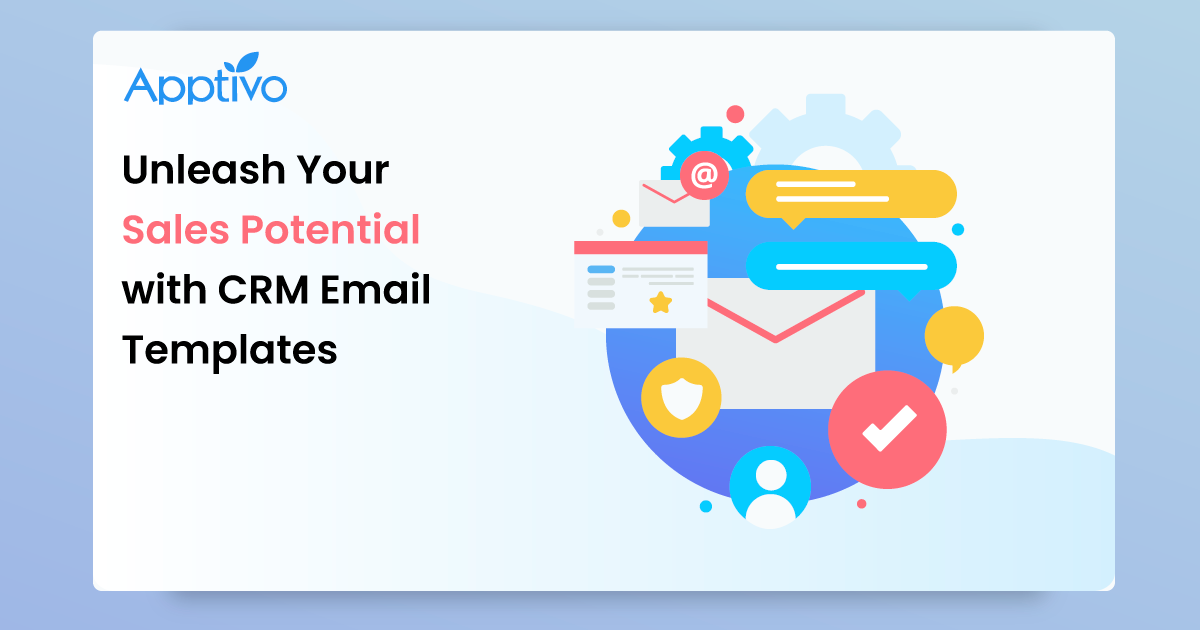 Unleash Your Sales Potential with CRM Email Templates
1. The Power of CRM Email Templates 2
Read more

→