The Gods of Leads have been benevolent and given us social media – before which it was an herculean task to generate leads. Hence, it should be the first thing you think of when it comes to lead generation. Businesses now have the power to increase their return on investment and reach a larger audience at low cost by using the effects of social media on branding and generating sales leads. Companies that use social media lead generation tactics and techniques are likely to get greater results at every stage of the sales funnel, from raising brand recognition to increasing sales conversions. Social media listening entails keeping an eye on your brand's social media accounts for comments from customers or direct mentions of particular subjects. It aids in building relationships with potential clients and customers at every juncture. Most importantly, it fosters a sense of belonging among supporters and advocates.
Social media lead generation – What is it and why to use it?
67% of marketers find social media marketing to be successful at generating leads.(Social Media Examiner)
53% of companies allocate more than half of their budgets to lead generation. (BrightTalk)
A lead is any pertinent information that could be used to engage with a prospect interested in your products or services. This could be as simple as a name and email address or as detailed as a complete job title, home address, employment details, and more. The benefit of doing this is that you can target your potential customer base with pertinent offers and information.
Any digital marketing strategy must include social media lead generation because it enables firms to connect with potential clients where many spend the majority of their online time. The following are some justifications for why social media lead creation is crucial for companies:
Brand exposure and visibility are increased because of social media platforms' ability to connect businesses with relevant audiences.
Ensure that the correct people see their advertisements, as businesses use social media by targeting particular demographics, hobbies, and behaviors.
Through social media, businesses have longer-lasting, more in-depth conversations with prospective clients, fostering the development of trust.
Social media platforms provide businesses with detailed analytics and insights into their campaigns, enabling them to make data-driven decisions.
Let's examine some of the most effective methods for obtaining leads for sales using social media.
10 Proven tactics to use social media for lead generation
Here are some tried-and-true strategies for lead generation on social media:
1. Sponsored Campaigns
One of the best ways to get leads on social media is with sponsored campaigns. Sponsored campaigns are paid advertisements that companies place in social media sites to broaden their audience, enhance interaction, and boost conversions. These ads can be tailored to the audience's particular demographics, interests, and behaviors. Social media sponsored campaigns can take many different forms, including sponsored posts, articles, videos, and advertising. In social media platforms, sponsored campaigns are a well-liked strategy for generating leads. The following methods will help you establish a successful sponsored campaign for generating leads on social media:
Choose a Platform for Social Media: Choose the social media channel that best fits your target market and campaign objectives. It's common to use Facebook, LinkedIn, and Twitter in lead generating initiatives.
Set campaign objectives: Decide what results you want the campaign to achieve. This could be done to promote sales, produce leads, or increase website traffic.
Build Your Campaign Ad: Design an attention-grabbing advertisement that attracts the interest of your target market. This might contain a catchy title, an effective call to action, and an eye-catching image.
Establish Your Campaign Budget: Decide how much money you're willing to invest in your campaign. While determining your budget, take into account variables like ad placement, ad time, and audience size.
Launch Your Campaign: As soon as your advertisement is prepared, launch your campaign and constantly check on how it is doing. Use analytics to monitor the effectiveness of your campaign and make any necessary corrections.
Sponsored campaigns vary for each social media platforms. But few are common campaigns across the platform.
2. Identify your target audience
The success of any marketing campaign, including social media lead generation, is dependent on identifying your target audience. Here are some methods for determining your target audience.
Create a detailed profile of your ideal customer: Begin by creating a detailed profile of your ideal customer. Consider their age, gender, income, education level, interests, and pain points. The more particular you can be, the better.
Perform market research: Conduct research to learn more about the behavior and preferences of your target audience. This information can be gathered through online surveys, focus groups, or social media listening tools.
Examine your current customers: Examine your current customer base for common traits such as demographics, interests, and purchasing behavior.
Make use of social media analytics: Social media platforms offer a wealth of data on your followers and engagement. Use this information to learn more about your target audience's habits, discussions, recent pin(location) and shares.
Let us take how the Facebook campaign helps identify and target audiences. Creating a successful Facebook campaign begins with identifying your target audience. Facebook (or any social media platform for that matter) provides advertisers with the following tools to set target audience.
Describe your ideal client: Establish your ideal client by Demographics (age, gender, location, education, financial, relationship, work); Interests (industry, entertainment, hobbies, activities, etc.); and Behaviors (device, purchase, visits to site, engaged with profile, clicks, video views etc.)
Use Facebook Insights: Examine the age, gender, geography, and interests of your present followers by using Facebook Insights.
Use Facebook Look-alike Audience: Expanding on engaged users, platforms enable businesses to reach similar audiences that match your target audience.
Do market research: Do market research to find out more about the habits, tastes, and problems of your target market.
3. Be creative
Content is kind where the goal is to inform and entertain at the same time. Use the principles of AIDA and ensure the content is crisp yet unique. Remember you are competing against entertaining cat videos. Remember a picture is worth 1000 words. Videos are worth 24,000 words a second. However, if you do not engage within the first 3 seconds of the video, chances are the user will scroll to the next content. Ensure you use Hooks effectively.
Use hashtags to make your social media posts more visible and draw potential customers to your profiles. Here are some pointers for properly use hashtags:
Utilize hashtags that are appropriate: Hashtags are as much a human tool as they are a technological tool. Use natural semantic hashtags like #fitlife, #workoutvideos, or #fitnessmotivation, while posting a workout video for instance. It informs the platform of the nature of the content and is used to recommend similar content to the user.
Look into trending hashtags: Use them in your postings to get the most traction. To discover trending hashtags connected to your content, try the various tools out there.
Make hashtags with your brand in mind: Come up with a distinctive hashtag that sums up your company or a particular campaign, and apply it consistently across all of your social media sites. The most successful hashtags are those adopted by users when posting their own user-generated content.
#Tags are common across the social media platform and work the same way on all platforms. They enable users to categorize their posts, making them more discoverable by other users interested in a specific topic.It's important to remember that hashtags are only useful if they're related to the content of your post. You should also avoid using too many hashtags in a single post, as platforms today treat them as spam.
4. Use call-to-action buttons
Use clear and prominent call-to-action buttons on your social media profiles to encourage followers to take action, such as signing up for a newsletter or downloading a free gated resource. Call-to-action (CTA) buttons on social media ads are effective because it enables users to take action if you have successfully captured their interest. For examples Instagram provides a list of CTA buttons:
Choose the appropriate CTA button: Use action oriented buttons "Learn More," "Buy Now," "Sign Up," "Book Now," and others. Choose the CTA button that most closely matches your goal.
Add a concise message: A clear and straightforward message is a must. To persuade your audience to act, use compelling language.
Make a compelling graphic: Provide a compelling graphic or image next to your CTA button. Your followers' interest and engagement will rise as a result.
Connect to an appropriate landing page: Ensure that the link you offer with your CTA button points to an appropriate landing page that supports your goal.
Monitor your progress: To see how many clicks and conversions your Instagram CTA button campaign is generating, keep track of the outcomes. Use this information to improve your methods and outcomes.
You can boost interaction, increase website traffic, and accomplish your marketing goals by using Instagram CTA buttons successfully. A suitable landing page should be the destination of your link, your graphic, and your clear message.
5. Create landing pages
Social media is just the teaser and there is only so much you can convey in a post. Having grabbed the user's interest, it is only appropriate that the user be taken to the website to provide the additional information required to convert. Landing pages are specially designed web pages that have relevant content and extend the ad or post created. Here, users can find out more about your product or service and the most common goals are either to collect a lead, or to make a sale. To construct successful landing pages for social media lead generation, follow these steps:
Decide the outcome: Choose the action you want site visitors to take before they arrive. Do you want them to sign up for a free trial, purchase something, or fill out a form? This goal will guide the design and content of your landing page. Have one goal and one goal only.
Make a Catchy Headline: Your title ought to be attention-grabbing and convey the value of your offer effectively. Make sure it is intriguing and well-written.
Create Persuasive Copy: The text on your landing page should urge the reader to take action by giving them adequate information. Use bullet points, subheadings, and images to break up the content and make it easy to read.
Give customers a validation content like Ratings, Reviews and video testimonials about the products which builds trust and help them make decisions
Use High-Quality Images and Graphics: Images and graphics can be used to support your messaging and make the landing page visually appealing. Check that they are of high quality and relevant to the offer.
Optimize for Mobile Devices: Because the vast majority of social media users access platforms through mobile devices, it's critical that your landing page is mobile-friendly and easy to navigate on smaller screens.
Test and Optimize: Regularly monitor the performance of your landing page and make changes to improve conversion rates. Different headlines, images, and CTAs should be tested to see what works best for your audience. Many platforms themselve provide A/B testing capabilities for ads with a wide range of capabilities.
Make your landing pages lite browser compatible – as platforms are using native / lite browsers when users click on ads instead of taking them to your default browser.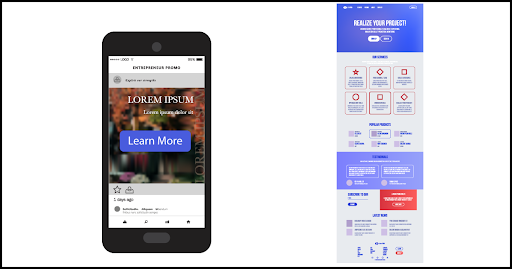 6. Use lead magnets
Offer something of value to your followers in exchange for their contact information, such as a free ebook, webinar, or white paper. This is called Gated content. This will help you build your email list and generate leads. The following guidelines will assist you in using lead magnets on Twitter successfully:
Choose a worthwhile offer: Choose a worthwhile offer that will appeal to your target audience. This could be a free ebook, whitepaper, webinar, or other digital resource that provides value to your target audience.
Twitter promotion for your lead magnet: Create a tweet highlighting the advantages of your offer and including a call to action to download or join up. To boost visibility, make use of pertinent hashtags and tagged accounts.
Pinning your tweet to your profile: Pinning your lead magnet tweet to the top of your Twitter profile will make it the first thing visitors see when they visit your profile.
Use Twitter Cards to exhibit your material in a more appealing and visual way. They can help you advertise your lead magnet or offer. A user will be taken to a landing page where they can enter their contact information when they click on the Twitter Card.
Utilize Twitter advertisements: Promote your lead magnet to a wider audience by using Twitter ads. Make sure your ad creative is aesthetically engaging and effectively explains the advantages of your offer in order to reach your ideal buyer.
In Twitter, 33% of users comment about a good or bad company's goods or services while tagging them.(Neil Patel) Make sure your lead magnet tweet has a strong call to action, is visually appealing, and benefits your target audience.
7. Run social media contests
Humans are competitive by nature. Take advantage of this primal nature by running a contest or giveaway on social media is an effective way to increase engagement and generate leads. Ask followers to tag friends or share your post for a chance to win a prize. There are numerous methods and examples on how to operate social media contests. For instance a photo contest, caption contest, quiz contest, voting contest etc. Social media competitions are a fantastic way to involve your audience and build brand recognition on Facebook. Here are some guidelines to follow so that your Facebook social media contest is a success:
Choose your contest category: Choose the type of competition you want to have. This might be a drawing, photo contest, film contest, or some other kind of imaginative competition.
Choose a prize: Pick a prize that will inspire your audience to enter the competition. Make sure the prize is valuable to your audience and connected to your brand.
Establish ground rules: Clearly define the contest's regulations, including who is eligible, how to enter, and when it will take place. Ensure that the regulations adhere to Facebook's requirements.
Advertise your giveaway: Share information about your giveaway on your Facebook page and other social media platforms. To enhance reach, try working with influencers or other brands and using paid advertising to reach a wider audience.
Monitor and interact: Keep an eye on the contest and interact with participants by answering their queries and leaving comments. This will improve engagement and help you establish a connection with your audience.
8. Use social listening
Monitor social media conversations related to your business and engage with users who are discussing topics related to your industry. This can help you build relationships and generate leads. Monitoring social media platforms for mentions of your company, sector, rivals, or other pertinent topics is referred to as social listening.
Social listening plays a major role in lead generation. Social listening helps the brand to manage their reputation in the social media and brand reputation is considered as the major key for lead generation in the social media platforms.
Monitor Social Media Channels: Use social listening tools to track mentions of your keywords on social media channels. This will enable you to identify potential leads who are conversing about topics relevant to your business.
Engage with Relevant Content: When you come across relevant content or conversations, join in the conversation by commenting, liking, or sharing. This will help to raise brand awareness and position your company as an industry thought leader.
9. Collaborate with influencers
Partner with influencers in your industry to reach a larger audience and generate leads. Influencers can promote your brand to their followers and help drive traffic to your website and generate sales. On Instagram and Youtube, working with influencers may be a terrific way to expand your audience, build brand recognition, and boost sales. Here are some suggestions for how to work productively on Instagram with influencers:
Find influential people who are appropriate: Look for influencers whose followings are compatible with your brand and your target market. Seek out Instagram influencers with a large following and high rates of engagement.
Contact influencers: Send them emails or direct messages to get in touch with them. Explain your company, describe why you want to work with them, and provide a specific plan for the relationship.
Establish a partnership: Work with the influencer to create a relationship that supports both of your goals. This may be sponsored content, product reviews, or other kinds of artistic partnerships.
Establish clear expectations: Be specific about the collaboration's post criteria, content specifications, and timing. Make sure the influencer is aware of the obligations and rewards they will face.
You can improve brand recognition, reach a new audience, and boost sales by working effectively with influencers on Instagram. Make careful to select influencers that are compatible with your company, establish clear guidelines for the partnership, and monitor your progress to gauge the effect.
10. Use Retargeting Ads
Retargeting advertisements are a potent technique for connecting with customers who have already expressed interest in your company or product. The following methods will assist you in using retargeting ads effectively:
Install a retargeting pixel: To track visitors and build a specific audience for retargeting, install a retargeting pixel on your website or landing page.
Build a retargeting campaign: Develop a retargeting campaign that focuses on website visitors or other brand-related activity. To persuade visitors to come back to your website and perform the necessary action, use persuasive ad language and graphics.
Based on the nature of interacting with your brand, create separate retargeting campaigns for website visitors versus customers who abandoned carts.
Dynamic Ads: Use dynamic ads to display personalized content to each member of your retargeting audience. You could, for example, show an ad with the exact product that someone left in their cart, or you could show them related products based on their browsing history.
Set a frequency cap: To limit the number of times someone sees your retargeting ad, set a frequency cap. This will keep potential customers from becoming annoyed or overwhelmed by your advertisement.
Measure your results: Track how many people returned to your website and completed a desired action as a result of your retargeting campaign. Use this information to improve your retargeting strategy and results.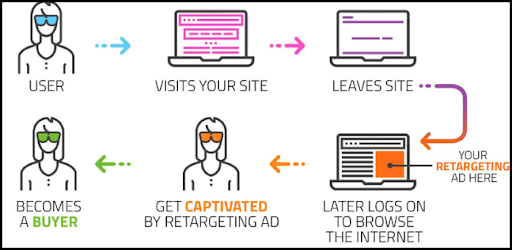 Lead generation through social media is essential for successful marketing
Rome wasn't built in a day, according to the saying. Generating leads through social media marketing takes time as well. In the game of social media lead generation,it requires the right tools and approaches to succeed. Yet, the aforementioned best practices and pointers for using social media for sales lead management will assist in generating more leads and accelerating business growth. Social media also enables companies to gather insightful information about their target market, which can be leveraged to strengthen lead generation techniques and marketing campaigns. Social media platforms such as Facebook, Instagram, Twitter, and LinkedIn enable businesses to reach a large audience and engage with potential customers. Create awareness and share content that resonates with their target audience, such as blog posts, infographics, videos, and other types of visual content. Establish trust and credibility with potential customers by engaging with their followers and creating a community around their brand. In addition to content creation use lead generation forms, chatbots, and paid advertising. Businesses can use these tools to capture leads and nurture them through the sales funnel, eventually converting them into customers. Overall, social media has become an essential component of effective marketing strategies, particularly for companies looking to generate leads and increase revenue. To achieve the best results, social media should be used in conjunction with other marketing channels such as email marketing, content marketing, and SEO.
Footnotes
Finally, social networking websites like Facebook, Twitter, and Instagram can be effective lead generation tools. It is why they exist. It is how they work, and Businesses can efficiently produce high-quality leads and expand their clientele by optimizing their profiles, offering informative material, leveraging hashtags, running advertising, and interacting with their followers. To find the strategy that works best for your company, it's critical to customize your approach for each platform. Social media can be an effective and efficient approach to create leads and promote business growth with the appropriate plan.
Top 10 tactics for lead generation using social media
was last modified:
March 21st, 2023
by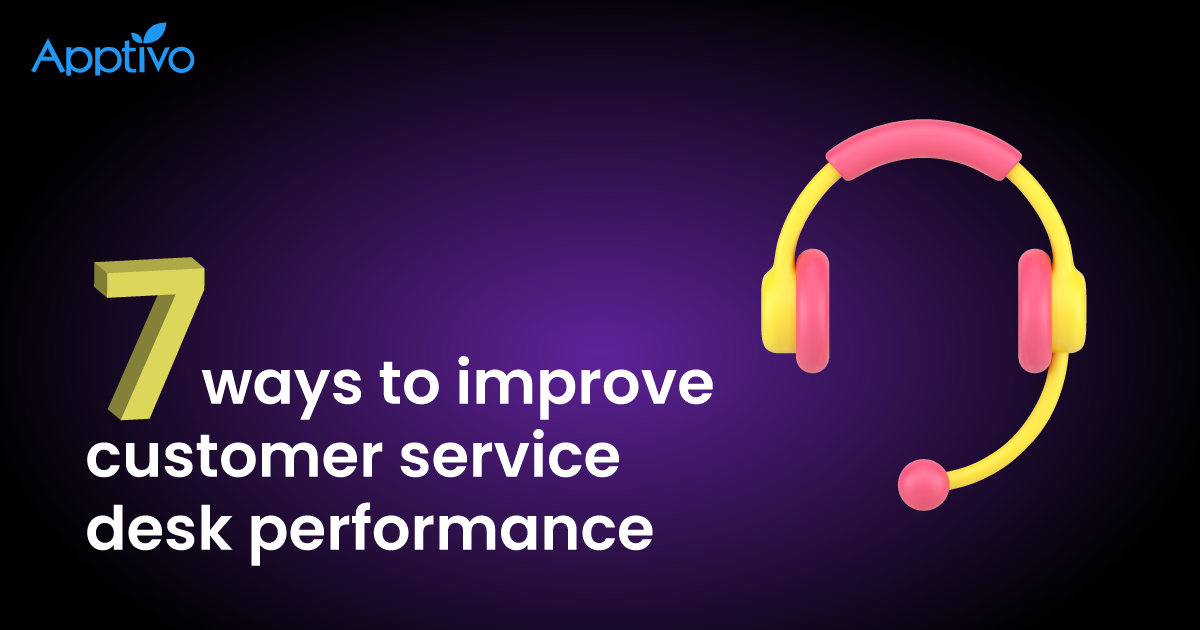 7 ways to improve customer service desk performance
1. From Good to Great! 2
Read more

→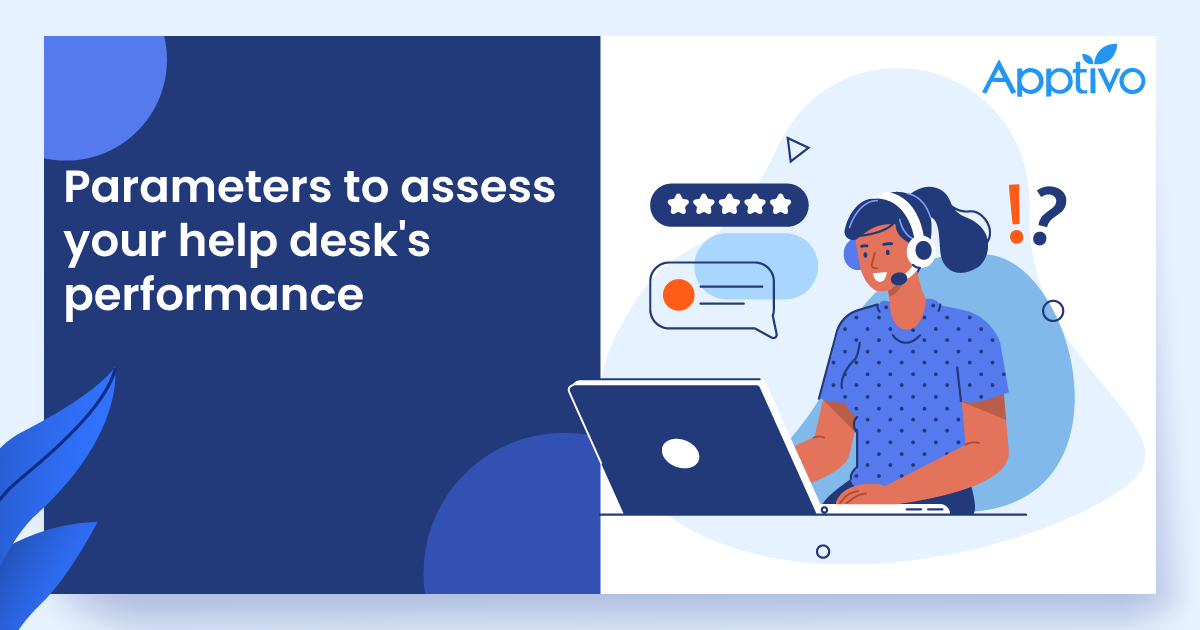 Help desk metrics: how it works in improving your customer support?
As a customer every one of us has probably experienced a frustrating technical problem and wished for expert assistance at some point in our lives. On the other side, businesses receive a huge number of enquiries about the product or service, and find it tough to ensure that every enquiry is answered to the fullest satisfaction of the customer
Read more

→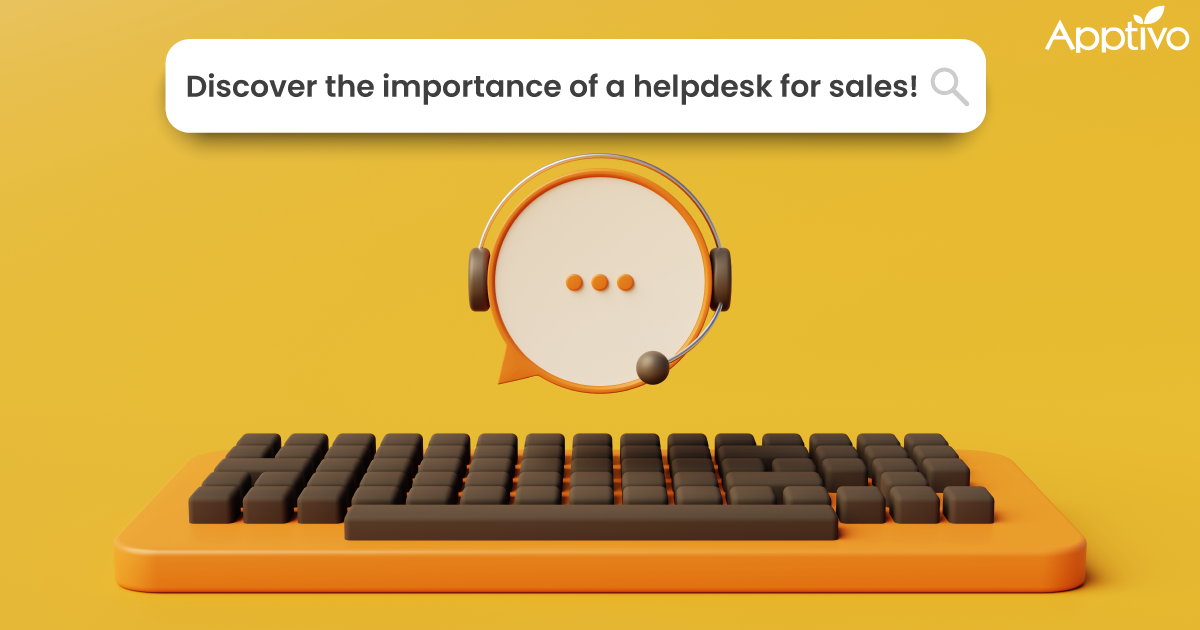 What is a help desk? How is it helpful for the sales field?
1. What is a help desk? 2
Read more

→