"Success in sales comes from understanding the customer's journey and guiding them through a well-crafted sales funnel."
In this blog, one can hope to debunk the concept of sales funnels and provide insider secrets for creating a highly effective one that delivers exceptional sales growth. It will look at each stage of the sales funnel, including gaining early interest, nurturing leads, and closing deals, as well as presenting practical ways to maximize conversions. Prepare for an energizing journey that will boost business's sales efforts. They will master the skill of creating a sales funnel that maximizes its potential together!
What is a sales funnel?
A sales funnel is a graphic representation and concept that depicts the customer journey from the earliest step of awareness to the last stage of making a purchase. A "funnel" is so named because it depicts the gradual narrowing of potential clients as they advance through several stages. It is also essential to understand the sales pipeline and how it differs from a sales funnel.
Why is a sales funnel important?
Imagine being a marketer for a luxury travel agency. A sales funnel can provide useful insights into the customer's purchasing process, exhibiting a drop-off in the consideration stage, where potential consumers compare alternative travel destinations and packages.
Marketers may optimize their tactics by giving personalized recommendations according to customers' tastes and interests if they have access to real-time data from the sales funnel. To address any worries and make a strong case for hiring the agency, compelling information like immersive destination videos, customer testimonials, and professional travel guides can be shown.
Furthermore, the marketer can use social media platforms and customized advertising to efficiently contact potential clients who are actively looking for vacation possibilities. This audience's interest can be cultivated and encouraged to go further down the sales funnel by giving personalized content and exclusive offers.
As a result of these initiatives, conversions, and business growth have increased noticeably. The marketer can fine-tune messaging, optimize marketing channels, and alter actions to better fit with the needs of clients by continuously monitoring and refining the sales funnel. This focused and data-driven approach allows the agency to stand out in the competitive travel business and achieve success in driving luxury trip reservations.
Sales funnel stages: understanding the customer journey
Awareness stage
The first stage of the sales funnel is concerned with grabbing potential consumers' attention and raising awareness of a product or service. This can be accomplished through a variety of avenues, such as captivating commercials, social media buzz, favorable word-of-mouth referrals, or online searches. When people become aware, they may make instant purchases or take actions such as visiting the company's store or website. However, in many cases, extra efforts are required to stimulate further involvement, such as an engaging website, tempting incentives, or personalized communication by phone or email.
Interest stage
Potential buyers show an active interest in a product or service at the interest stage of the sales funnel. They have already been aware of the offerings and have expressed a willingness to dive deeper and learn more. Interacting with material, visiting the website, subscribing to newsletters, requesting extra information, or showing interest in certain features or perks are all part of this stage. The key goal at this stage is to cultivate and sustain their attention, assuring sustained engagement and curiosity as they move closer to a purchasing decision.
Decision stage
Potential customers reach a vital point in the sales funnel where they are ready to make a purchasing choice at the decision stage. They actively assess their available options after moving past the awareness and interest stages. Prospects engage in activities such as evaluating other products or services, reading reviews, seeking testimonials, or asking demonstrations or trials during this stage. During the decision stage, the primary goal is to deliver convincing information, answer any issues or objections, and position the product as the best solution to suit their specific needs. To inspire them to choose your product or service over competitors, you must provide a clear and persuasive message, transparent price data, and appealing incentives.
Action stage
Prospective customers reach the action stage of the sales funnel when they make a purchase or complete a desired action. They have made the commitment to continue forward with the product or service after progressing through the stages of awareness, interest, and choice. Individuals may submit orders, sign contracts, subscribe to services, or take any other action that indicates a conversion at this point. The goal of the action stage is to ensure a smooth process by removing any impediments or friction that may delay the accomplishment of the desired activity. It is critical to provide clear instructions, streamline the purchasing process, and provide great customer service to ensure a smooth transition from prospect to customer. Effective follow-up and continued nurturing after the action stage can further enhance customer loyalty, encourage repeat business, and potentially generate referrals.
How to build an effective sales funnel for more sales?
Creating a sales funnel does not have to be a time-consuming and difficult effort. Businesses that understand the notion may build and manage a sales funnel that regularly uncovers and nurtures top-tier leads. It all comes down to understanding your leads, prospects, and customers, captivating them with timely and personalized interactions, and dutifully responding to their requirements with consistent follow-up. Businesses can establish fruitful connections with their audiences by mastering these tactics, resulting in a win-win partnership that thrives over time.
Analyze the existing customers
A great sales funnel is built on a thorough understanding of the present clients. The more consumer data a company collects and analyses, the more powerful their sales funnel becomes. It is critical to actively engage with customers and monitor their interactions across digital and offline channels in order to collect useful customer data. To optimise the sales funnel, it is necessary to do a customer analysis, taking into account their pain areas, objectives, goals, aspirations, and previous solutions. Businesses can use this vital information to find lookalike audiences and send tailored messaging at precisely the right time to attract potential customers. Finally, they may improve the performance of their sales funnel and promote successful customer acquisition by leveraging the power of customer insights.
Engage the target audience
In a world where conflicting demands for attention abound, the target audience is frequently inundated and quickly distracted. Businesses must utilize techniques that catch their attention across numerous online and offline venues to efficiently move customers into the sales funnel. Engaging content is essential for educating and informing prospects, convincing them that their requirements are acknowledged and will be met, and persuading them to seek additional information. This captivating content can take many forms, including non-paid social media posts, blog articles, email newsletters, and search engine optimization (SEO), as well as paid methods such as social media advertising, targeted keyword campaigns, and collaborating with influencers. Businesses can develop a strong connection that entices individuals into the sales funnel by connecting this content and related marketing with the specific interests and demands of the target audience.
Build a landing page
Visitors are likely to come across a landing page when they first encounter a company. They will be sent to a landing page where they can gather more information if they click on an ad, register for a webinar, or download an ebook. This landing page must effectively express the company's brand and distinctive benefits. This one-time chance to impress prospects should not be passed up. The landing page should, above all, include a form where prospects may enter their information, preferably their email address. This allows the company to collect their contact information and develop a method of continued communication. Businesses may leave a lasting impression and establish a meaningful connection with potential customers by using an attractive landing page.
Create email campaign
After obtaining a lead's email address, it's critical to keep them engaged with an effective email campaign. The key to a successful campaign is to inform and educate leads in the early phases, allowing them to understand how your products and services may efficiently satisfy their individual demands. After establishing a firm foundation of information, the campaign can gradually present enticing prospects that inspire leads to convert into paying clients. Rather than assaulting leads with overly aggressive product pitches, it is critical to focus on motivating leads and emphasizing the value they would acquire by becoming clients. Businesses may effectively nurture leads, establish lasting connections, and drive conversions through email marketing by expertly integrating helpful content with enticing offers.
Keep following up
Once a customer has made a purchase of any products and services, they remain within the sales funnel, specifically at the bottom stage. It is important to maintain their presence at this stage and encourage their continued engagement. These customers have already experienced and utilized your offerings, and the goal is to cultivate their loyalty and encourage repeat business. Sustaining ongoing communication is crucial. Show appreciation for their purchase and motivate their return through a combination of promotional offers and informative campaigns that provide updates on new products or services. By employing these strategies, businesses can foster customer retention and encourage repeat purchases, ensuring a long-lasting and profitable relationship with their customers.
Optimizing and managing your sales funnel
Marketers should experiment with various techniques and carefully evaluate the ensuing changes in conversion rates to optimize a sales funnel. Key conversion points demand constant attention, such as the shift from visitors to leads, leads to prospects, and prospects to customers. Marketers can evaluate which tactics resonate best with their target audience by conducting tests utilizing diverse content and activities at these stages.
When it comes to sales funnel management, there are a few things to avoid while creating a sales funnel. For additional information, please visit our blog.
Consider the case of a direct-to-consumer furniture brand. The marketing team might test numerous Instagram ads and analyze their results to determine which ad gets the most engagement and conversions. They might also do A/B testing on their landing page, where visitors provide their information to become leads, and on their email marketing, where prospects are encouraged to become leads. The team may acquire insights into the most effective elements and make data-driven decisions to improve the sales funnel by comparing alternative versions and tracking the impact on conversion rates.
Summary
Sales funnels are most effective when they are designed with well-defined objectives that are suited to specific target audiences and are implemented with enticing marketing material. These three key concepts serve as the foundation of a well-optimized sales funnel. When these principles are not followed, sales funnels can become leaky, allowing prospects and leads to elude conversion into paying customers. To achieve optimum performance, sales funnels must be aligned with clear goals, target the proper demographic, and deliver appealing marketing material along the customer journey.
What is a sales funnel, and how do you build one that drives more sales?
was last modified:
May 31st, 2023
by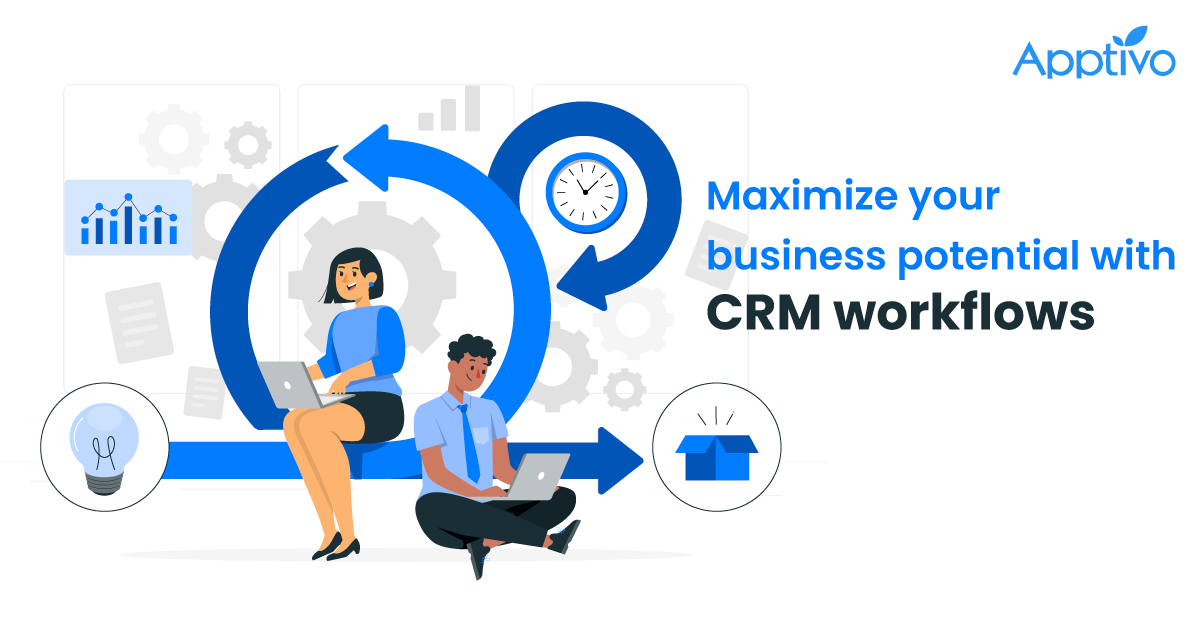 What is a CRM workflow? The Right Way to Boost Productivity and Sales
1. Understanding CRM Workflows 2
Read more

→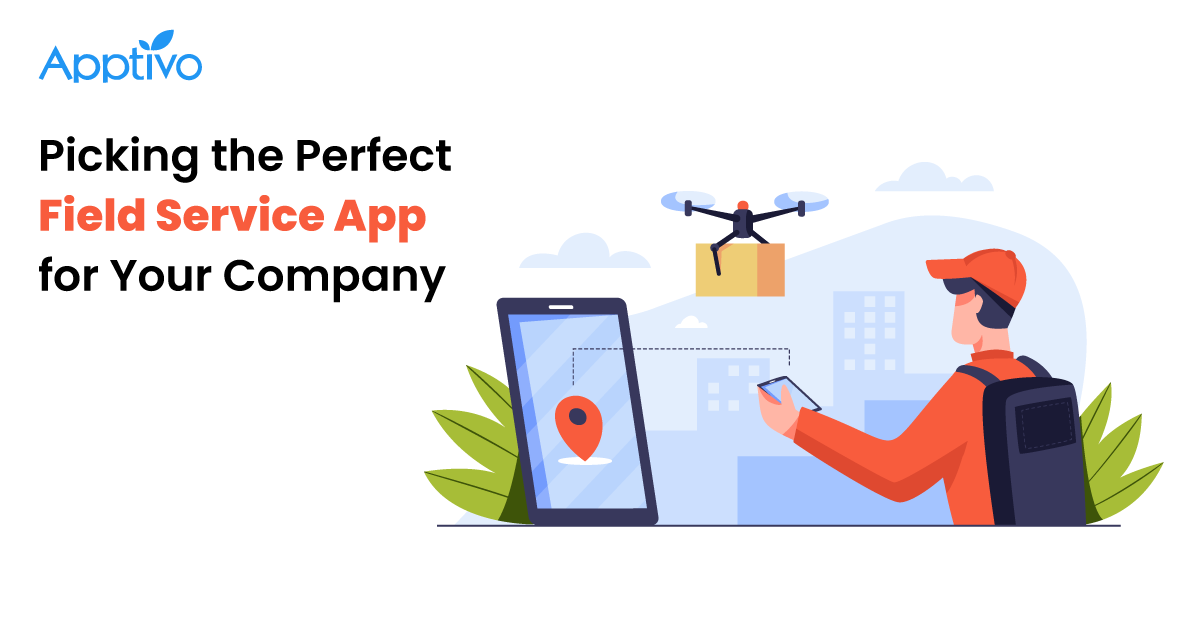 How to Choose the Right Field Service App for Your Company?
1. What is a Field Service App? 2
Read more

→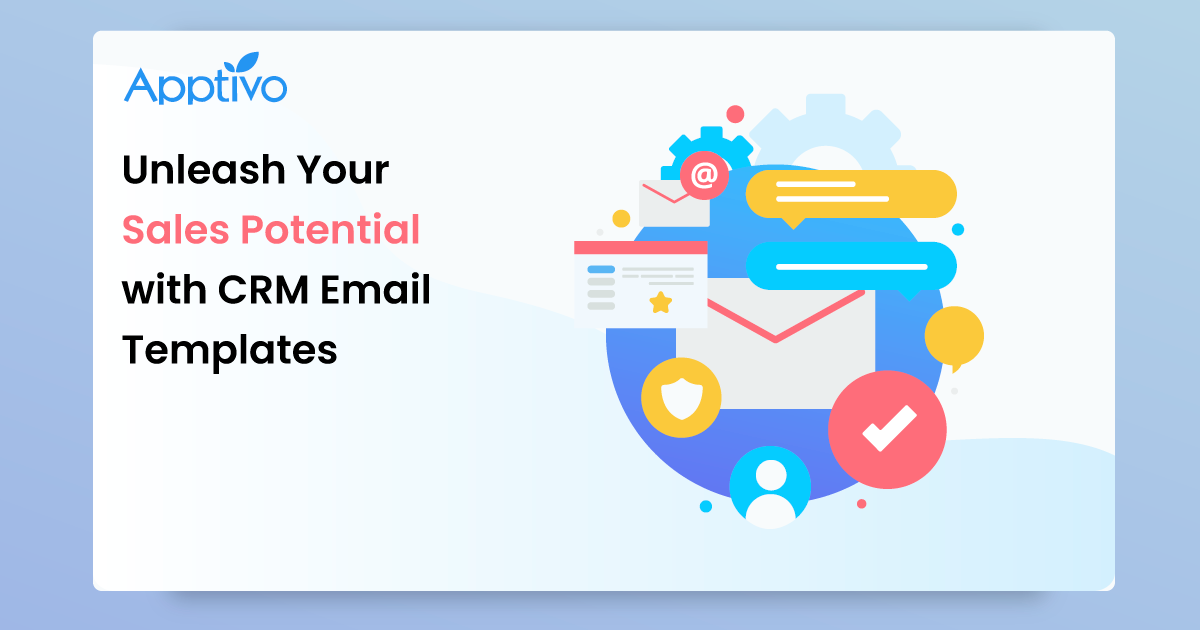 Unleash Your Sales Potential with CRM Email Templates
1. The Power of CRM Email Templates 2
Read more

→