In marketing, lead generation and qualification is a primary process as it initiates and confirms the interest of a customer towards a product or service. Customers are the backbone of any business and to keep the business running, salespeople must ensure that there is a proper inflow of qualified leads that have a higher chance of converting into customers. If there are qualified leads, it becomes easy for businesses to improve the conversion rate and reduce the churn of customers caused due to signing up for ill-advised products.
Lead management is the process of obtaining leads, qualifying them, and managing them until they become a customer. The lead management process involves monitoring, prioritizing, and offering deals that a lead cannot refuse. By implementing a lead management process, salespeople can focus on the process rather than data-entry work, enhance the performance of employees, maximize productivity, and boost revenue.
In this blog, we have discussed the Leads app of Apptivo that is an excellent customer relationship management tool for businesses of any size.
Why You Need Apptivo's Lead Management Tools?
With Apptivo CRM, you can capture, track, and prioritize leads until they make a purchase with your business in an organized fashion. The facilities offered by Apptivo are extended not just to the Leads app. It is extended to 65+ business management applications that help our clients to manage their business workflow from a single system.
Database Management
Your lead management process can be made simplified when there is a concise database that holds all the information pertaining to each lead separately. Nowadays, customer relationship management software offers a layout wherein all the information can be recorded separately. This includes the addition of every interaction associated with a particular lead like emails and follow-ups.
Apptivo's Leads app has a Master Layout that allows businesses to add the necessary fields and sections while removing the redundant values. With this, the sales manager can make the database mirror their business purpose. The database available in the Leads app is everything you need to streamline your leads cycle. You can mark the progress as the leads qualify and move through different sales stages. Salespeople can configure highlighting where a particular group of leads can be colored based on certain criteria.
Duplication Rules
One of the advantages of using CRM Software for sales management is to prevent the creation of duplicate data. This is because the presence of duplicate data confuses salespeople and there are higher chances of individuals adding data incorrectly in multiple records. The creation of duplicates not just affects the workflow but also makes place for inaccurate reports and insights. Thus, there are higher chances of managers making incorrect decisions.
Apptivo's Duplication Rules feature provides you the option to completely flag a lead that is duplicate or warn and flag duplication for review. Apptivo's Leads app allows users to validate the records while creating a new record. You can set the duplication rule for how to validate the records with Exact or fuzzy logic. In addition, you can also set the duplication rule to validate across the other apps.
Email To Leads
Generally, Businesses use multiple platforms to capture leads. This can be through emails, social media, or websites. Most of the time, sales managers configure their system to capture these leads in their emails and Apptivo has a feature to automatically create a new lead record whenever there is an incoming lead. With this, you can easily manage all the leads on a single platform.
Apptivo's Email to Leads feature lets employees collect emails from multiple email providers like Gmail, Office 365, Yahoo, and other email service providers. You can configure the system to automatically assign the incoming leads to a particular employee and authenticate this entire lead management process. Furthermore, you also have an option to either create a new lead record or append it with an existing record if the sender's email id matches. This complete process takes place in a secured channel so that the data of the leads is never compromised.
Email Sequences
Email Sequences normally refer to a series of emails that are automatically sent to a group of people in your recipient list. It has a prominent role in the lead management process where the sales team can automate the emails sent to the leads, determine the frequency, and the time gap between each email. Apptivo's Email Sequences prevent you from missing any follow-up to your potential leads and increase the conversion rate. Apptivo lets you design predefined email templates using an advanced palette that contains attributes and sections.
With Apptivo's Leads app, determine the sender's email address to be static or dynamic. Also, you can define the recipient's email address to be a business or personal email address. While creating email sequences, you can configure when to send an email. You can start the sequence instantly or schedule the start time of the sequence. With Apptivo's efficient lead management process, sales teams can also define the actions to be taken before and after sending an email. The process is detailed so that you can distinguish what actions to be taken when there is a reply and no reply.
Integrated Workflow
The lead management process is a robust workflow that includes capturing leads, qualifying them, converting them into deals, and finally, making them loyal customers. However, having different applications could be challenging especially when this is a connected process. Apptivo has exclusive apps that are connected with each other and help sales teams to move data from one application to another with ease.
The Leads app of Apptivo enables you to convert your leads through opportunities or deals as they pass through the sales cycle. Apptivo has a Conversion feature via which you can move the records from one application to another. The Sequential conversion allows you to convert a single lead record to multiple apps at a time. For instance, you can convert your leads to customers, contacts, and opportunities. You can also map the fields that are to be moved automatically while manually adding the required data.
Automation Tools
In this technological era, you can seldom separate automation and innovation from the lead management process. This is because a number of software companies and app developers are introducing new features that assist them in managing their everyday tasks and handling all their redundant tasks directly through a system. Apptivo's Leads app also has powerful features that reduce redundant tasks and boosts the productivity rate.
The Leads app of Apptivo has the Triggers feature which allows sales managers to create event-based and time-based triggers. With this, the system can automatically send an email, update an attribute, create activities, and call a Webhook URL whenever a lead is created, updated, or deleted depending on the type of trigger that has been opted by the sales manager. In addition, you can also configure to send email notifications whenever there is any update related to the leads' records.
Dashboards & Reports
The prime motive of using a lead management application is to smoothen the journey of leads as they pass through the sales cycle and improve the conversion rate. To understand the current status of the sales and predict future sales, it is essential for sales managers and all stakeholders to obtain accurate insights on the performance of employees and the products/services offered.
The Dashboards feature of Apptivo enables sales managers to create a variety of charts like Column charts, Bar charts, Pie charts, Stacked Column charts, Stacked Bar charts, and Summary tables to display insights based on certain configurations. These insights can be added to dashboards and can be viewed. The advanced filters allow salespeople to filter the values depending on a certain time and collect the exact data for analysis.
Controlled Access
While using an online cloud application, the primary hesitation of organizations is regarding the security of the application. An organization can never compromise the security of its customer information. Hence, they are cautious while choosing CRM software. Apptivo has a detailed security system that stores all the data in a secured cloud. Also, the security extends the accessibility of employees as they navigate through the application.
In a broader spectrum, Apptivo offers two types of security where admin tools cannot be accessed by normal users. On breaking down, you will notice that the accessibility of normal users is further fractionated. While offering app access to employees, you can also devise their record level and field level access. For instance, you can restrict an employee to only view the lead information but not create new leads. This facility is also available in each field and section of the layout.
Conclusion
Through this blog, you would have obtained information on some of the popular features of Apptivo's Leads app. As you start using the system completely, you will master your application that has multiple tools and features that let you stay ahead in the competition. Apptivo's integrated business management applications are exactly what you need to improve the conversion rate and reduce customer churn. Sign up to Apptivo today to provide an exceptional customer journey to your customers and increase the retention rate.
Also, Read
What Is Lead Management Process?
was last modified:
December 21st, 2021
by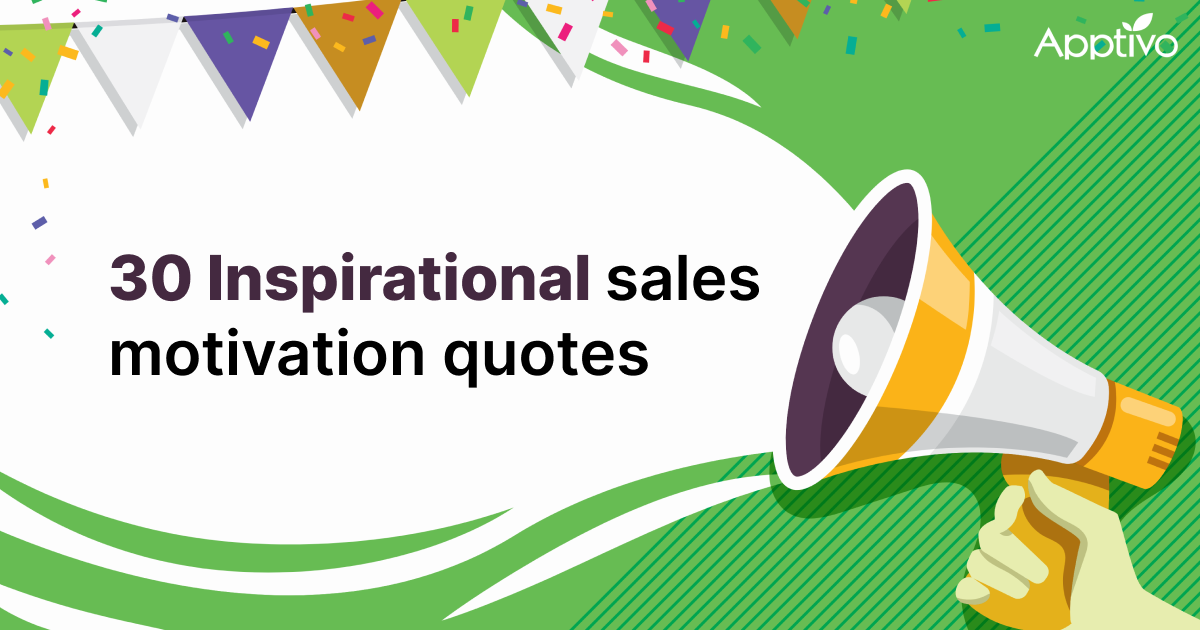 30 Inspirational sales motivation quotes
Introduction Sales is an important part of business. Even the most successful and motivated salesman needs to be pushed and pumped at times to reach the desired target
Read more

→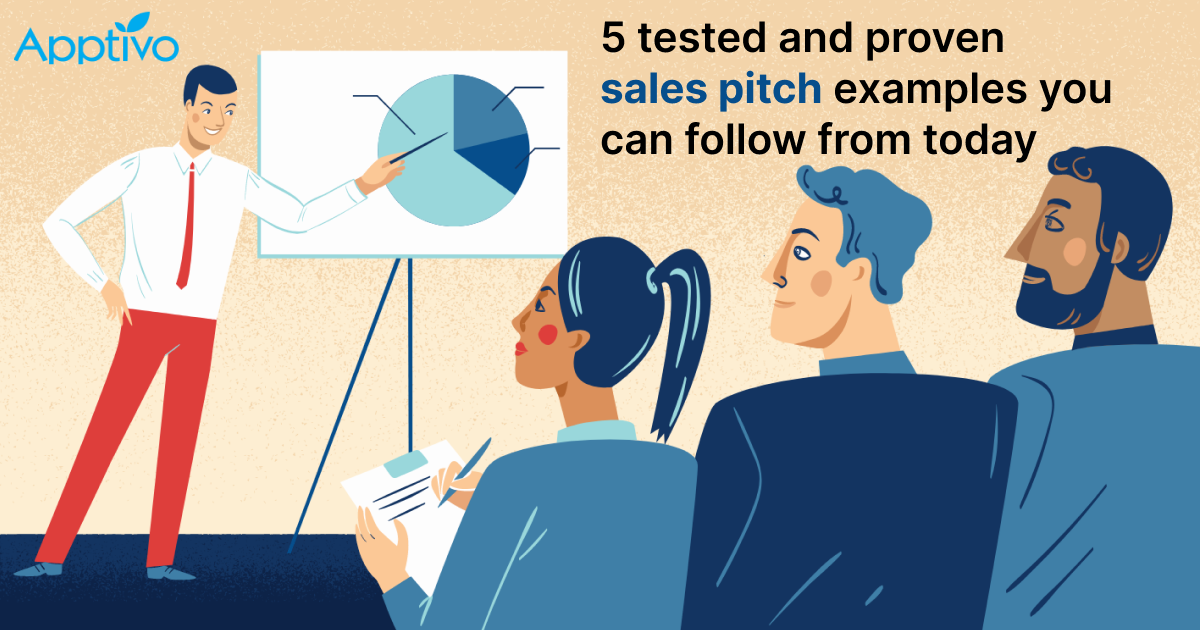 Five tested and proven sales pitch examples you can follow from today
Introduction A prospect is likely to be excited about the opportunity that the sales team is offering and they also kind of encourage them to take steps to move along the funnel, which is ultimately a good sales pitch. Sales team should use the sales pitch as a compelling story for every client
Read more

→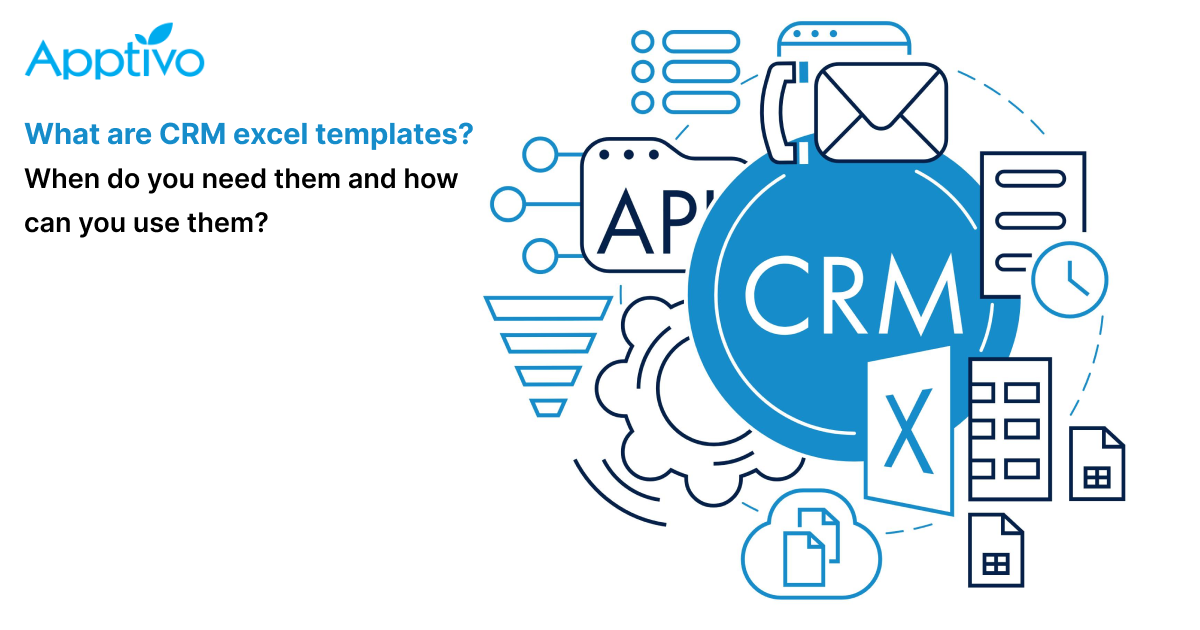 What are CRM excel templates? When do you need them and how can you use them?
Introduction In a world of abundant choices and unrestricted geographical/demographic reach, the limits of conventional businesses are broken; today, finding customers, reaching out to them and achieving conversion have no limitations. Businesses can sell to customers located anywhere in the world
Read more

→