CRM software plays an important part in most of the businesses across the globe. The traditional method of taking notes, bookkeeping, and managing customer relations on several files offline are now time-consuming. Companies are looking to store all data and stats in a cloud that is easily accessible and retrievable. However, How far are businesses ready to spend on CRM software? Do all CRM software offer all functionalities? What to expect from a CRM software? Many such questions arise in the minds of businesses. With Apptivo, you can explore the full potential of an All-In-One cloud solution that keeps your business growing.
Affordable for All Businesses
Irrelevant of their size and productivity, businesses prefer CRM Software that is less expensive but highly productive. Apptivo ensures maximum productivity at the most affordable price. With Apptivo's CRM software, you can create an optimized relationship with your customers at a minimum cost. The best part is, you need not break your bank or spend innumerable hours worrying about managing your expenses. Apptivo's pricing plans are the most affordable in the market designed to go along with any business. Your business might be in micro, small, medium, or large scale, Apptivo has the right plan that will fall into place with your business purpose.
Effortlessly Scalable Software
Staying true to its mission, Apptivo is a software that grows with your business! CRM software, when used aptly, can be a powerhouse to boost your business. CRM is the platform where your business widens doors for an array of opportunities and profits. Your CRM software should expand as your business develops. It is essential to choose a CRM that meets not only your current requirements; but also your future expectations.
Imagine you have just started your business, at present, you are facing complexities in managing your customer and contact database. In this case, choosing a CRM that offers this functionality might be your perfect software. However, tomorrow you might also need to perform email campaigns, track deals, send proposals, manage projects, and more. Your CRM software should be able to cater to your business as your business grows. Apptivo is a cloud suite of 60+ applications in a single ecosystem with the potential to stand up along with your business.
Enhanced Flexibility
The world is shifting, and every day people come up with new businesses that are completely innovative. With a regularly transforming market, the CRM software should be able to adapt to the developments in the industry. Apptivo's CRM system is a full-fledged cloud application that changes with your business. The Master Layout of Apptivo lets you build your customer profile from scratch with fields needed for your business. The highly flexible Master Layout brings your business online and completely eliminates any additional paperwork.
Efficient Lead Generation
The proficiency of a CRM system can be evaluated with how prolific it is in capturing information from multiple platforms. It is a time saver for businesses if all the lead data captured from various platforms can be managed in a single application. You will be missing out on exceptional user experience if you have not yet tried Apptivo's lead generation system. Be it any platform – Spreadsheets, Webforms, Emails, or any medium; Apptivo easily captures the data and stores the lead information securely. Your employees can access the lead information according to the pre-configured access levels.
Simplified Lead Qualification Process
The leads captured in Apptivo can be advanced through multiple stages before the leads become qualified. Though the lead qualification process might seem tedious in a conventional way, Apptivo's CRM system empowers businesses to switch their lead qualification process to online, and the advantage is, your conventional method becomes automated. By focusing on the smallest detail communicated with your leads, Apptivo lets you track and store all the information. Businesses might wonder how to navigate between applications with Apptivo containing more than 65+ applications. The Conversion feature of Apptivo makes your navigation completely hassle-free. Businesses can migrate the data from one app to another on a single click without any extra effort and no loss of data.
Salesforce Automation
The Opportunities App of Apptivo is a supreme application with an outstanding characteristic to automate your entire sales process. Right from identifying a prospect – to converting it into a customer, Apptivo's Opportunities App ensures a smooth transition for your prospects. Ultimate customer satisfaction is assured with tailor-made follow-ups, emails, and notes for each prospect individually. By creating customized sales stages, you can easily determine how and when a particular task should be carried out. The dashboards presented by Apptivo enable businesses to keep track of performance in real-time.
Sales Planning and Territory Management
The Sales Planning App of Apptivo is an internal application determining the goals of your employees. Managers can focus individually on each team member's performance and success rate with this app. By paying attention to every employee's performance, businesses can easily meet the shortcomings and boost sales. The Territory Management application lets businesses to optimize their goals in sync with the territory. Businesses can effectively define the market, segment, and analyze the customers depending on their geographic location and take key decisions to improve sales.
Summary
While the preliminary requirement of managing and automating the customer database is a goal achieved with CRM software, the additional perks of increased customer retention and loyalty is a dream come true with Apptivo. The Apptivo team of engineers customize the CRM software to make your software mirror your business. With no extra effort, you can move your business to a single cloud that not only has CRM software but other applications that assist the departments that need a helping hand. With certainty, it can be proclaimed that Apptivo is the best CRM system having an upper hand in various spheres of business, creating a flexible, automated, and interactive workspace that is at an affordable price.
What Makes Apptivo a Best CRM System
was last modified:
September 22nd, 2020
by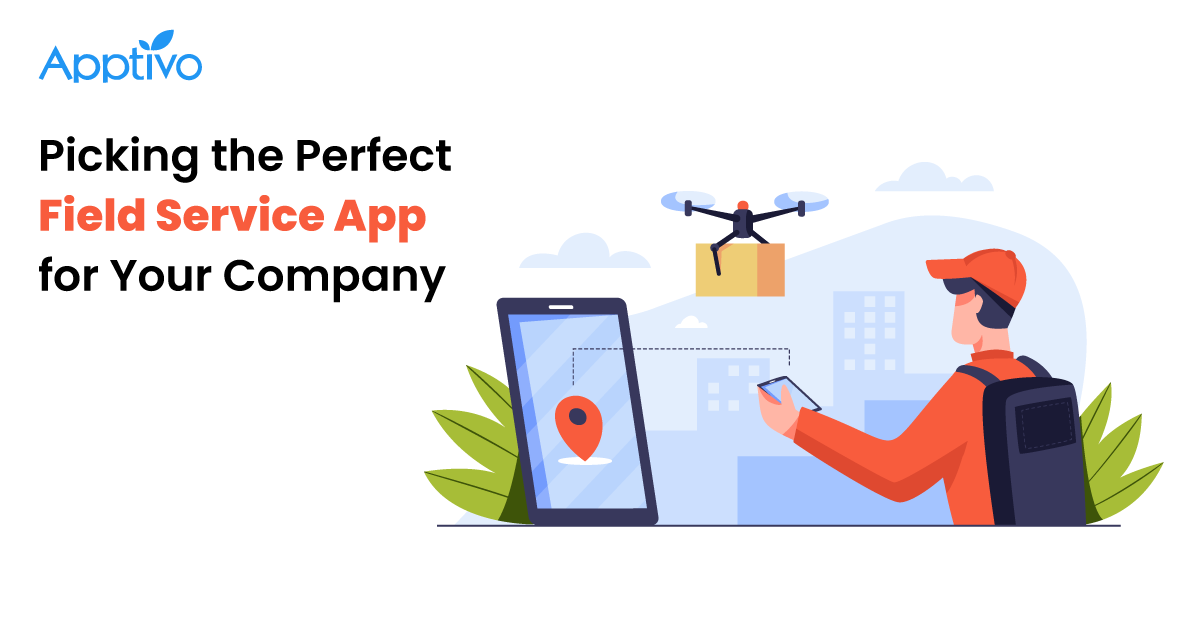 How to Choose the Right Field Service App for Your Company?
1. What is a Field Service App? 2
Read more

→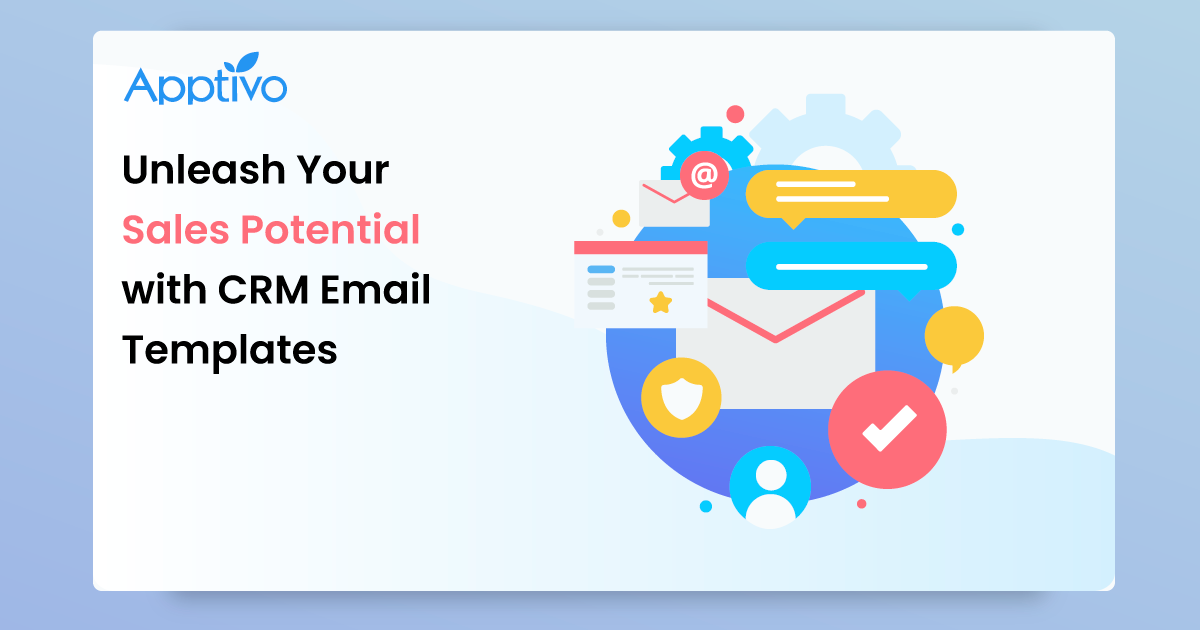 Unleash Your Sales Potential with CRM Email Templates
1. The Power of CRM Email Templates 2
Read more

→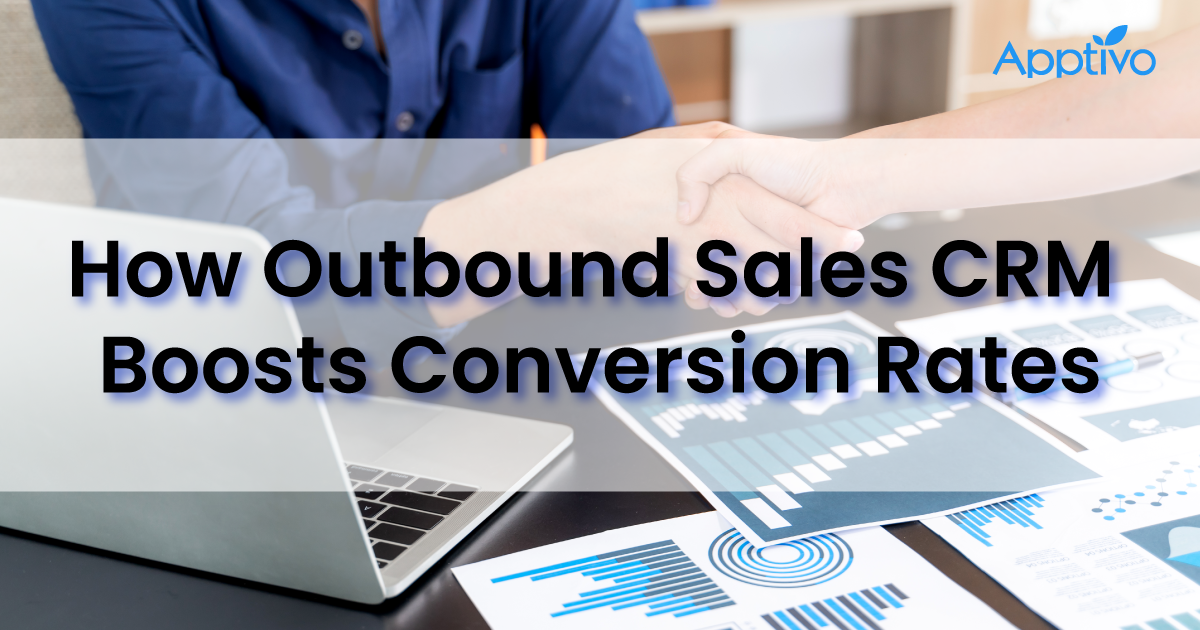 Ways the Outbound Sales CRM Accelerates your Conversion Rate
1. What is Outbound Sales? 2
Read more

→