On March 9, 2010, Google launched G Suite Marketplace for third party applications to help manage business from the web. Now after two years of success, and many more to come, G Suite is taking off with many different sized businesses whether small, medium or large. It's a cheap and affordable solution for many businesses that may be on a tight budget.
Why G Suite?
By using G Suite, your world of apps opens up to a whole set of integrated apps that work with your Gmail, Google Drive, Calendars and much more. Google claims that more than 5 million users are now using G Suite for their business. There are endless possibilities with the hundreds and thousands of apps that are out in the marketplace. Having a GSuite CRM integration will definitely direct the progress of your business upward!!
How is G Suite integrated with Apptivo?
Apptivo has released three apps in the G Suite Marketplace so far. These apps include Contact Sharing, the complete Apptivo package, email signature, Google Drive Sync and the HR management. Contact sharing is by far the most popular app that's being used by G Suite users. All apps can be access from your Google dashboard from the More drop down. If it does not appear, do not fear, there may be a 24 hour delay or you may not setup your user provisioning correct.
Contact Sharing
Contact sharing is the great feature that allows Google Contacts Sync with the rest of your colleagues under the same domain. Admins can assign their users as read only or contact managers, controlling what their employees can do with each contact. All contacts are a two way sync between Google and Apptivo, meaning when you edit in Google it will sync to Apptivo and then when you edit in Apptivo it will sync over to Google.
Complete Apptivo package
This app gives you instant access to Apptivo through Google. You will have access to all of Apptivo apps instantly. Start managing and growing your business.
Email Signature
Configure your email signature so that every time you send an email out through Apptivo, it will include your email signature. As a paid user of Apptivo, you will be able to sync your Apptivo signature with your Gmail account.
Google Drive Sync
You can now access your Google Docs/Drive directly from Apptivo. As a provision, only those who have access to the doc in Google will be able to see the doc within Apptivo. Documents can be added to practically every App and task in Apptivo.
Document Sharing
Google Drive allows you to add Google Docs to any object in Apptivo – such as contact, customer, project etc. Google Drive sharing rules apply to all the documents that are shared within Apptivo.
HR Management
Human resource management allows you to manage your employees who are on the same domain. This is an employee management system for you to store extra information about each individual employee such as their mailing address, phone numbers, contract's and more.
Google Task Sync
Being a two way sync, Apptivo's Task sync will allow you to synchronize all your tasks from Apptivo to Google and Google to Apptivo. There are several integrations between Apptivo activities, and G suite. In addition to the Google Tasks integration, which syncs the "Task" activity types… there is also Google Calendar integration, which will sync the call log and appointment activity types.
Google Calendar Sync
With Apptivo gmail sync, never forget or miss out an event once more. Monitor all your forthcoming appointments in both Google Calendar and Apptivo. Like contact sharing, this is also a two way sync. Apointments will show up in the two regions, sparing you time.
Google Forms Integration
Create a Google Form to start capturing leads right from your website. Data will be stored in both Google Forms as well as Apptivo's Leads App. When someone is interested in your product or service, you'll instantly receive a notification.
Google integration is only available on paid plans, except contact sharing.
What's so great about this thing called G Suite?
was last modified:
October 23rd, 2020
by
Release Notes - September 27,2023
Our commitment to delivering top-notch software is unwavering. We understand that every piece of code can have its quirks, and we're dedicated to continuously enhancing your experience
Read more

→
Top 10 Customer-Centric Field Service metrics: What matters most?
1. What Are Field Service Metrics? 2
Read more

→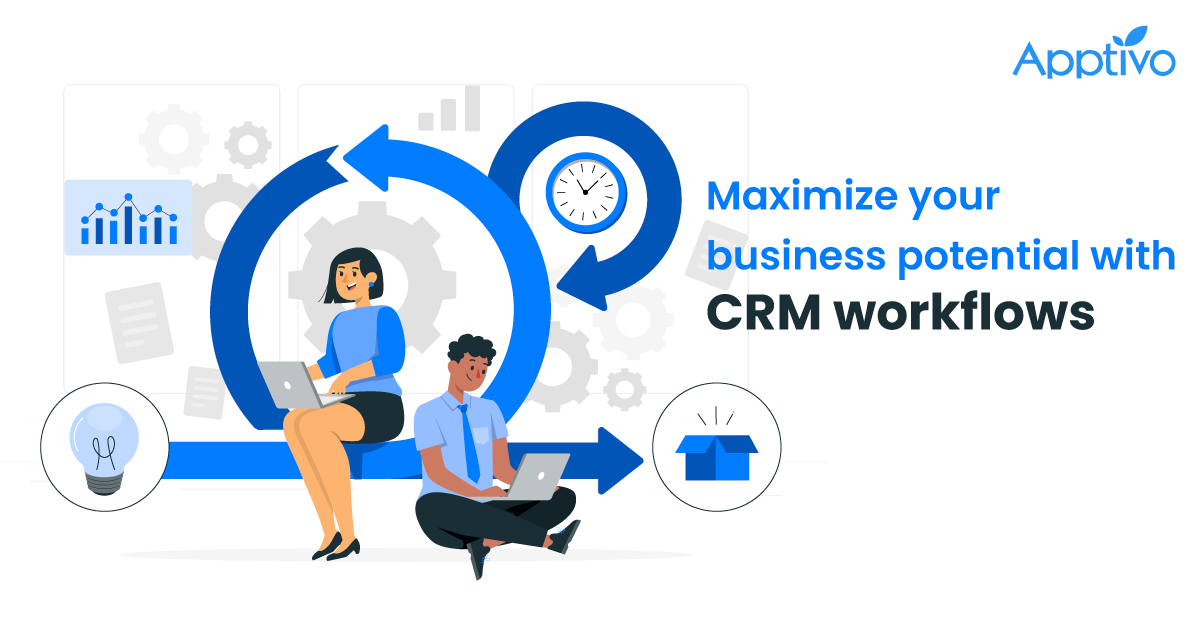 What is a CRM workflow? The Right Way to Boost Productivity and Sales
1. Understanding CRM Workflows 2
Read more

→