Sales Receipts
was last modified:
December 1st, 2022
by
Apptivo Sales Receipt App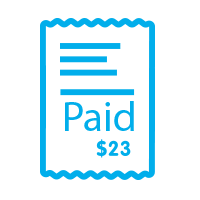 Sales Receipt
A facile free Sales Receipt software is used as a electronic note to make a record of your purchases made. Create receipts at ease or initiate from various objects and record payment, Print your sales receipts and attach to your mail - everything using Apptivo Sales Receipts.
Application Features
Allow users to select the type for which you want to create sales receipt. You can choose either services or products/items or both.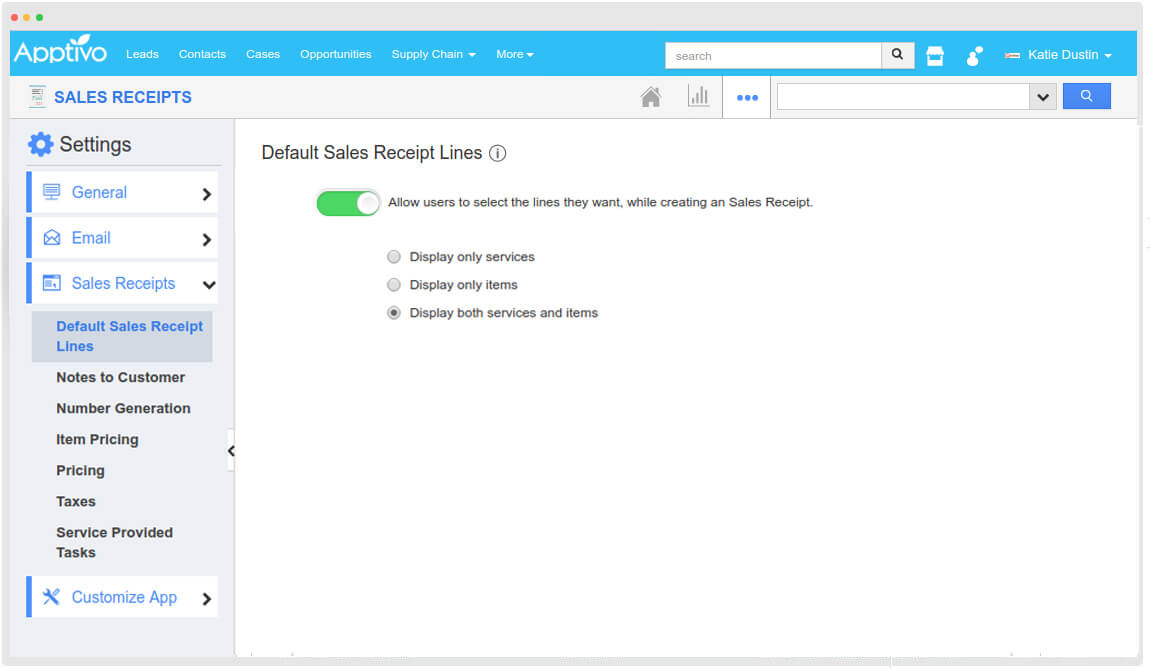 Generate an automatically increment receipt number for all your sales receipts created which helps you in easy identification and searching of particular receipts.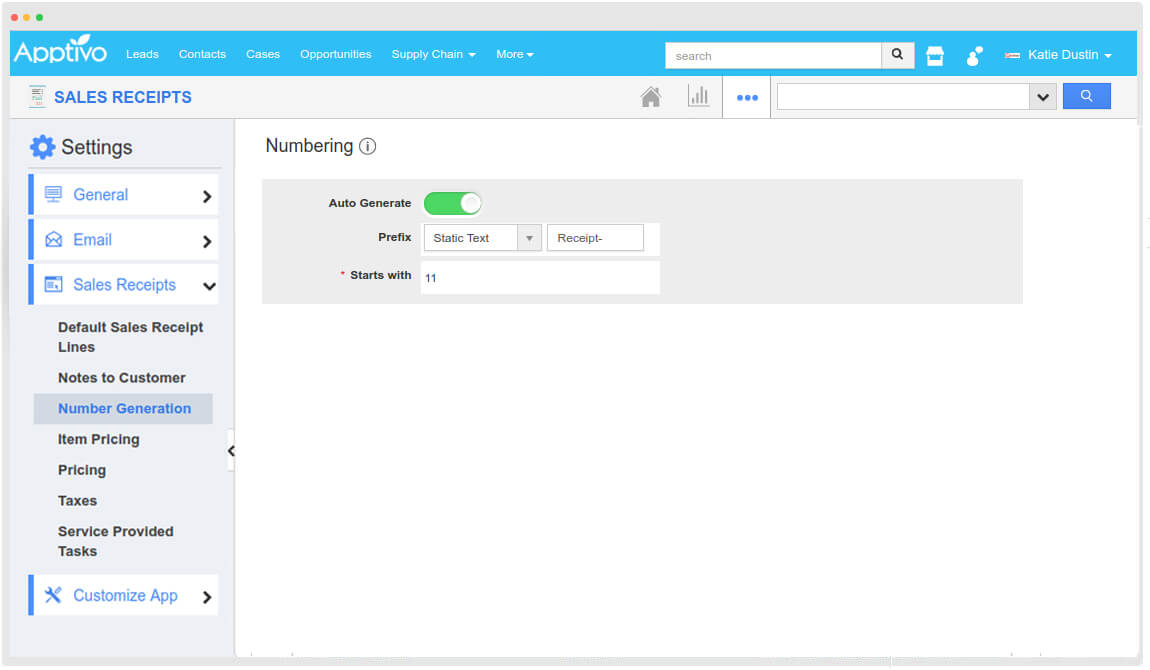 Charge tax for the products or items and set a tax code for all the taxes created. include your tax code for every sales receipt created.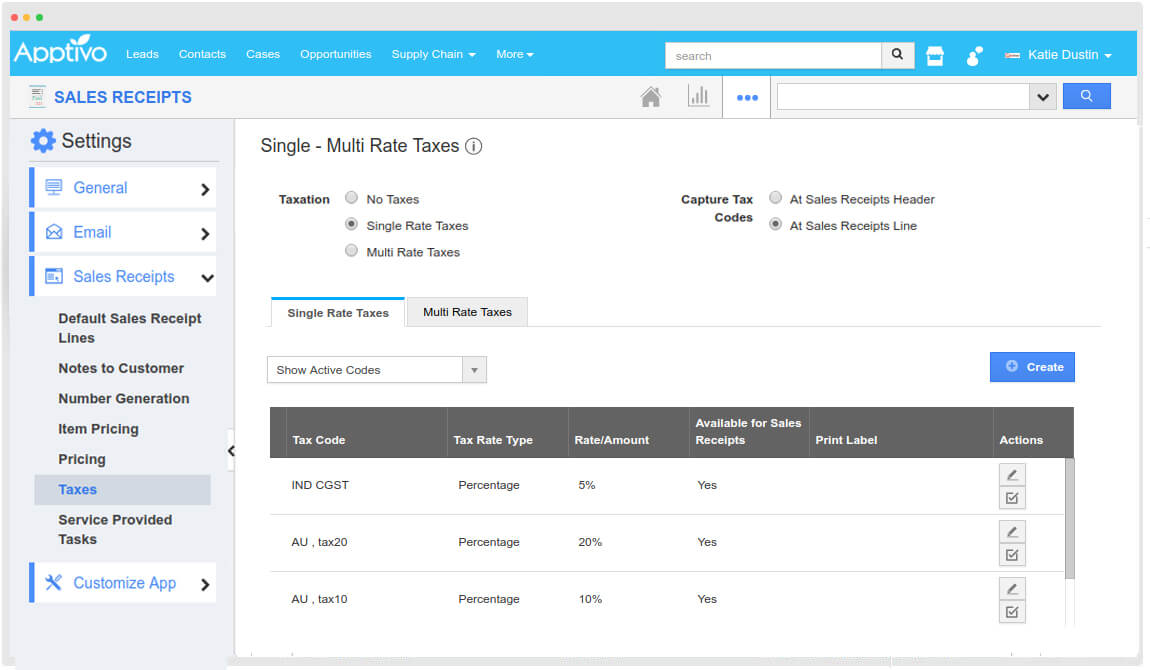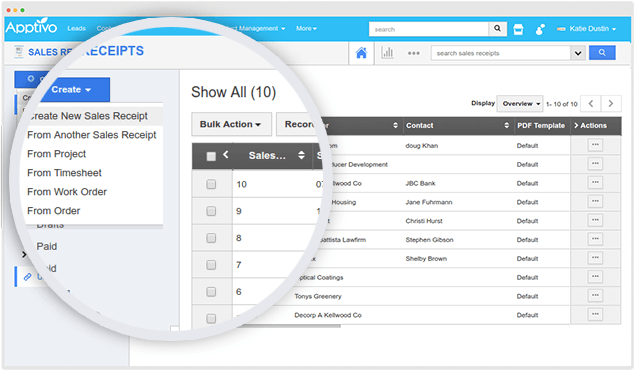 Create Sales Receipt
Either create a new sales receipt for the required products/items or initiate a sales receipt from Project management and order management.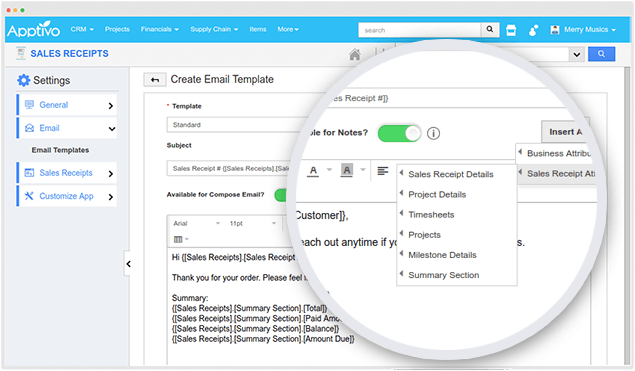 Email Templates
Customize your own email template which needs to be sent to your customers while sending mails saving your time on composing from scratch.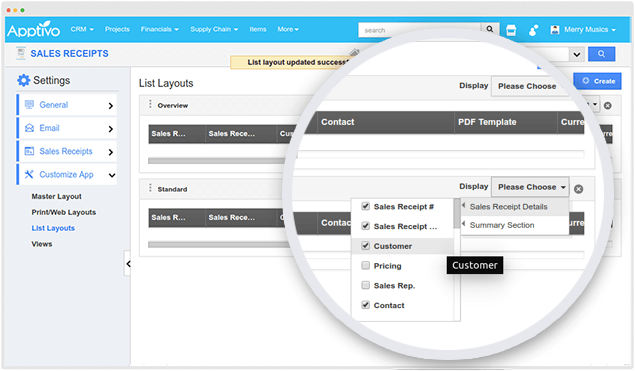 Contrive your Layout
Bored of your current Sales Receipt layout then change the look of your page by contriving the layout with different custom fields and behavior changes.
Integrated Applications
Sales Receipt App integrates seamlessly with the following applications

Sales Receipt     Customers
A customer is the business entity this sales receipt is billed to. Search the Customers App to get the customer details for whom the sales receipt is created or create new customers from the Sales Receipt App. Learn More about Customers App
This Application is available in
Start a Trial / Book Demo
Apptivo provides a FREE 30 Day trial to all its customer to play around with the product and get to know if it suits their business. Apptivo also provides a 1 to 1 demo session to explain how you can use Apptivo for your business.