As an organization, there are many aspects you must be wary of. Selling quality products, offering a wide range of services and having a strong marketing campaign- all are important. But, a decisive factor for small and medium-scale businesses is their ability to build stable connections with their customers. Customer Relationship Softwares provide this service.
CRMs are aimed at creating and maintaining a link with your clients. Smaller businesses have a small customer base. This gives them the advantage of creating personalized communication channels with each of their users. Apptivo's CRM application allows your business to reap the most benefit from your customers.
Managing Customer Interactions
Customer Relationship Management software needs to link your business to your users. While managing activities & communications within the CRM is vital, Customer Retention is critical for any organization.
CRMs are able to integrate various communication channels (phone call, website, email, chat) and compile all the data in one location. The sheer size of the data makes it impossible to manually go through. This is why CRMs use data analysis tools to automatically find the best response to a user's query. Though there are many different CRMs currently in the market equipped with different features, they may not all be catered towards small-scale businesses. With Apptivo CRM, you can be sure to find what you're looking for.
Apptivo CRM for SMBs
Today's market is teeming with CRMs. This gives the user lots of options to choose from. But it also creates a noisy environment with many sub-par applications. Acquiring and integrating your business with a CRM and then finding out that it doesn't have what you need, results in a wastage of time and money. It is also impossible to demo all the tools. Certain aspects determine its validity. So look for these features when choosing your CRM:
1. Customer Management
Customer management is the crux of CRM. The application must be able to collect, store, analyze and display customer details. A customer management service must analyze the consumer data and provide information to better sell to them. Many applications also come with personalized marketing features. Apptivo's customer management tool collects data from your phone calls, website, email and chat to store data in a singular, accessible location. While the system automatically collects webform & email inquiries, the app also allows you to manually enter customer data. The service has many other features like configurable email templates, creating custom attributes and report generation.
2. Contract Management
A business grows not only by bringing in new customers but also by having existing customers come back. Once you have a customer, you have to convert it into a long term contract. A contract management application allows you to create, evaluate and optimize the deals you make with your customers. Apptivo provides a highly customizable contract management tool integrated into your CRM for maximum benefit. Your contracts can be easily logged and viewed using the tool. Custom prepared contract layouts can be designed to best fit your business and contract types.
3. Key Integrations
The more communication channels you have, the more data will be fed into your CRM system. While this may be difficult to manually analyze, CRMs provide data analysis tools to quickly and automatically crunch the numbers. It is important, therefore, to increase the number of data collection points in your CRM. Including various social platforms into your roster will boost your CRMs efficiency. Apptivo integrates an expansive list of communication channels to increase data collection and optimize marketing. Major tools like Google's G Suite and Microsoft Office 365 are also integrated with the software.
4. Sales Planning
It is essential to create a comprehensive strategy for your marketing technique. Without it, your marketing team would be uncoordinated and inefficient. Accommodating customer demands into your planning is key to a winning sales strategy. The sales planning app by Apptivo does just this. Apptivo's CRM has a unique quota management feature that allows you to assign sales targets for an individual or team and manage these quotas.
5. Lead Management
While existing customers are vital for your firm's upkeep, catering to new consumers is crucial to upscaling your business. A lead is a potential customer who is yet to purchase your product but is interested in your business. A lead may be generated from any communication channel- an inquiry from the user or outreach from your sales team. Converting your leads into valued customers can result in an increase in business. Apptivo's lead management system will allow you to stay on top of your game. It has many intricate features to evaluate, view and convert your leads. Apptivo can also be integrated with a variety of other external applications.
Apptivo's Value-add
Choosing from the extensive amounts of Customer Relationship Management tools can be exhausting. Some CRMs may be perfect for large enterprises. But using them may not be largely fruitful for smaller companies. Features SMBs can be selective about, based on their needs:
1. Helpdesk Automation
A helpdesk automation tool is used to manage customer feedback. For large enterprises, a helpdesk automation tool can be dedicated. They can log consumer complaints and display them in a searchable database format. But with fewer users in a smaller firm, having a dedicated customer complaint tool is just resource consumption. Instead, Apptivo's native HelpDesk Solution can outperform a dedicated helpdesk automation tool for such smaller firms with an integrated CRM.
2. Call Center Automation
Large companies use call centers to handle customer inquiries through call. But the majority of these calls are generic and can have automated answers. This may be effective for giant conglomerates, but more personalized customer service is preferred when it comes to small organizations. Apptivo's native Contact Center Solution allows you to have a more fine-tuned customer service and create a more personalized user experience.
3. Field Service Management
Many large companies partner with other service providers to expand their business. This allows them to sell different types of products and services under their brand. But keeping tabs on the external services is a must. Since they are selling under their name, having faulty or defective products may harm the brand. SMBs don't have this problem since they rarely partner with external firms. So a CRM with this feature is absolutely a value-add for SMBs. Apptivo's native FieldService Management solution offers every aspect of your business in one ecosystem.
Concluding Thoughts
Customer Relationship Management tools are imperative to all companies, whether they are in the Fortune 500 or are garage firms. But they have widely different uses for such an application. So, find the CRM with which you can raise your revenue substantially. Join the Apptivo community and start winning your customers!
5 Must-Haves in Your SMBs CRM
was last modified:
April 2nd, 2020
by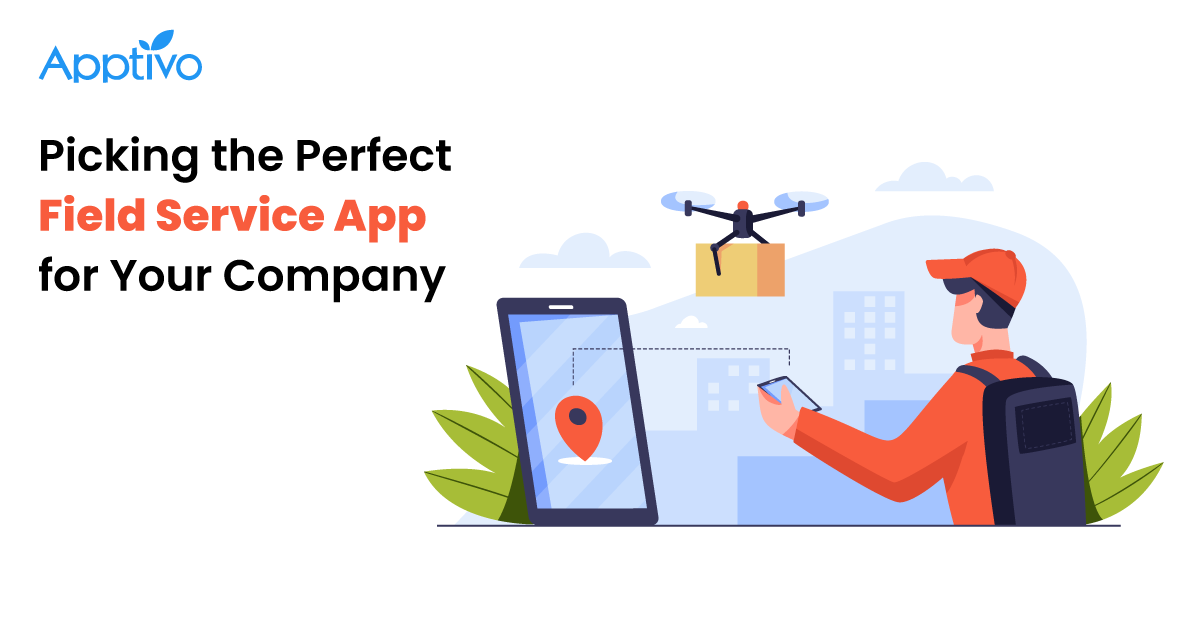 How to Choose the Right Field Service App for Your Company?
1. What is a Field Service App? 2
Read more

→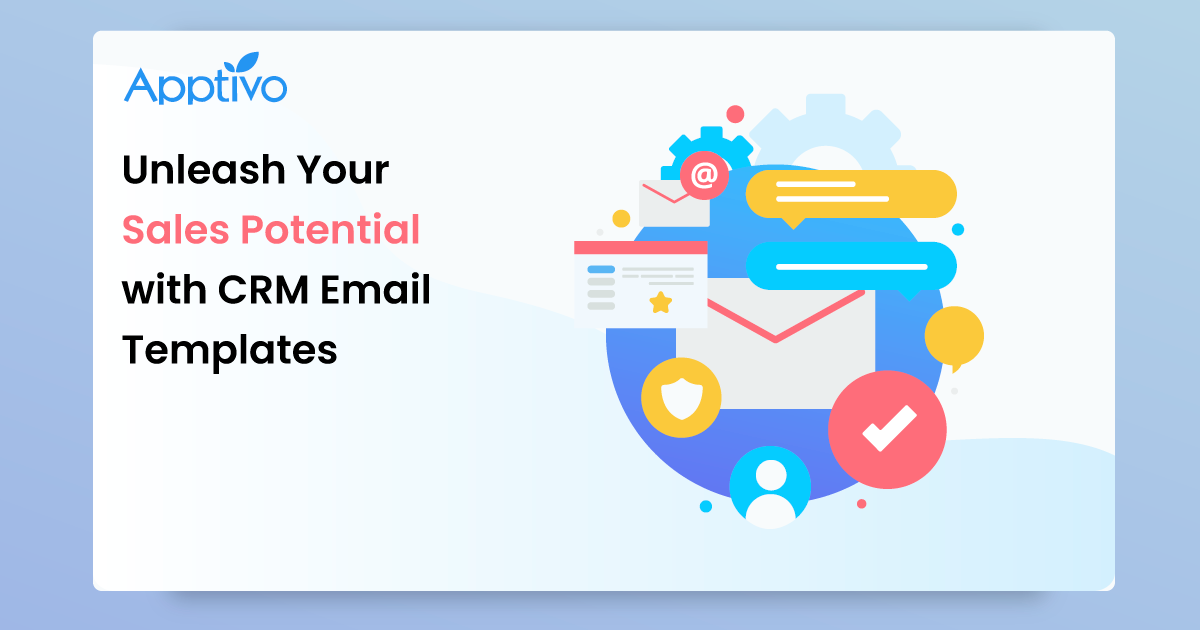 Unleash Your Sales Potential with CRM Email Templates
1. The Power of CRM Email Templates 2
Read more

→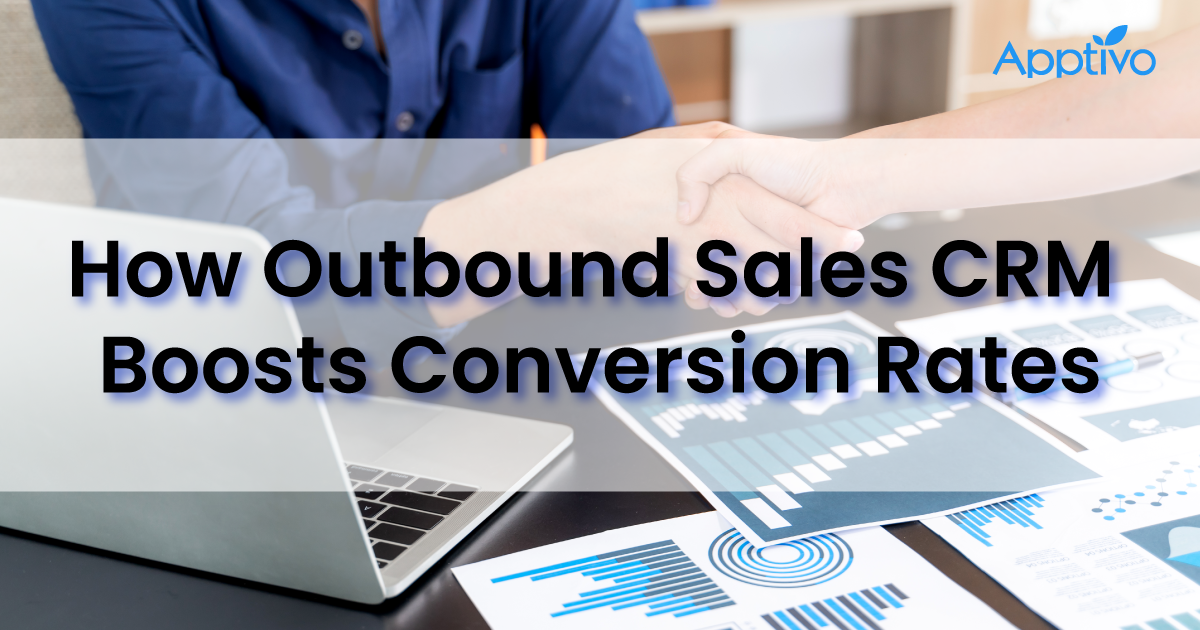 Ways the Outbound Sales CRM Accelerates your Conversion Rate
1. What is Outbound Sales? 2
Read more

→