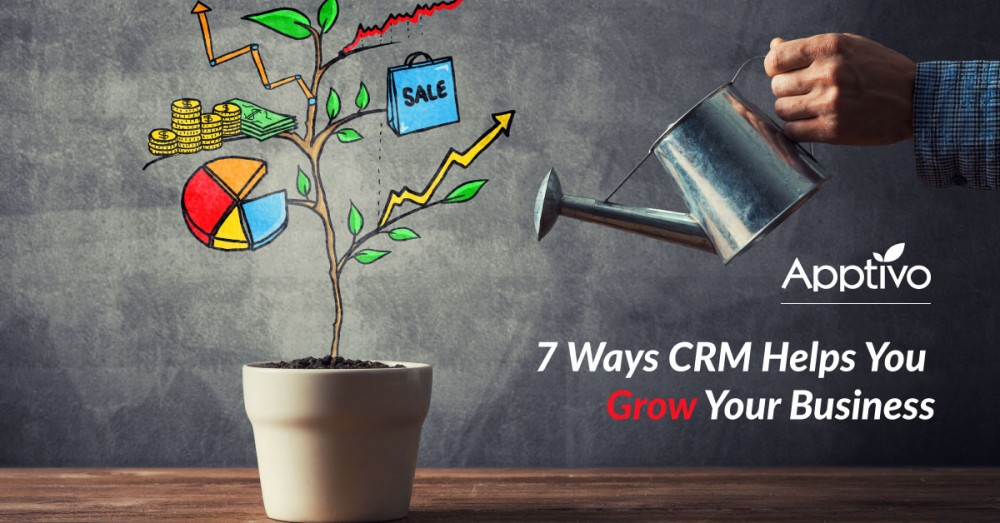 The key to scaling are your users. The more clients you have, the more your funding which results in better business. CRM is a crucial part of effectively managing your customer base. Here are some reasons why:
1. Attracts Customers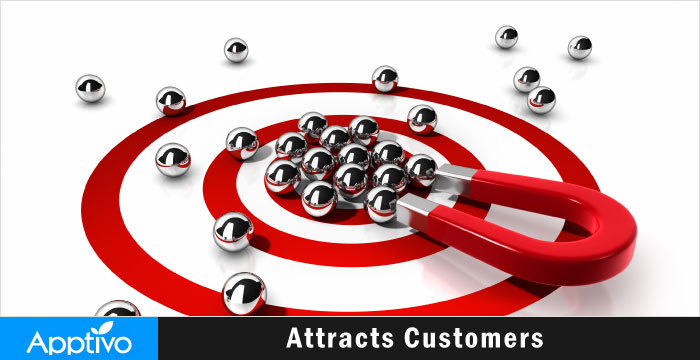 A major part of a business is bringing in leads and increasing your client base. This way you can increase your sales to fund your activities. So, your top priority should be to try to get as many clients as possible. CRMs manage your buyer's details and help you construct long-lasting relations with customers.
Apptivo goes one step further and enables you to market with your CRM Software. Our Email Marketing tool lets you create your own email design or access built-in templates library to advertise using an active approach.
2. Lead Conversion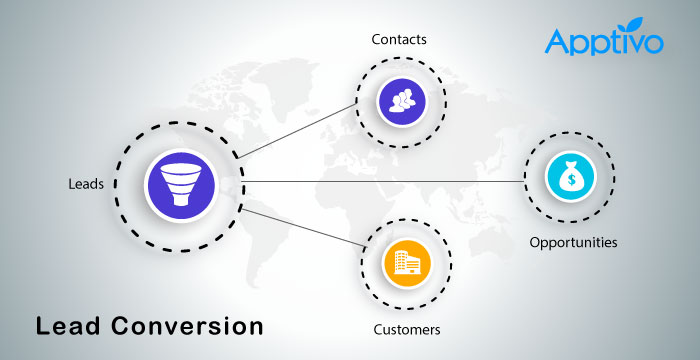 Leads are potential patrons that are yet to purchase your product. They are those that are interested in a solution that you provide. Leads are the first step to making a sale. By simple statistics, the more leads you can get, the more customers you can make. CRMs are a leading factor in lead conversion. They help store and display all your prospect's details on a single page so that you can determine the best sales strategy at a glance.
At Apptivo, we have a dedicated Lead Management tool. The tool helps you organize your prospects according to their likelihood of purchasing so that you can prioritize them. This lets you sell quickly and efficiently.
3. Enhance Customer Experience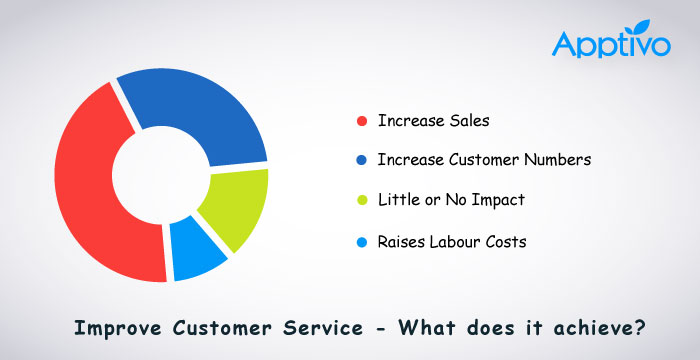 With so much technology in the market, the only thing setting companies apart is their customer service. The better experience your clients have with the business, the more likely they are to purchase, re-subscribe, and recommend it over others. A CRM is key in enabling you to give the best possible service to your patrons. They hold the detailed profiles of each one of your buyers so that you can give them each service catered to their requirements.
Apptivo contains a wide range of tools in its cloud business management software suite to boost the experience you provide to your clients. The quote management software can automatically generate Estimates so that your clients are informed about your proposed prices without delay so that the business is faster. The billing software enables you to develop Invoices immediately again speeding up the transaction. A Help Desk software helps you manage any complaints that your clients may have. Apptivo even has Integrations that allow your customers to use their favourite apps while still aiding in a personalized experience.
4. Increase Productivity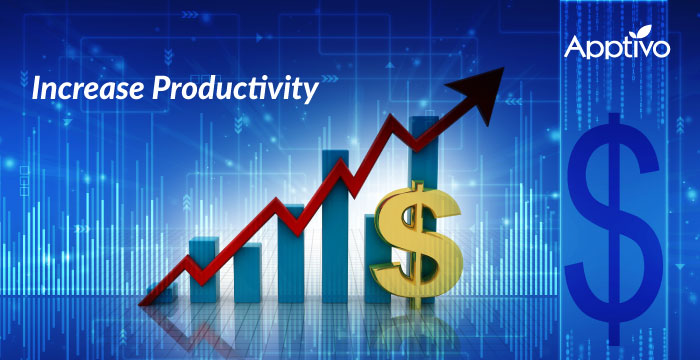 If each team in your company uses different apps, it can become difficult to communicate. This causes discrepancies and redundancies in your data. So your employees end up investing more time in integrating each app to the next instead of trying to make sales. With a single application, the data flow is streamlined so each team is updated on the business deal instantaneously, which drastically brings down the time of completion.
Project management can be a difficult task, especially with different teams working on a single project. Project Management apps provided by Apptivo help keep your teams on the same page so that the progression of the project is continuous and consistent. This can be viewed by your employees and managers alike. Some of the many integrations of the app allow you to check your daily tasks for meetings and critical follow ups. The Apptivo software is an all-encompassing software that includes various tools to help different teams. This app even has a budget tracker to generate Expense Reports so that managers can make swift but accurate decisions on a project budget, resulting in a further surge in productivity.
5. Improve Customer Retention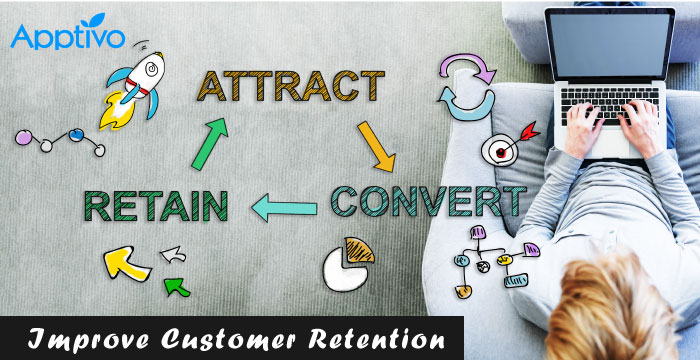 Another metric with which to measure the success of a company is customer retention. The retention of a company is the number of clients who tend to re-purchase or re-subscribe to a company's goods or services. Due to the high satisfaction rates when using a CRM, subscribers are more likely to continue doing business with the organization.
With the Apptivo CRM, you can view a detailed profile of each of your patrons. This way, you can start finding your most loyal customers and design a reward program for them. Spread the news of your program with email blasts and keep the most loyal customers even more satisfied while incentivizing other customers to keep purchasing.
6. Omnichannel Marketing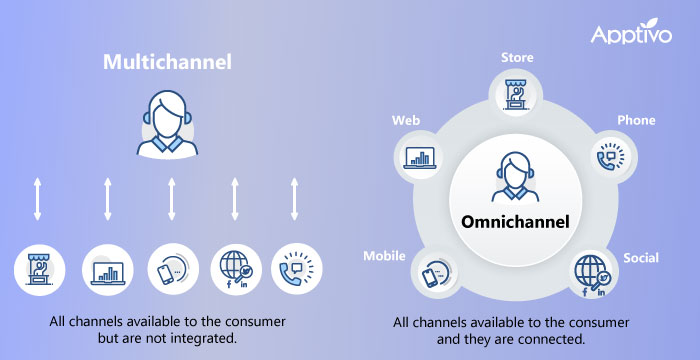 Previously, businesses used to focus on phone calls and emails to deal with customer inquiries and transactions. But today, many other communication channels are made available for use. This has its own share of pros and cons. While it opened up so many ways to interact with consumers, so many different channels became a headache to manage. Omnichannel marketing is a method of using various communication routes, but still providing the same level of personalized service through each. CRM enables you to do this by pooling all the data into a single software.
Apptivo comes with many integrations so that your customers can contact you with the apps they prefer and you are still able to provide excellent service through each. This increases the buyer's satisfaction greatly since they can choose the method they interact with you and still get high-quality service with each exchange.
7. Handling Customer Feedback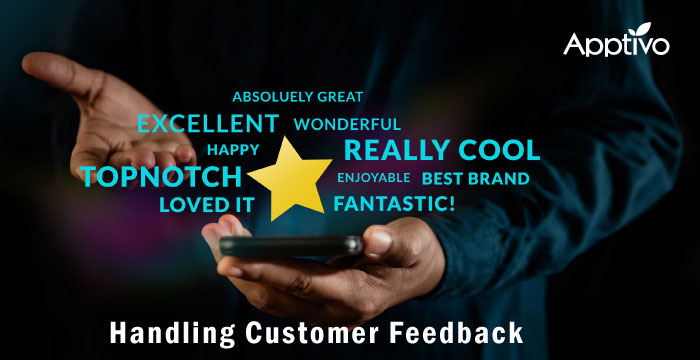 One of the greatest hurdles for a small or medium-scale enterprise is its complaint handling. This can make or break your company. No matter how perfect your product is or how personalized your service is, through no fault of your own, you are bound to have unsatisfied customers. Maybe they misunderstood your advertisement or were looking for something else. It doesn't matter. Unfortunately, it is your job to help them overcome their difficulty. IT Help Desks help you manage any feedback your clients may be having.
Help Desk apps are an alternative to call centers. Small-scale businesses can't afford to hire large groups of people to attend to phone calls, so they settle for a help desk software. The current offers software that allows customers to generate tickets in case of a complaint. But Apptivo takes it one step further and allows clients to choose who will attend to them and also allows you to color-code and prioritize the tickets. Traditionally CRMs were used just for customer relations, but more recent iterations of the craft can be used in several different ways. Use the Apptivo CRM and maximize your profits.
Concluding Thoughts
After you've built the foundations of your business, the next step is expansion. But no matter what industry you're in, expanding your business is a difficult task. Fortunately, there are tools available that smoothen the uphill journey. The Apptivo CRM is not only the ideal tool to control all of your customer interactions but also streamline your company's projects by creating communication channels within the organization. Using this, you can unlock the full potential to your business and complete your tasks with maximum efficiency.