In the age of e-commerce, where everything is purchased online and everything is available at the fingertips of the customer, the greatest asset a business can have is customer relationship. This is because e-commerce has enabled businesses to reach out to customers from vast geographical locations and demographics. Many of them may never even have to serve those online customers in a physical brick and mortar store. This lack of meeting customers in person implies that it is crucial to ensure a great customer experience throughout their journey, from getting introduced to the customer all the way up to conversion. Otherwise businesses won't be able to convince the customers to stay with them and purchase repeatedly. Finding faceless customers and retaining them is a major challenge that e-commerce has brought to businesses.
Why do small businesses need a business CRM?
The aforementioned challenges affect smaller businesses more, as it is possible for bigger companies to invest more in state-of-the-art customer relationship management technologies and get a major share of those customers. If these technologies are not available for small businesses, they will not be able to sustain and compete against bigger businesses. Small businesses need to raise the game and make sure that they have their own CRM system for small businesses to suit their size and scale.
What is a CRM system?
Before discussing a small business CRM, it is worth reviewing what a CRM system is in the first place. CRM stands for customer relationship management, which includes principles, concepts, strategies and guidelines that enable companies to maintain customer information, and judiciously use the data to build a good relationship with customers, serve them better and create a great customer experience.
What does a small business CRM do?
A small business CRM helps businesses in the following ways
Maintain customer data in a centralized location
Find new customers through better lead generation
Nurture and manage those leads for marketing teams to establish contact with new leads
Deliver great customer experience by facilitating all the interactions with the customers
Help sales teams to achieve conversion
Create segmented and targeted marketing email campaigns and achieve upselling
Deliver personalized experiences to retain customers
Increase sales and profitability through prediction of opportunities, by analyzing sales patterns from past
Build teamwork, co-operation and cross-team alignment in the organization by making centralized data available to all teams
Scale business with ease by enabling easy and effective scaling of all operations related to customer relationship management
Why do small businesses need CRM?
1. CRM system for small business helps streamline communication
Small businesses usually run their operations in a more traditional way. This implies, different teams work towards their own separate targets and activities; they need to make a conscious and deliberate effort to build teamwork, share data with other teams and find a common ground to work together. So, a lot of time and energy needs to be spent just to build synergetic communication and a good working relationship. A small business CRM creates a centralized repository of data that is updated in real-time and shared with teams across the organization. So, when everything is available for everyone, it becomes much easier and natural for teams to communicate easily and work towards a common purpose and collective outcomes.
2. CRM for small business links marketing outcomes with sales teams
In a small business, the time taken between sending marketing communication to the leads, identifying prospective customers and sharing their details with the sales team to bring them into the sales funnel might be long enough to lose those potential customers to competitors. A small business CRM will automatically track new visitors to the e-commerce site, record their activities and the products they are interested in, collect their contact information, segment them based on their interests and purchase habits, and keep all their previous communication and interactions organized. All that is made readily available for the sales team to connect immediately with prospective customers with personalized offers and achieve conversion.
3. Business CRM systems drastically improve speed and efficiency
Small businesses operate with minimal resources. These restrictions prevent them from operating in the fast and efficient manner. Also, most of their operations involve less technology and more human effort, which increases the chances of human error. These problems have an impact on the ability of the small businesses to manage customer information manually and share across teams at the right time. As a result, everything happens at a slower pace with more human effort and less efficiency. CRM for small business automates crucial tasks such as the lead generation, tracking of customer activities, maintaining customer information, updating it, etc. This improves speed and efficiency significantly, enabling small businesses to compete with bigger organizations and remain successful.
4. A small business CRM helps improve customer experience
By making information available across teams, a CRM system for small business helps the organization communicate the right marketing message and offers at the right time. For instance, it shows insights on the sales patterns from the past. As a result, a small business can identify which products sold the most at a particular period; for example, customers may purchase more air conditioners during the first weeks of summer. When the small businesses can get such precious insights, they can push suitable offers to specific groups of people, say people in a particularly hot area. These small gestures and timely communication, combined with personalization, can significantly improve customer experience, increase the chances of sales conversion and improve productivity of the teams and profitability of the organization.
A few challenges for small businesses in implementing CRM
While CRM for small business provides numerous benefits and paves the way for growth, it also comes with a few challenges.
1. It can get expensive if you are not careful
CRM requires small companies to purchase expensive licenses and have specially trained staff to manage it. This can increase the expenses. Some CRM systems require dedicated IT infrastructure. However, there are some workarounds to reduce expenses, such as choosing an open source CRM. If you can evaluate the pros and cons of every small business CRM in the market, calculate the long-term costs carefully, and use your budget judiciously to choose a simple CRM for small business, then you can implement it successfully.
2. It can be technically challenging
CRM systems are complicated, necessitating higher degrees of expertise to implement across the organization, manage data securely, maintain the infrastructure and integrate with other existing business systems. If something goes wrong in the system, troubleshooting and getting it back on track
can take time and requires effort. So, you may have to hire an expert to implement CRM and maintain it.
How to choose a small business CRM
If you choose a CRM system that is too complicated or expensive for you, or one without the features that you need, it can completely defeat your purpose and can negatively impact your business. So,
If you run a small business, it is essential to take numerous factors into account while choosing the CRM system.
1.A small business CRM system should be easy to use
While some systems may promise so many features and functionality, they can be complicated, hard to learn or difficult to install and get it running. Some may not be intuitive to use. These issues can affect small businesses more than bigger organizations. So, the best CRM for small business is always a simple CRM for small business that is easy to set up, deploy, learn and use.
2.A good small business CRM is affordable and cost-effective
CRM systems come in all kinds of sizes and costs. Choosing the one that suits your budget is extremely important for long-term success. Cost does not necessarily mean upfront costs. The ongoing costs of subscription, maintenance, updates, etc should be considered while choosing a small business CRM.
3.CRM Marketing Automation can make a big difference
The marketing prowess of a small business determines their ability to withstand competition from bigger players in the market. In order to compete with bigger companies, CRM for small business should provide you with marketing-related automations and tracking features to simplify and quicken tasks and measure the effectiveness of email marketing campaigns. This is because insights play a key role in tweaking and fine-tuning marketing campaigns and improving them based on continuous learning. A good small Business CRM system will provide you with campaign tracking and analytics tools to improve your marketing efforts.
4. Analytics and reporting helps you grow as an organization
Analytics and reporting play a pivotal role in converting an intuition-based decision making process in your business into a data driven one. CRM systems for small businesses should provide you with all the data and visualize relevant data points to help you get a bigger picture in terms of lead generation, sales and marketing. It should help you predict patterns and trends based on data from the past and enable you to make crucial business decisions based on data and facts.
5. Integration with other business systems enables a balanced growth
Integrating a CRM system for small business with other business systems in your organization and other automation tools gives you an advantage in terms of better decision making across the organization and improves speed and efficiency.
6. A good business CRM improves your quality of communication with customers
As mentioned before, communication with customers is crucial for the success of a small business. A good small business CRM provides powerful communication tools to reach out to customers at any point of the customer journey, be it while communicating with new leads or when the leads move into the sales funnel. Automated communication goes a long way in making communication easier and delivering a great customer experience. For instance, an automated tool that sends an email to the new customers with discount codes on products they recently searched for in your site can provide them with a great customer experience and convince them to make a purchase.
7. A good CRM for small business always has your back
CRM systems are complicated, and as a result, a small business will most likely need help in setting up, using and troubleshooting a CRM system. A small business will more likely be in need of knowledge resources and support with regard to the system. So, a small business CRM should provide good documentation, knowledge resources, and more importantly, customer support through multiple channels.
8. Your CRM system should scale as you grow
If your CRM system does not provide you with the scalability that you need as you expand in size and scale, then it will create a bottleneck. So, it is essential to choose a small business CRM that scales well.
CRM for small businesses and How to choose a good CRM.
was last modified:
May 25th, 2022
by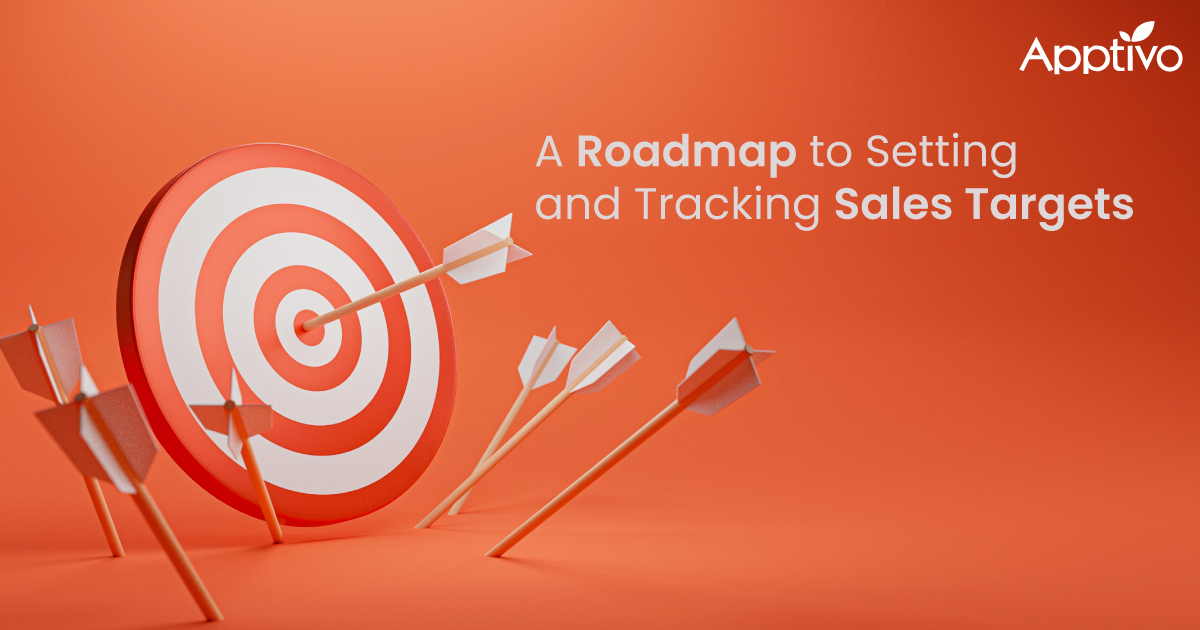 What are sales targets and how do you set and track them?
1. What is a sales target? 2
Read more

→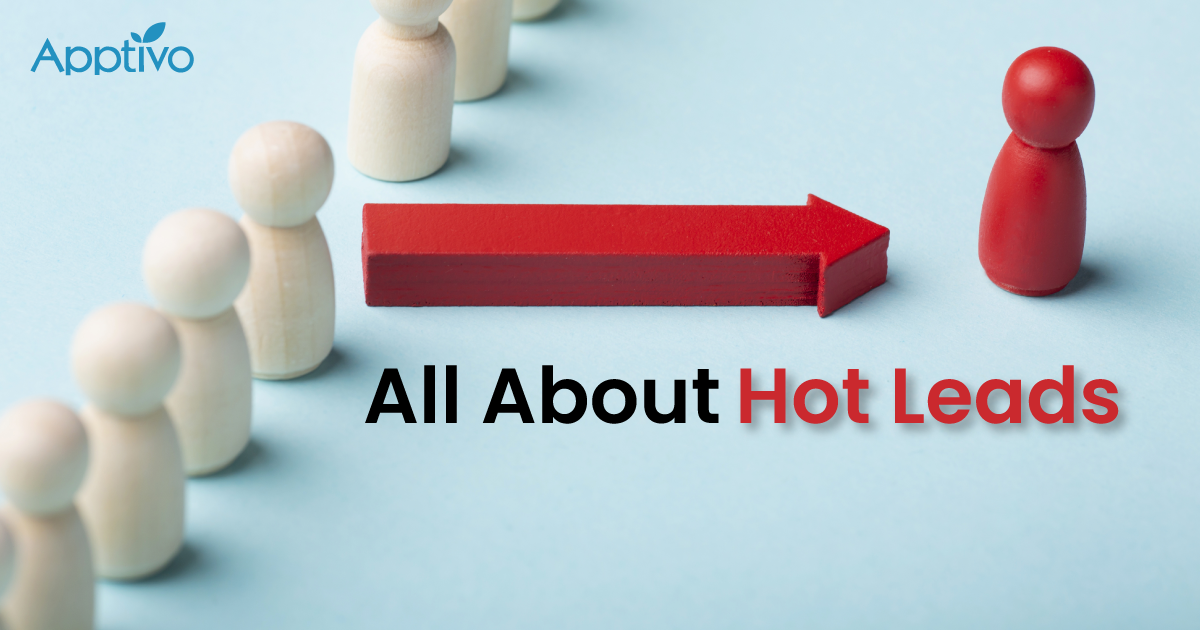 Hot Leads in Sales: Identifying and Converting Effectively
1. What is a hot lead? 2
Read more

→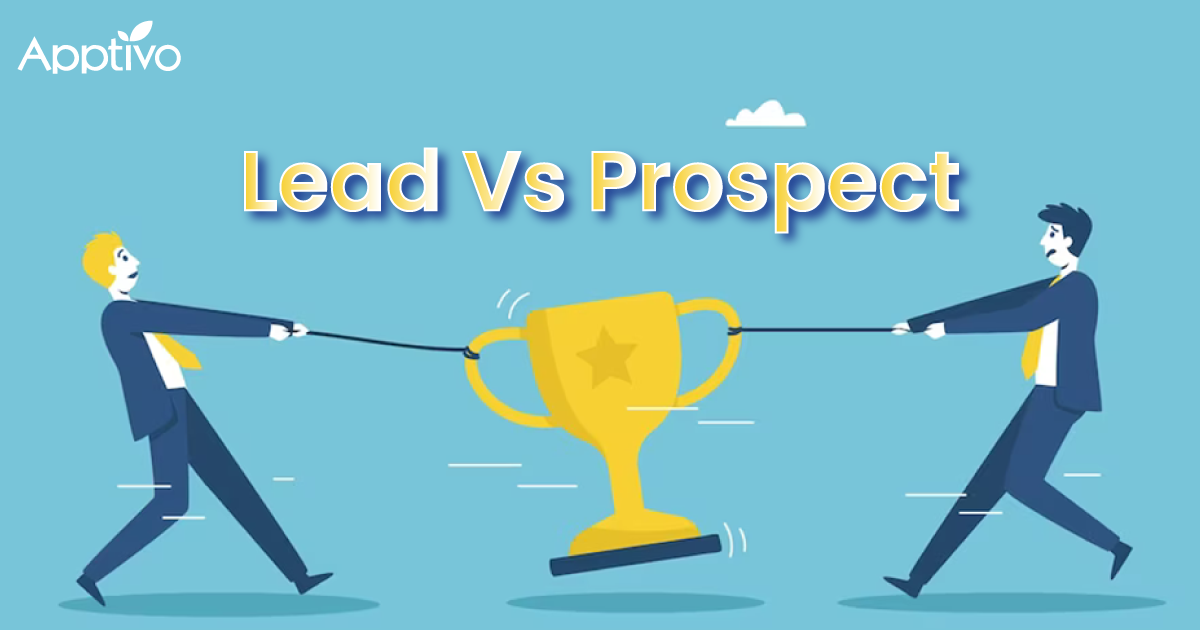 The Difference Between Lead & Prospect in Sales
1. From seeds to success: Journey of leads and prospects in sales 2
Read more

→