Leads Leads everywhere?
Like water, water everywhere but not a drop to drink, sometimes businesses feel that there are leads, leads everywhere but not a prospect in sight. Samuel Coleridge got it right, in the sense that, often leads are scattered everywhere but when the time comes to decide whether they are prospective customers or not it is a failure.
Customers make impulsive decisions and move quickly. Hence, customer's loyalty is not bound by the price of any product or the prominence of any brand. It is the influence of location, interests, regional trends, and a variety of other things that ends up in determining a customer's decision.
Anyone who puts in the time and effort can compile a list of potential customers and contact them, but simply having a potential buyers list won't help in selling a service or goods.
All the effort put into getting those leads will be in vain if there is no mechanism in place for this conversion from prospect to customer.
Why is CRM lead management important?
The market for CRM software for lead management is flourishing, which is not surprising given consumer mindsets and business complexity. Businesses need well defined processes to handle, cultivate, and hold onto as many leads and customers as they can. Hence, CRM lead management plays a crucial role.
1. Focus on the right leads
Focus on those leads who are most likely to convert into prospects to reduce the time wasted in beating around the bush.
2. Maximize your marketing strategies and advertising
For instance, when a study shows that Facebook is a better lead generation tool than Twitter for a particular industry, it could provide insights into the strategy of the business. Having this piece of information will aid businesses in selecting the platform which in turn cuts down the cost associated with promoting and advertising the goods or services. Lead Management tools help analyze lead sources, lead conversion rates, lead conversion times, win/loss ratio, and many such parameters that help devise strategies that suit that particular business.
Lead management process
Considering that 53% of marketers devote at least half of their money to lead generation. It is critical that lead management be effective and efficient to ensure ROI.
1. Lead capturing
In the modern world, there are many ways to connect with potential customers, it is important to capture leads from every source and channelise them to a central repository for easy management and prompt follow-up.
2. Lead tracking
Having done the grunt work of generating leads, the next step is to track each lead and mark every interaction and see response to understand the intent of the Lead. Interest and intent can be captured when Leads exhibit their interest either when clicking to evaluate, or by responding to any form of communication established by the business, such as a phone call, SMS, WhatsApp, etc., and even public comments on social media.
3. Lead qualification
Leads can be qualified through a multitude of parameters:
Interest to buy
Capacity to buy
Fitment – does the product or service serve their needs?
Additionally, leads could be qualified by a projected timeline onw when they are likely to buy – when done properly, it provides insights for better nurturing the lead.
More importantly, since CRMs are set up to follow up with individuals, leads could be qualified based on designation and their ability to make key economic decisions.
4. Lead nurturing
Lead nurturing is a deliberate, orchestrated set of activities that ensures every lead is engaged with the brand or product, or service to ensure that no lead slips through the gaps.
5. Lead distribution
Leads are more likely to convert if the salespeople get in touch with them instantly. A long response time from sales teams is likely to be seen as a negative trait by most potential customers.
A reliable lead management system automatically distributes leads among salespeople appropriate to their territory, allows phone numbers to regions, and directs calls to sales teams.
Best practices in Lead management
These best practices will demonstrate how to handle any lead, from a cold call to a potential customer.
Lead source attribution
Implement lead scoring
Proper nurturing of leads
Classify your leads
Optimization of better tools
Benefits of Lead Management using Sales CRMs
Managing leads and keeping track of each lead manually becomes hard as the business grows and begins to acquire fresh leads.
This may lead to missed follow-ups or a lack of personalization in marketing. The best way to overcome this challenge is the deployment of a powerful lead management tool like Sales CRM (Customer Relationship Management).
1. Automation
The foundations of lead management are promptness and follow-up. Automation helps keep everything in sync and boosts a company's overall effectiveness. The use of automatic reminders allows sales personnel to contact prospects at the appropriate moment for the lead conversion.
2. Sales Funnel & Sales Pipeline
Having clear visibility of the Sales Funnel and Sales Pipeline enables businesses to track all leads and follow up with them as they move through the sales cycle and plan for activities to strengthen any weak areas.
3. Lead nurturing
The amount of work salespeople have to put into the lead nurturing process can be decreased with drip email marketing and a host of other content delivery solutions.
4. Personalized interactions
Customers expect a custom-tailored experience from the company they select considering the wide range of options available. The most effective way to stand out from the crowd is by offering more relevant and individualized services to prospective customers.
5. Collaboration
When salespeople have access to a robust CRM application it is simple to share data, track tasks, set reminders for activities, take notes, and use a number of other features that help improve communication and optimize corporate processes.
6. Remote Access
CRMs offer remote access to data, which makes it easier to contact prospects at the right moment and increases conversion rates. From any mobile device, salespersons may instantly track the location, prior engagements, and other crucial information related to the leads.
7. Reports
Lead management efforts can be evaluated for effectiveness with the help of CRM's reporting capability, which helps analyze sales efforts and identifies areas of the sales cycle where the bulk of opportunities stagnate.
Summary
Lead generation may seem like a simple operation, but if leads aren't successfully converted into sales at a high rate, time and money will be wasted. Moreover, it is true that if an efficient lead management technology is not used, it will be difficult to keep up with the competition. CRM- the one-stop solution for all management-related issues.
Guide to CRM Lead Management
was last modified:
January 11th, 2023
by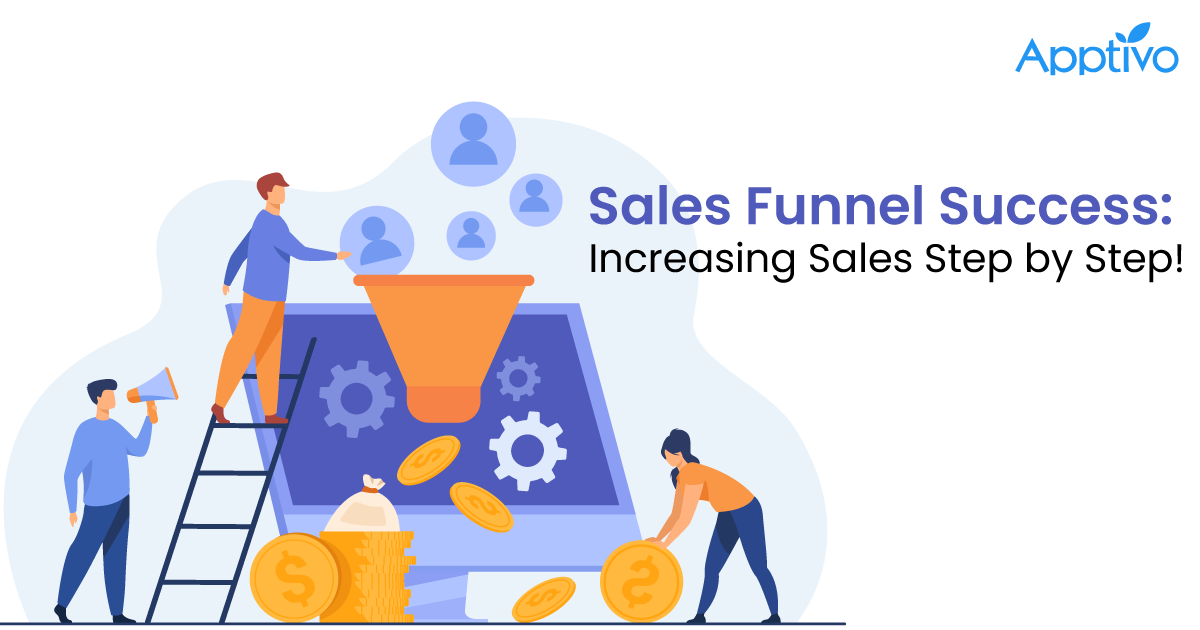 What is a sales funnel, and how do you build one that drives more sales?
1. What is a sales funnel? 2
Read more

→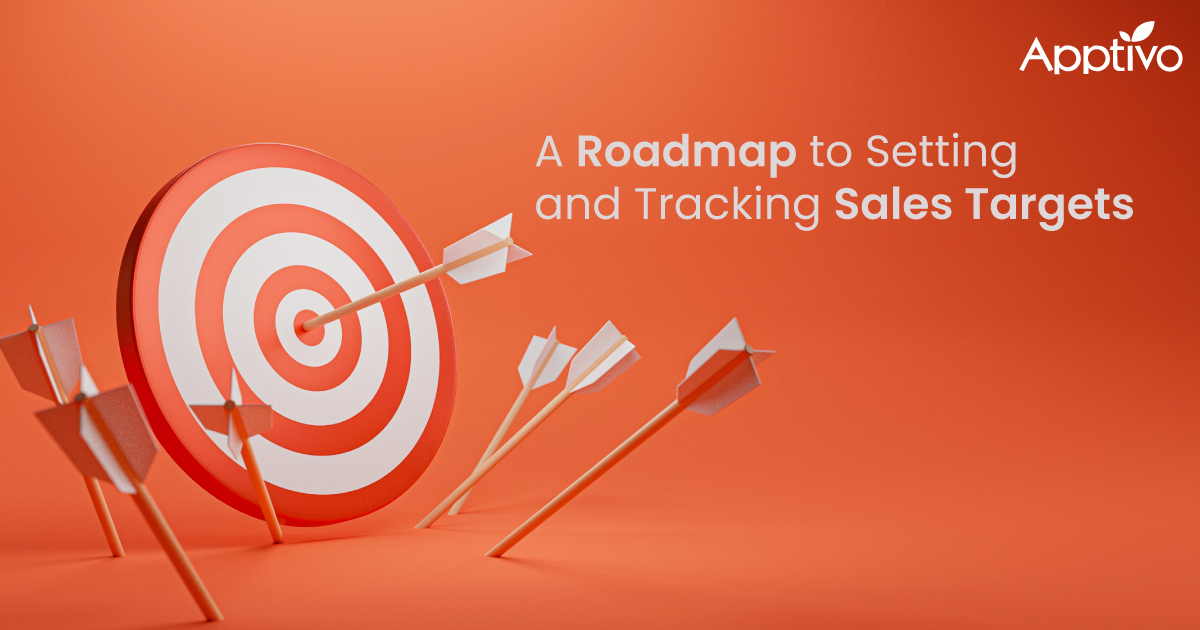 What are sales targets and how do you set and track them?
1. What is a sales target? 2
Read more

→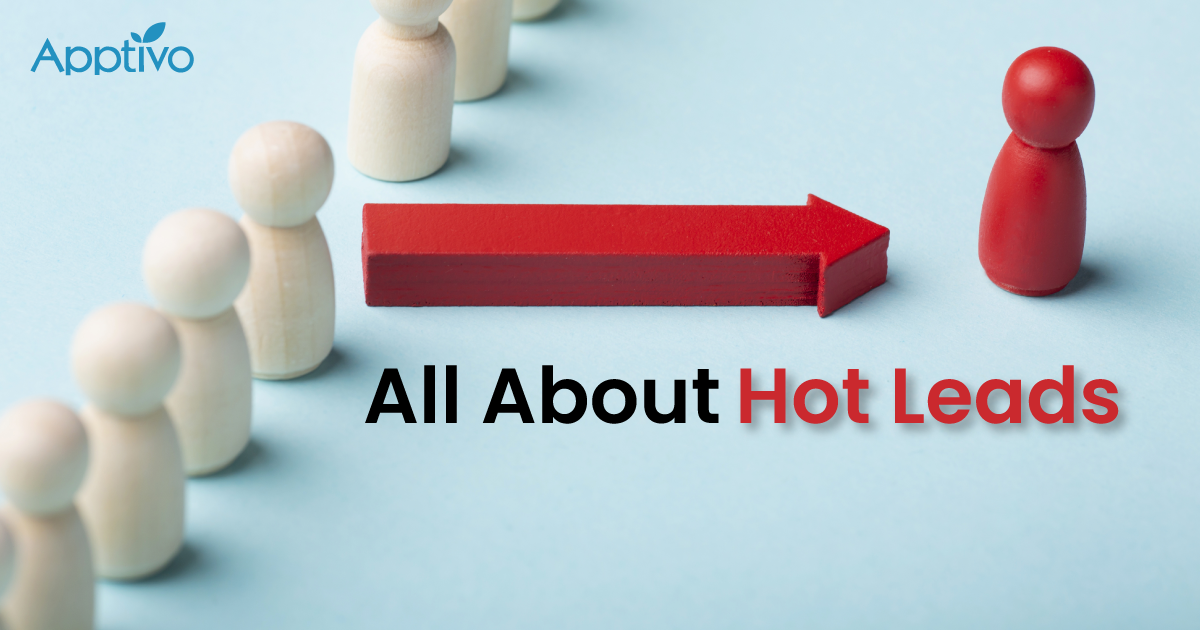 Hot Leads in Sales: Identifying and Converting Effectively
1. What is a hot lead? 2
Read more

→