Business can be of any type, but one prime factor that all businesses focus on while boosting the business performance metrics is customer relationship management. Customer Relationship Management is the backbone for efficient business performance management. When your employees develop successful and exemplary relationships with your customers, then it is comfortable to improve the retention rate. However, the success rate of this effort depends completely on the types of CRM strategies and processes implemented to achieve the desired outcomes.
When you strategize a plan to improve the business performance, you have to get solutions for a number of questions. This includes, 'What business KPI should I track to improve the business performance?', 'What business performance metrics need to be added?' 'Which tool is recommended for an improved efficiency?', and 'How CRM helps business?". Likewise, you might have innumerable questions before identifying the right strategy to improve your business performance. The right solution to identify the cracks in your operations and boost your business is to integrate your business with CRM Software.
Did you know? According to a study, the demand for a CRM system among businesses is only increasing and the demand doesn't seem to stop. CRM platform is an effective solution to identify the drawbacks, realign your process, and streamline your business performance management. By signing up for a sales CRM like Apptivo, you can track your entire business process at an affordable price. In this blog, we'll walk you through how CRM benefits businesses in company performance analysis and improve your productivity.
1. Know Your Customers
According to Capterra, the customer satisfaction and customer retention rate has increased significantly after a business has started using the CRM platform. A CRM system builds the gap between customers and companies. The outcomes of using a CRM in business performance management are endless. Hence, it is suggested that companies start using CRM to enhance their business performance management. One of the CRM uses includes customer journey mapping. Hence, it is easy for salespeople to interact with leads and increase the conversion rate.
Customer segmentation is an important business KPI and top CRM companies offer this feature. With customer relationship management software, salespeople can know their customers better and understand the KPIs based on which the customers are segmented. This also helps them to focus more on leads that have a better conversion rate. In certain cases, they can alter the lead strategy according to the financial performance measures.
2. Decrease Sales Cost
The primary advantage of management CRM is that it brings down the sales cost remarkably. Imagine going through a cycle of capturing new leads, qualifying them, and then moving them forward through the sales cycle. It costs a notable investment from both sales and marketing perspectives. Furthermore, it involves more effort from sales teams wherein an in-depth analysis of the leads is undertaken to improve business performance management. This can affect your business if the investment does not bring profits.
Imagine an alternate scenario where you sell your products to your existing customers. Here, your customers are familiar with your products and it is quite simple for the salespeople to interact with them and convert them into customers. Also, this involves lesser investment when compared to the amount and resources spent on converting new customers. With this data obtained from CRM solutions, salespeople can decide on the indicators that they have to pay attention to while focusing less on indicators of low performance.
3. Track Employee Performance
The engagement rate of employees is an essential factor to consider when listing out CRM strategies. The efficiency of employees is increased by 50% owing to the integration of CRM into business processes according to a study. Due to the reduction of time utilized by employees on manual tasks, the efficiency of employee turnover is increased. Hence, employees spend more time with the leads and less time managing the manual tasks. Eventually, team managers can also expect better conversion rates.
However, a team manager can improve business performance only when the key business performance indicators are aligned properly with the employee's performance. CRM Software enables sales managers to track the performance of their employees in real-time and hence, avoid any type of delay in the delivery of service. The CRM system tracks the performance of employees right from the time a lead is assigned to them moving forward through the sales funnel. Apptivo CRM has advanced tools that assist sales managers to track the performance of employees and take appropriate action in case of any confusion.
4. Improve Customer Satisfaction
It is no secret that customer satisfaction is the flagship bearer of enhanced business returns. Customer satisfaction can be attributed to various factors like customer service, product quality, support system, and public feedback. In achieving this customer satisfaction, one factor that can be developed through a CRM system is customer service. When your sales and support team offers excellent customer service, then the credibility of your product or service is increased and this makes the customers come back owing to the trust built by your teams. CRM helps businesses in laying a foundation for this.
With a customer relationship management solution, you can deliver better customer service. Wondering how? A CRM platform is a complete package that tracks the leads right from the time they enter your system. By tracking, the salesperson interacting with the lead can document every interaction and ensure speedy delivery of solutions. This allows effortless handover of work and any salesperson can take over the work if a salesperson is unavailable to cater to a customer or lead's requirements. Hence, you can achieve increased customer satisfaction.
5. Top-notch Data Security
In this world of technological advancements, security is a major concern among businesses looking to move their business operations online. There are multiple database management tools that are used by businesses to manage their business. However, the dilemma arises when you weigh the type of security provided by these systems. With CRM being a complete cloud business platform, it is crucial for businesses to go for the CRM platform that ensures the highest security level.
Furthermore, countries across the globe have also started implementing a number of laws to protect the customer's data. Hence, companies are also on the lookout for CRM Software that is data compliant with the law of the land. By signing up for a CRM that has multi-layered security, the businesses can stay assured as all the data of their customers are well protected and there is a lesser chance of any data compromise. A secured CRM system improves the trust of customers towards a company and this increases the productivity of the business.
6. Increase Mobility
The pandemic has changed the way the world operates. Now, employees have started working remotely and are able to provide services to customers from anywhere at any time. Further, the businesses have also proved that they can deliver exceptional customer service even during dire situations. This has changed the operational structure of businesses. To achieve this mobility, it is essential to utilize a solution that has mobility as an important characteristic. When the data is portable, then the employees can also access them effortlessly from anywhere.
CRM efficiency can be measured through the mobility of the customer data and trackability of employees' performance. This overall improves business performance. A CRM solution is device-friendly and is accessible through computers, mobile phones, and tablets. Hence, it is hassle-free for employees to provide solutions to customers even when they are away from their desks. This mobility factor reduces the delay in services and allows employees to give instant services to their customers.
7. Enhance Operations
You can identify the cracks in your existing system, only when you are able to evaluate your current performance. Often, businesses make use of dashboards and charts to measure based on business KPIs and take measures to improve their existing operations. These operations can be increased further when they are combined with faster decision-making processes. A CRM system gives both these facilities to its users. Top CRM companies take measures to provide advanced solutions in these key areas as company performance analysis is very important to enhance the sustainability of any business.
Adopting efficient systems like Apptivo drastically reduces the working hours of employees on repetitive tasks and encourages them more on delivering better results. By implementing CRM software powered by automation, businesses can optimize their operations. Automative features provide instant notifications, updates, and any crucial information related to the performance of your employees and customer data.
Conclusion
The role of CRM in improving business performance doesn't end with the above-mentioned characteristics. Rather, CRM is a wide cloud solution whose applications are powerful, features are advanced, and as you start using a CRM software like Apptivo, you will open doors for endless opportunities and limitless possibilities to boost your business performance. Sign up to Apptivo today to manage all your business operations in a single system and expand your business by measuring the right business performance metrics.
Also, Read
How CRM Improve Business Performance
was last modified:
January 19th, 2022
by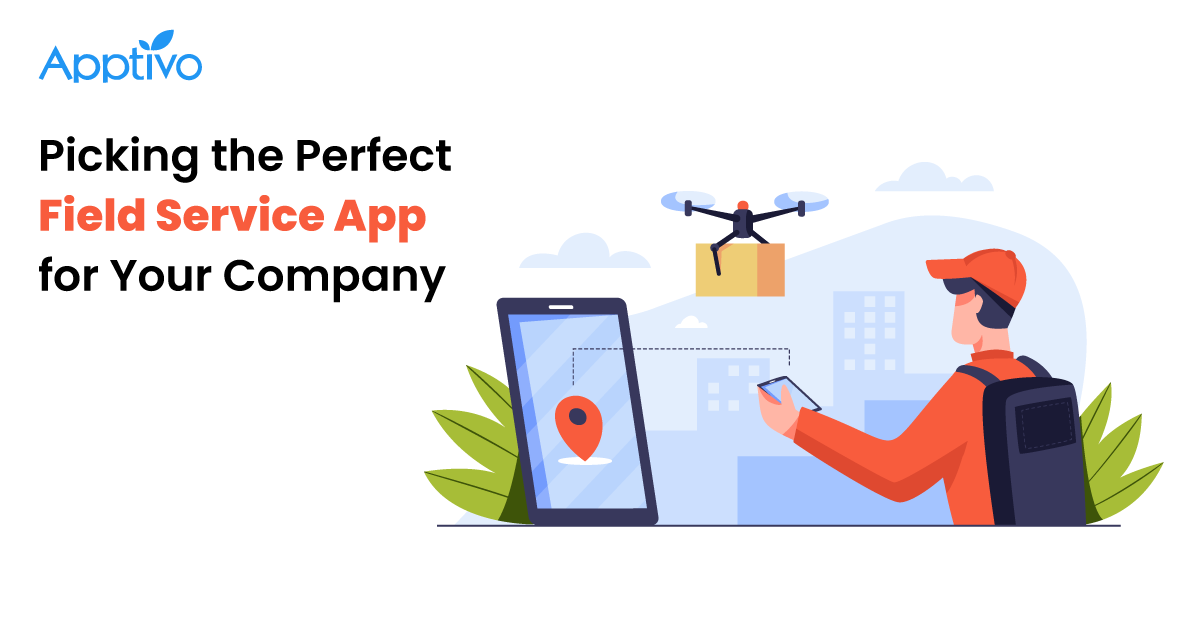 How to Choose the Right Field Service App for Your Company?
1. What is a Field Service App? 2
Read more

→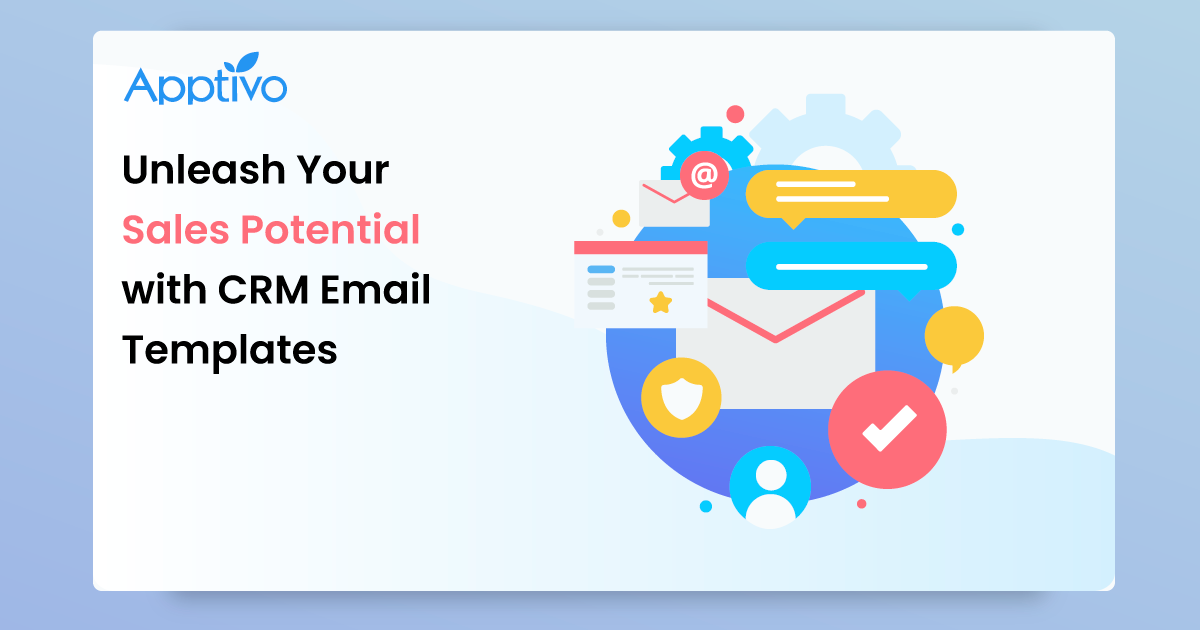 Unleash Your Sales Potential with CRM Email Templates
1. The Power of CRM Email Templates 2
Read more

→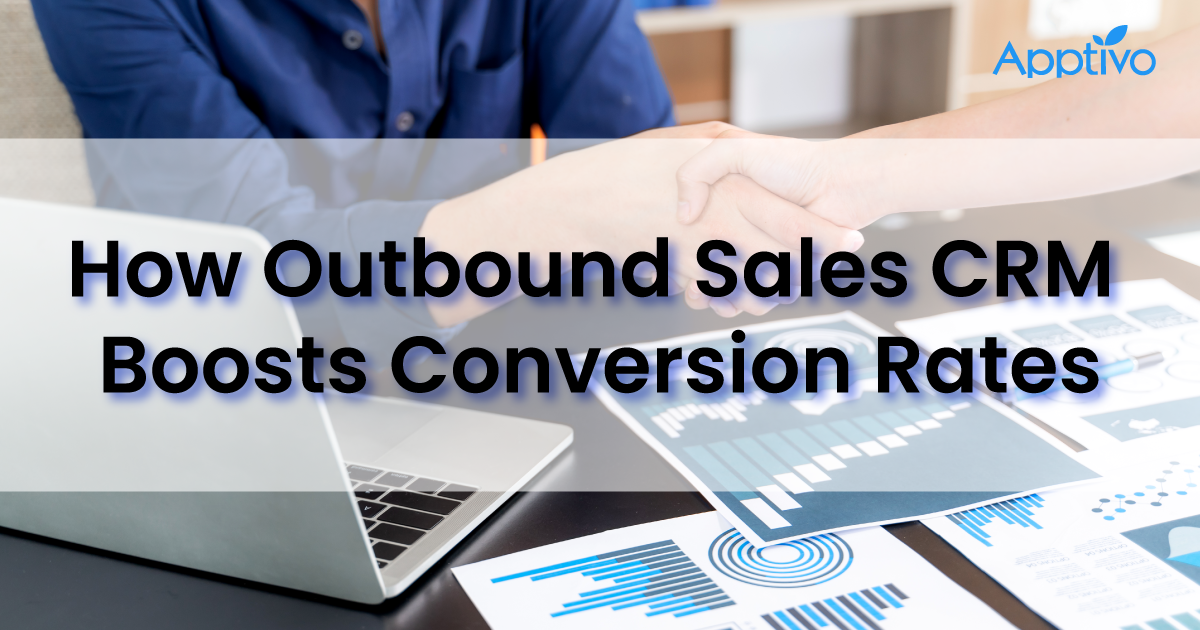 Ways the Outbound Sales CRM Accelerates your Conversion Rate
1. What is Outbound Sales? 2
Read more

→