Introduction
The online space provides a vast scope for businesses to connect with customers better and sell products and services far and wide. While it presents innumerable opportunities, there are some tough challenges as well – a vast pool of customers from any demographic group or geographical location is readily available for a business to reach out; at the same time, when those customers have so many choices, it is a major challenge to stand out from the competitors and get 'found' by them; retaining those customers for a long time and convincing them to make purchases repeatedly is no less of a challenge.
Only when businesses offer a great unified and personalized experience in every interaction they have with the customers, these challenges can be overcome. This calls for a robust customer relationship management (CRM) strategy as well as a purpose-built CRM system for a smooth and efficient management of customer relationship.
What is CRM?
CRM stands for Customer Relationship Management. It encompasses concepts, principles, practices and guidelines that enable companies to build smooth and conducive relationships with customers. These principles and guidelines will be executed by means of sound strategies, software, tools and other technologies.
The core elements of customer relationship management include the channels in which customer interactions occur. They are as follows :
Physical service/customer care centers
What are CRM Systems?
CRM systems are comprehensive software suite that facilitate the companies in implementing customer relationship management strategies and practices. They track customer interactions and leverage the recorded data to help companies manage relationships with customers in every domain of interaction, starting from lead generation and contacting the customer, all the way up to marketing, sales, service and customer care.
By helping the companies maintain a smooth relationship and provide a great customer experience, CRM systems ensure a hassle-free customer journey throughout their interaction with your business, which is crucial for retaining the customers and bringing in new customers.
What does a CRM system do?
Following are some of the functionalities of a CRM system.
Customer resource management: A CRM system collects, maintains and updates complete customer data and information about the customer, starting from the customer profile and contact information.
Automates tracking of customer activities across all the channels in which they interact with the business, including website contact channels such as contact forms, phone calls, emails, messaging apps, social media, etc.
Maintains communication history, files and actions history.
Allows you to set automated task reminders and lead scoring.
Helps you schedule automated communication with customers.
Allows you to categorize users and personalize experiences for each of those categories.
Routes data into automated sales and marketing tools.
Leverages data to measure company's productivity and performance in various areas.
Provides detailed insights on lead generation, customer data, sales, marketing and overall performance of the organization.
Provides sales and marketing tools to generate leads, manage opportunities, provide customer care, forecast and close deals.
Why do companies need a customer relationship management system?
Any modern business organization that offers products and services, regardless of its size and scale, needs a customer relationship management system for the following reasons.
1. Automation
Automating tasks, lead scoring, customer communication and sales and marketing goes a long way in reducing human error, saving time and improving the efficiency and performance in those areas. In a highly competitive market scenario, automation can make the crucial difference between sustaining success and facing failures in business. Modern CRM systems have AI capabilities too, enabling advanced automation. Customer relationship management systems provide automation in the following areas:
Automation of certain business functions in sales cycle
Automated communication in online marketing initiatives
Updating leads and contact information
Automated generation of reports and insights using relevant data points
Integration with other management systems
Customer support interactions
2.Simplifying data
With the advent of e-commerce and online purchasing, there are enormous opportunities in understanding customer preferences and providing a great experience throughout the customer journey. However, it requires collecting and storing massive amounts of data with regard to customer activities online. Achieving that with human effort in a secure manner is a monumental task. Also, to make sense of such vast amounts of data and use it for increasing sales is extremely difficult and time-consuming.
A CRM system simplifies these tasks. It uses automated tracking and measuring mechanisms that record data and constantly keep all that information up-to-date, thus ensuring accuracy. It also presents data in a more simplified manner and helps you visualize it and make it more actionable.
3.Personalized customer experience
A good customer experience throughout the journey, right from lead generation all the way to making purchases is invaluable for a business to survive and thrive.
Providing a personalized customer experience pampers the customers, creates trust and convinces them to stay with your business and make repeated purchases. Customer relationship management systems enable you to provide personalized customer experiences. This process starts with effective categorization of customers based on various criteria such as age, gender, geographical location, interests, etc. It gives a clear picture of the preferences of each of those category and helps you create customized communication for those various categories of customers/potential customers.
4.Sharing data with teams and better collaboration
Customer relationship management systems keep data in a centralized location and make them available across the company and integrate them with workflows across different teams and departments. This creates opportunities for better collaboration and more efficient functioning of the company as a whole.
For instance, when the customer data is used for an email marketing campaign, and if the customer clicks a product suggestion in the email, the CRM system automatically alerts the sales personnel, who can reach out to the customer and assist them in purchasing the product. Once purchased, it will be updated in the customer information by the customer relationship management system. When a customer support executive is contacted by that customer, he/she will already have that purchase history and product information to serve the customer better. This creates a more integrated and harmonious workflow, improving the efficiency and performance of all the teams while creating a good customer experience.
5.Sales and marketing
The categorized customer information in the CRM system can be used for creating customized marketing campaigns. For instance, customers categorized into groups based on their age, gender, geographical location and their purchase history can help you determine what they are most likely to purchase next.
You can list those products, make suitable offers and schedule an automated email so that the offers reach those particular groups of customers at the right time, such as the first week of the month where they get their salary. This helps in achieving sales conversion and upselling. The click through data and sales conversion data can be fed into the CRM system again to determine the effectiveness of the marketing campaign, update the user preferences and improve the reach and effectiveness of the campaigns in the future.
The customer data captured by the customer relationship management system helps the sales teams understand information such as how actively a customer is seeking a particular product on your site. This helps them determine the prospects and actively focus on them to personalize communication and achieve sales conversion. By empowering the sales team with relevant information, the CRM system helps you shorten the sales cycle and improve performance.
6.Insights and analytics
Customer relationship management systems provide detailed insights by combining and comparing various data points with regard to customer information, sales, marketing and customer support. They provide enormous power to the leadership and managers to make an impact in different areas of customer interaction.
CRM and its important modules
CRM & Sales Management
Sales management is the process of managing and monitoring the sales pipeline, which involves the sequence of activities that precedes a sale. It may involve the sales team getting new leads and customer information, establishing contact and engaging with them, identifying the customer's potential and ultimately selling suitable products.
CRM system leverages data and presents them with a bird's eye view of how prospective customers go through each step in the sales pipeline and ultimately make a purchase. It helps them monitor the sales pipeline and track the activities and performance of the sales executives and the sales team as a whole. It provides detailed insights on the sales performance and helps them identify issues and challenges. It helps them address these issues and optimize sales management.
CRM & Marketing
CRM system consolidates the customer data and presents insights on customers' purchase patterns, purchase combinations and their interests. This helps businesses to create specific offers including offers for different product combinations based on their interests. It can also help your business identify the products that are most likely to be re-purchased, and provide suitable discounts and offers to different customer groups.
Customer relationship management system also helps the marketing team determine the timing of their marketing campaigns and the right channels for the campaigns. By analyzing the points at which sales had previously peaked and occasions during which specific groups of customers have purchased particular products, the marketing teams can determine how they can design and deploy these marketing campaigns. The most important aspect of CRM marketing is the ability to personalize messages and emails and improve the chances of conversion.
CRM & Customer service relationship management
The customer relationship management system creates in-depth insights on the customer journey. It provides a history of customer support and other interactions with the company. As a result, when the customer contacts the customer service team for support, they are already equipped with the information that is required to sort out issues. It also provides a detailed view of the performance of the customer support teams and executives, this helps to improve service delivery, problem-solving and communication with the customers.
Three types of CRM Systems
There are three types of CRM systems. Each of those types is suitable for businesses of different scales and sizes, the market they serve and the functionalities they require. Following are the different types of CRMs.
1.On premises CRM
This type of CRM requires the company to manage all the data in-house, in its own servers. This calls for expensive infrastructure, higher upfront costs for purchasing the software and higher ongoing costs for the maintenance of the system and the infrastructure. At the same time, it offers speed, security, expanded functionality and better integration with other business systems used by the company.
2.Cloud-based CRM
Cloud-based CRM systems are, as the name suggests, hosted on the cloud and are offered in the form of Software as a Service (SaaS). The data is stored on external servers and can be accessed remotely by anyone who has the permissions, using any compatible device, including mobile devices. It does not require a dedicated workforce to maintain the data and infrastructure, as it is usually maintained by the service provider or a third party. It can be easily installed and deployed in a short period of time at an affordable cost.
3.Open source CRM
The source code of these CRM systems are available for anyone to use, adapt and modify according to their business needs. They provide the flexibility to expand the capabilities and add functionalities such as social CRM. They are free to use, but may require a higher degree of expertise to install, customize, troubleshoot and maintain.
5 key Challenges in CRM
Customer relationship management offers a great degree of power to those who know how to use it effectively. However, it poses various challenges.
1.It takes expertise and a learning curve to manage all the data and use them meaningfully.
2.Efforts must be made to share data across the organization for various departments to leverage them and achieve an increase in overall efficiency and performance in a balanced manner. Keeping data in silos defeats the purpose.
3.When the data is not managed and organized properly, it becomes impossible to pick all the relevant data points, collate them and paint meaningful and actionable insights out of all the data.
4.Duplicate data can make the system ineffective, as the teams will be spending time and effort on the same customers again and again.
5.If the data is not updated properly, it can lead to loss of customer information, leads and new opportunities.
What is CRM? Why do businesses need a CRM system?
was last modified:
June 22nd, 2022
by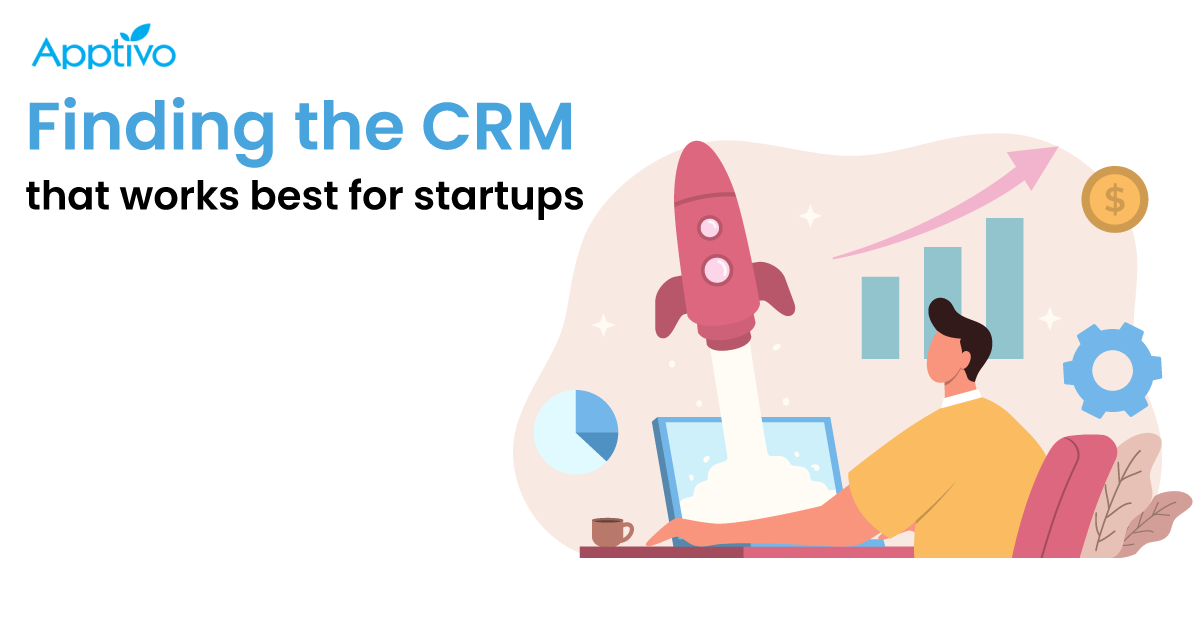 Importance of CRM for lead management
Introduction When it comes to lead generation, a lot of channels can help generate more leads for your business. Be it a social media campaign or a television ad
Read more

→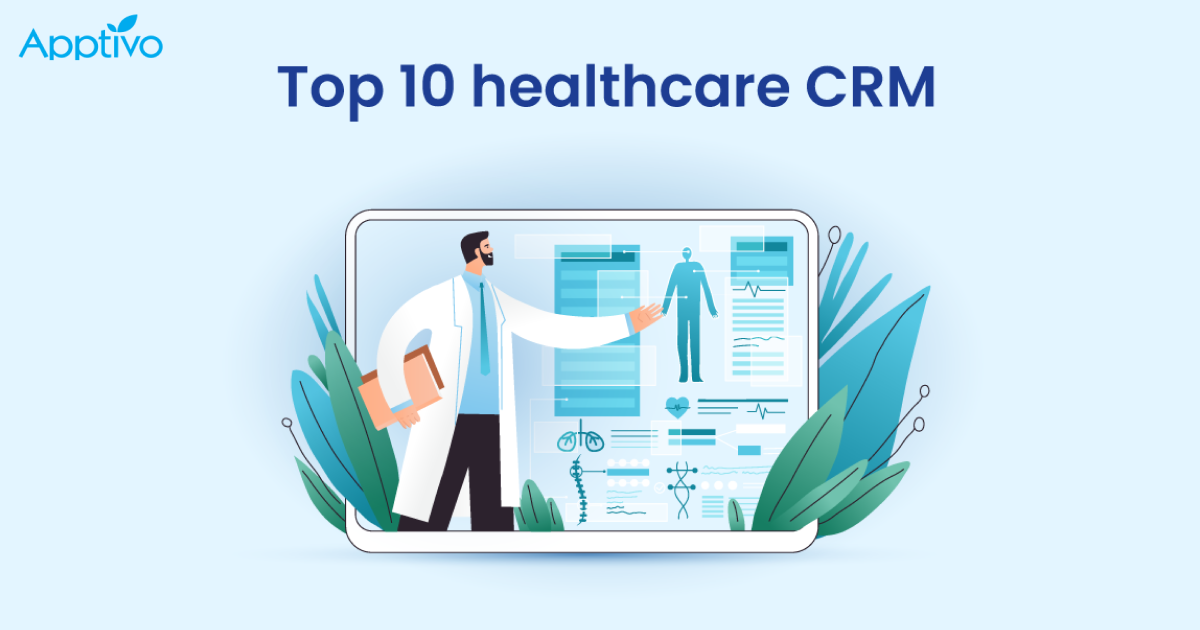 TOP 10 HEALTH CARE CRM
Introduction Over the years, the healthcare industry is gaining prominence and becoming competitive. With many applications in the healthcare market, patients are highly informed, thus demanding superior and prompt customer service in the forthcoming years
Read more

→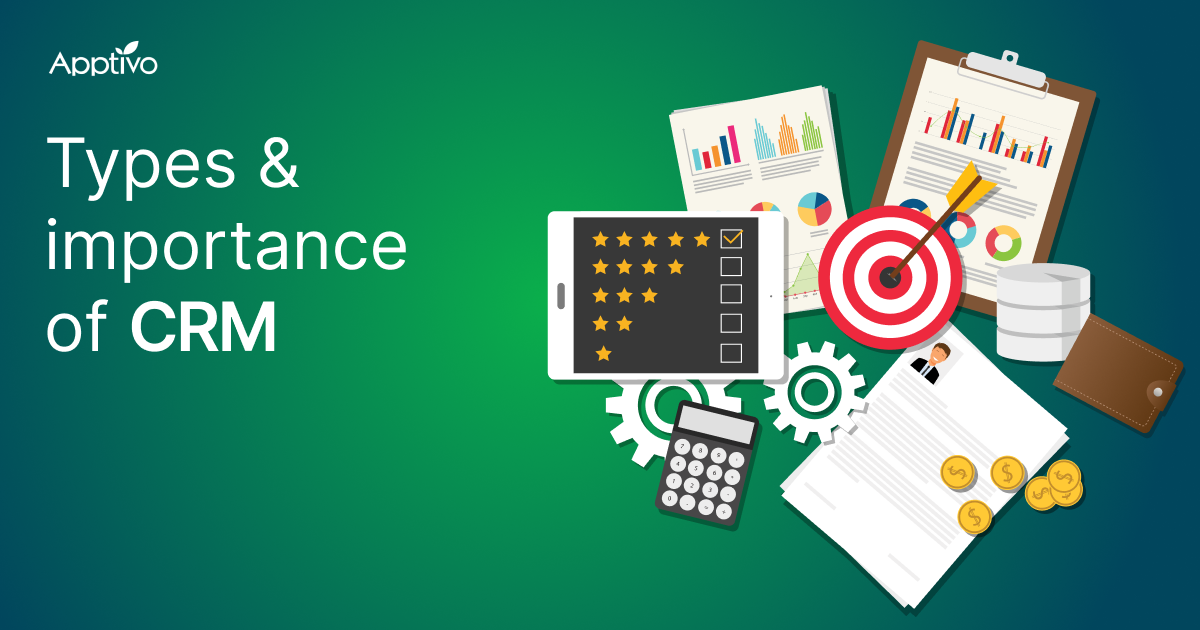 Types and Importance of CRM
Introduction In the digital era, everything is centered around the customers, and the customers' preferences dictate the product, sales and marketing strategies. So, it is essential to understand what the customers want, and communicate with them accordingly
Read more

→