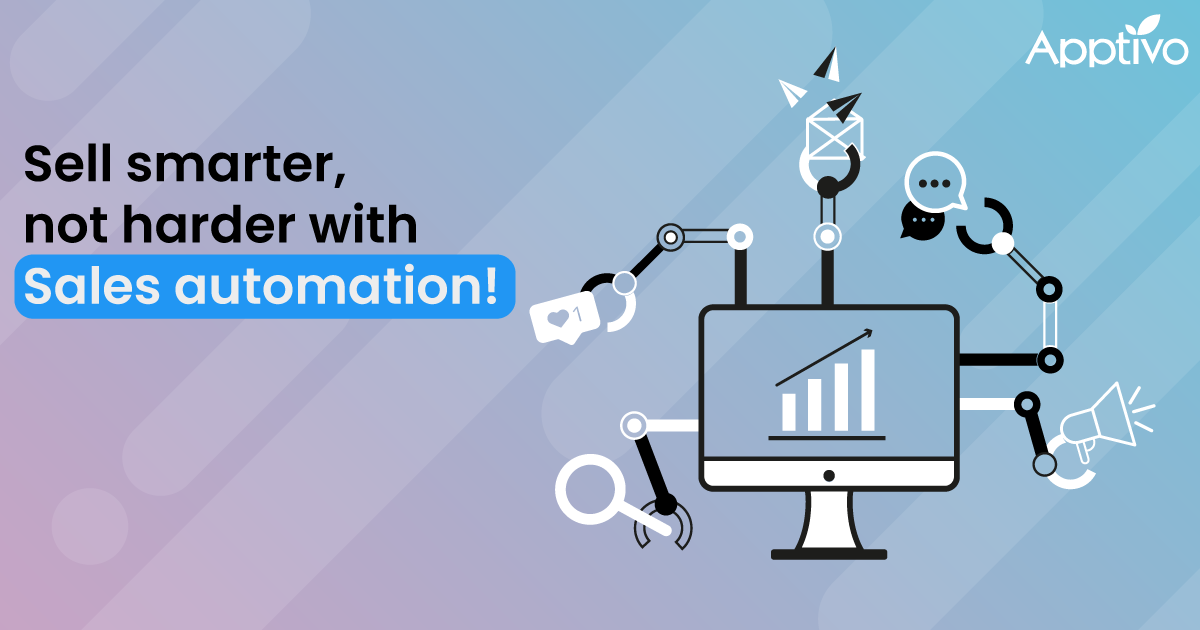 3. Importance of sales automation in today's business environment
4. Strategies for sales automation
Balancing the tasks
Running between meetings, drafting emails, working to make back-to-back calls, and dealing with constant incoming messages are all part of a salesperson's routine. Handling all of these tasks becomes incredibly hard as the list of opportunities and customers evolves.
Are these repetitive tasks slowing down your efficiency?
It is impossible to totally eliminate the boring, repetitive tasks from it, but there are always ways to make it done quickly.
Lucas Miller states that "No matter how well your sales process runs, there's always room for improvement," and that's true.
Automation of the sales process can give employees an extra hour to come up with fresh ideas to sell the product or service. If there is no optimization of the sales process, significant time will undoubtedly be squandered on trivial chores throughout the day. With the help of sales automation, sales representatives can focus more of their time on having productive discussions, maintaining a healthy talk-to-listen ratio, and completing deals.
What is Sales automation?
Sales automation is the use of technology to automate repetitive, manual sales tasks in order to enhance productivity and accuracy. It entails the implementation of tools and systems to automate different facets of the sales process such as lead generation, customer relationship management (CRM), sales forecasting, and reporting.
Sales automation aims to streamline the sales process, reduce errors and redundancies, and provide valuable insights that help sales teams make better decisions. CRM platforms, email and marketing automation software, and sales forecasting and reporting tools are some common examples of sales automation tools.
Importance of sales automation in today's business environment
In today's fast-paced business environment, sales automation has evolved into an essential tool for sales teams looking to work more efficiently, accurately, and effectively while staying ahead of the competition. Some of the reasons are mentioned below:
Time savior
Let the tool look after the tedious, yet necessary, repetitive tasks. Time to shift salesman's focus towards high-value activities like making meaningful connections with prospects and closing deals.
Productivity enhancement
Let's take a look at the three pillars of productivity: space, mind, and time. When one's workspace is organized, there is more clarity in the work and more focus on the specific task, which leads to an increase in productivity. If these principles are followed, along with the implementation of sales automation, it is possible to reclaim dozens of hours of free time each month for the foreseeable future.
No more missing of task/deadline
Keeping track of deadlines can be difficult if each task is double-checked manually. Setting up milestone and goal reminders, either via email or a simple notification, to keep the team on track throughout the project lifecycle and avoid any hurdles.
Consistent data throughout the firm
Sales automation ensures that data is consistent every time. To reduce the risk of duplicates or discrepancies, the sales data must be consistent. These errors and inconsistencies can be corrected with the help of sales automation. When tasks are automated, there are fewer human errors, which benefits sales operations and the organization as a whole.
Better communication and collaboration
Automation makes transactions go more smoothly. Automation allows companies to track every interaction, pick up where sales representatives left off, and keep the entire sales process running efficiently. This means no missed steps, or customer service issues.
Curtailed response time
If responding to customers in a timely manner is important, so is implementing tools that make that process easier. Relying on time-consuming manual processes that make it easy to overlook customer communications or slow down the response process is not a good idea. Response time is reduced from hours to seconds or minutes thanks to sales automation.
Strategies for sales automation
When the benefits of automating the sales process are clear, let's get ahead of the game with sales automation strategies.
Score & prioritize your leads!
Lead scoring and prioritization enables sales teams to concentrate their efforts on the most promising leads. The leads with high scores are considered to be the ones who are most likely to buy the product or service. Thus, giving them priority during the process of customer engagement. Further, Sales teams can improve lead management and increase sales efficiency by using lead scoring models, regularly refining the lead scoring process, and monitoring lead prioritization performance.
Assign Right leads to the right people!
Sales leads must be assigned appropriately to avoid salespeople becoming confused during the sales process. As a result, they are on their way to achieving their lead conversion goal in a timely manner. Sales automation helps in the nurturing and management of leads, sales efficiency, leading to closing more deals.
No need for searching for leads information!
When leads are assigned, the responsible salesperson is notified, along with the lead's information. This information could include contact information, their interests, purchase history and behavior, and many other things. It enables the person to proceed with the sales process in a more inclined manner.
Campaigns in action!
Marketers can use CRM to send promotional campaigns, product launches, and enhancement notifications without wasting time creating target lists over and over again. It saves a lot of time because marketers only need to go through the list once rather than creating a new one for each campaign.
The Customer journey
Customer mindset evolves and is not linear. The likelihood of a customer skipping a step in a business's defined flow is significantly high. Businesses, on the other hand, should have a system like Sales CRM in place to track every step taken by a customer, whether it is the next step or a back-and-forth or even a cyclical journey.
i) Warm welcome!
A hopeful onboarding experience reassures customers that they made the right decision. It also aids in their retention in the long run. Henceforth, this email must be written in such a way that users will use the product or service more than once during the first week, as well as establish a pattern of usage.
ii) Invite message!
Events are organized to increase the customer engagement and belief with the brand. Start with a promotion email, get ahead with post-registration, on the day of the event and wind up with a post-event email.
iii) Acknowledgement message!
When a customer has a problem with a product or service, he contacts the brand and speaks / chats with the support staff. Furthermore, receiving an email sequence regarding the issue will aid in the customer's trust in the brand.
Drip Campaign
Let it be placing an order, enrolling for a webcast, signing up for a report / whitepaper or even contacting customer service. For any given action, when a series of automated emails are sent to people from the business end is called Drip Campaign.
i) Time to check your inbox!
Businesses are always looking for new ways to get their brand into the inboxes of their customers, and email marketing automation is one of them. The journey of triggers to the customer's inbox begins when the customer's journey begins with a brand. With specially curated content for each touchpoint, the ultimate goal of these triggers is to organically move the customer along the sales funnel.
ii) Foresee the future
When it comes to business- reports on previous performance and future forecast keeps the business moving forward. However, manually filling out this in MS word or PowerPoint can be complicated and at times inaccurate.
How about just entering the data and getting out the reports in a few seconds?
This is what CRM does for the weekly, monthly, quarterly and even annual review meetings of any business.
Conclusion
Sales automation bridges the gap between your sales reps and their true productivity by automating sales processes, providing step-by-step guidance, and empowering sales reps to become self-sufficient and more efficient with their time. Using Apptivo's Sales CRM, sales teams can automate tasks and workflow steps by transforming manual user interactions such as clicks, typing, and field selections into automated workflows.
What is Sales Automation? Strategies & Examples
was last modified:
March 21st, 2023
by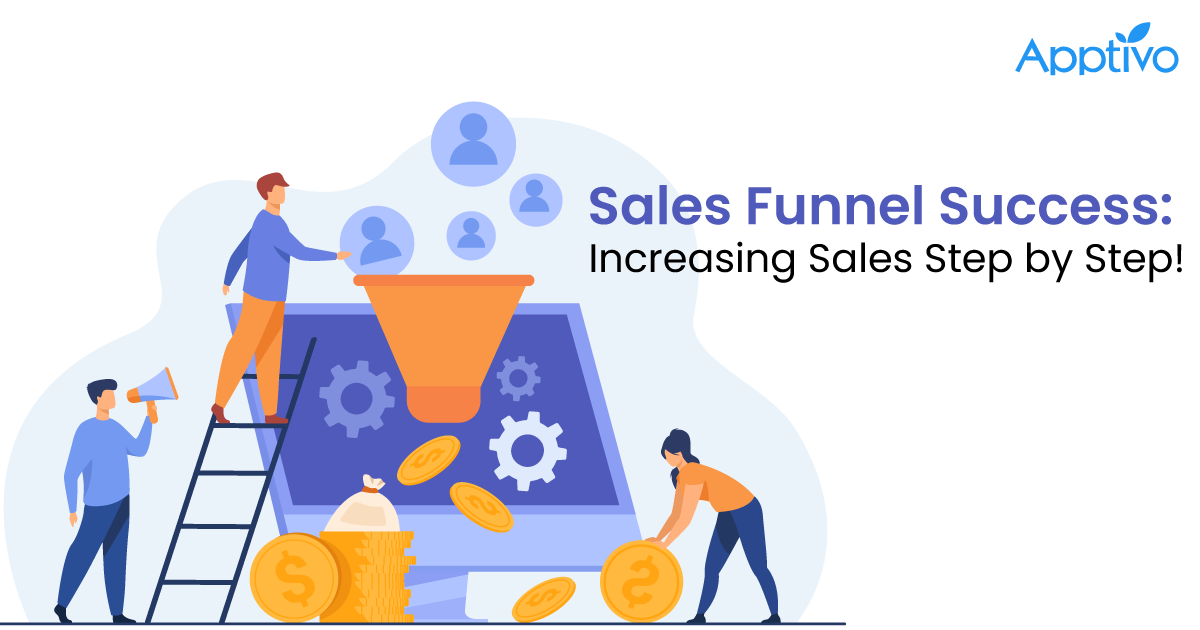 What is a sales funnel, and how do you build one that drives more sales?
1. What is a sales funnel? 2
Read more

→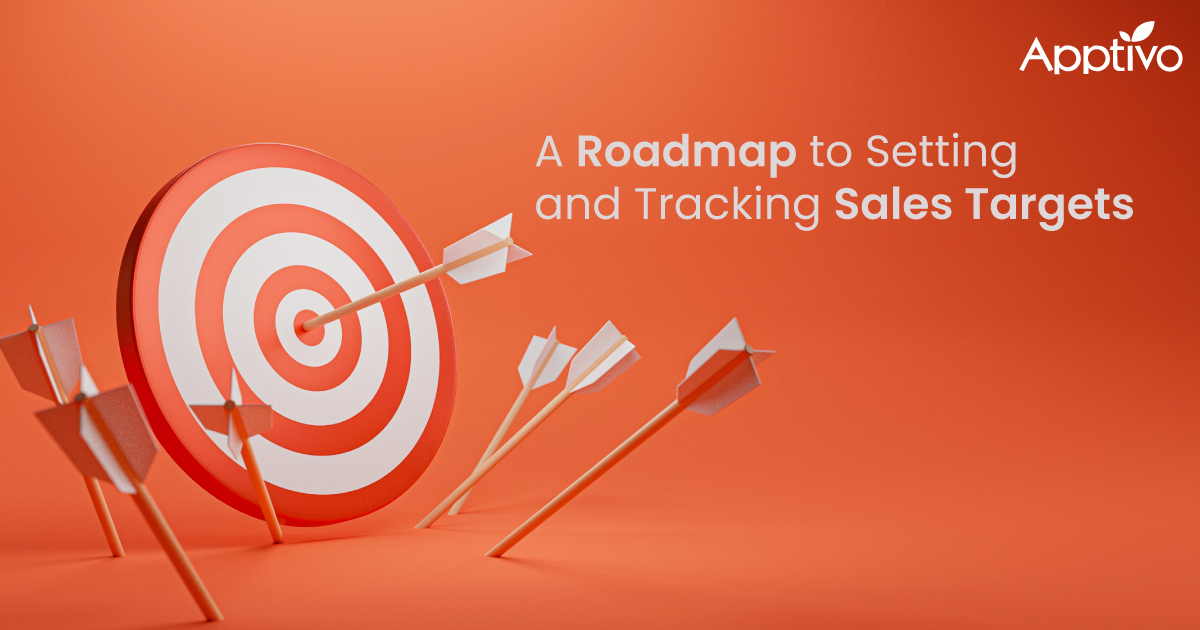 What are sales targets and how do you set and track them?
1. What is a sales target? 2
Read more

→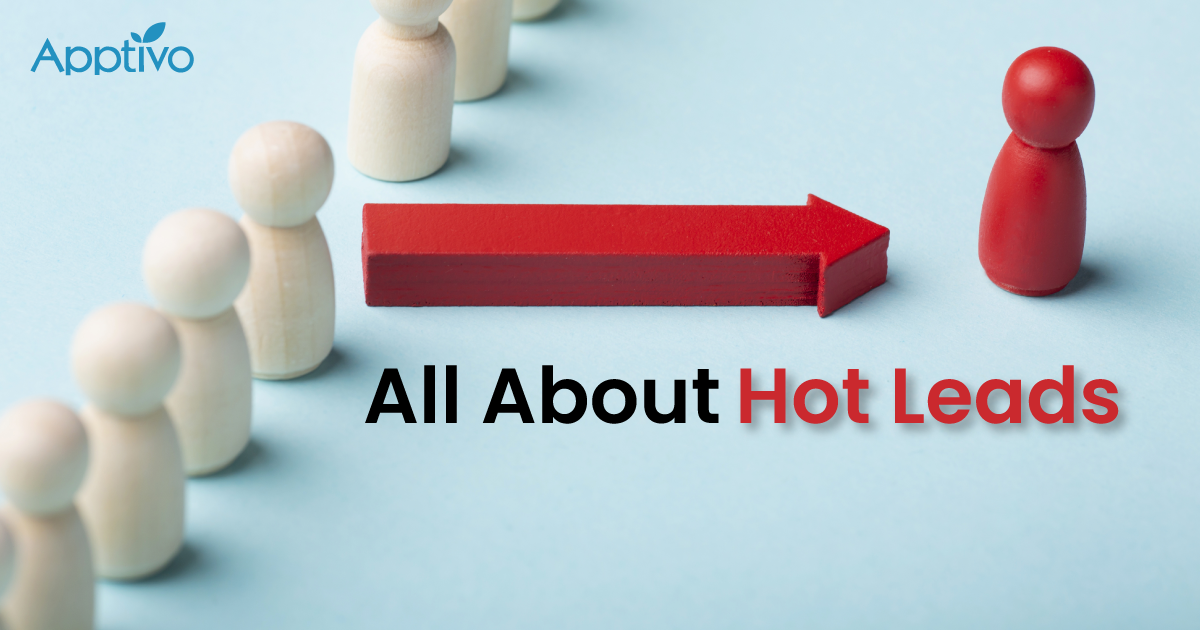 Hot Leads in Sales: Identifying and Converting Effectively
1. What is a hot lead? 2
Read more

→