Banking, Insurance, lending, or investing, financial service advisors are entrusted with the care of a given client's assets and account wherein the client expects their relationship to yield high personal gain. Yet, financial service companies are constantly struggling to differentiate their product portfolio from competitors. By facing such a high degree of competition, most firms are placing various focus on the client relationship itself. With more financial companies concentrating on customer service with the purpose to increase the customer retention rate and improve the customer conversion rate, financial CRM software has gained the spotlight. A number of CRM financial services are offered by leading CRM finance providers.
In such a recent financial Industry outlook, Apptivo has come up with several modernized and simplified financial solutions that help financial service companies generate new opportunities, ensure efficient financial management, maximize current customer relationships and streamline day-to-day transactions.
Is your team finding it difficult to oversee all the transactions through manual methods?
Would you like to know about the prime benefits of CRM in the banking industry?
Are you on the lookout for a financial CRM Software that manages all your financial services in a single ecosystem?
Then, you should certainly check out this blog from Apptivo that sheds light on the features of CRM in financial services that you can leverage to improve your financial management.
What Is Financial CRM Software?
A financial CRM Software is a tool that is designed to manage all your financial services smoothly in a single system. CRM Finance acts as a bridge between your financial services and customers. It effortlessly enables your customers to utilize all your CRM financial services from a single and secured environment. In this era where the conventional methods are getting replaced by advanced and modernized technologies, the application of CRM in financial services has turned out to be a great advantage for financial institutions that are finding it quite challenging to supervise all the processes through traditional methods.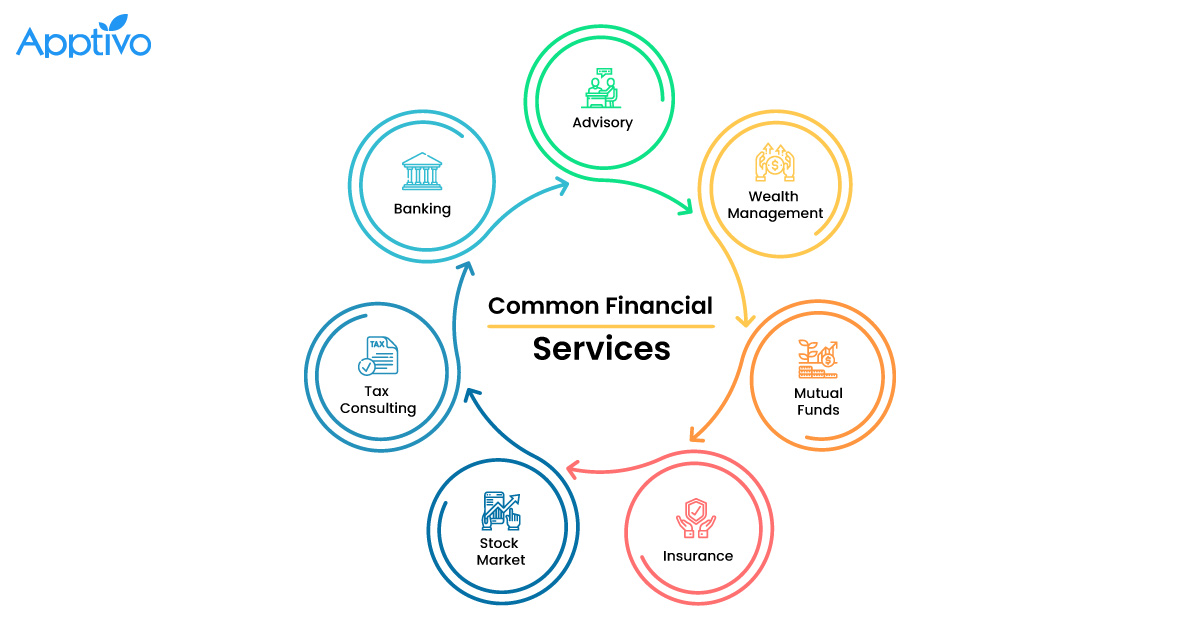 Apptivo is an excellent financial services CRM Software that has all the facilities your teams need to manage your services. Be it banking, accounts management, or any other transactions – Apptivo is powered with all the necessary tools to enhance your financial operations. Irrespective of the type of your business and their size, Apptivo is a customizable tool that widens the use of CRM as a multipurpose platform that manages all your operations from a single cloud CRM Software.
Apptivo is a cloud suite of 65+ business applications and its applications do not conclude as a sales management CRM. Rather, it is a complete business management suite catering to different departments of any business. Here, financial services. Some of the common solutions offered by Apptivo that extends your business capabilities are mentioned below:
CRM
Projects
Estimates
Invoices
Expenses Reports
Ledger
CRM
Customer Relationship Management solution helps financial service companies to build new relationships and increase the value of current customers through sales and marketing tools, data-driven contact management, and automation of workflows. Brilliant customer service is a necessity when you are running financial services like banking.
The benefits of CRM in banking is that it allows your customers to reach out instantly on their queries through multiple channels. Customer tickets are of high priority and bankers have to handle them appropriately with timely solutions. Apptivo ensures this is achieved through its innovative solutions. Apptivo provides unique customization and generally provides closer integration with financial accounts.
Common features of CRM
Contact Database
Lead Management
Opportunity Management
Sales Pipeline
Calendar and Task Sync
Automated alerts and Notifications
Collaboration Tools
Document Management
Mobile Application Compatibility
Projects
With more demanding customers, the financial companies are in the position to address the needs of customers who represent the operations which resulted in a highly demanding project environment that requires management to deliver their superior services to customers. Your teams might come across specific requests that are suitable only to a particular organization, Apptivo's Projects app enables you to excel in it through its detailed solutions.
The Projects solution of Apptivo includes both the Projects app and the Timesheets app. Along with managing the projects, you can also track the performance of your employees, time spent on a particular task, and send the timesheets for approval to customers or managers. Based on the approval, you can estimate the amount to be charged for a project. Apptivo addresses this with better visibility across project activities and portfolios, resource utilization, and documents facilitating the tracking and reporting of project progress and costs.
Common features of Projects
Project Planning and Gantt Chart
Time and Expense Tracking
Social Team Collaboration
Budget Management
Project Tracking
Dashboards and Reporting
Estimates
With the advent of more financial management institutions, customers now have the option to sign up for the financial services that meet their budgetary requirements. In such cases, customers prefer a printed estimate of their requested service beforehand to understand if they can meet the demands of the banks or other financial institutions. For services other than banking, it is recommended that a proper process structure is implemented for better customer interaction and gain their loyalty.
Apptivo's Estimates solution allows your teams to send estimates to customers on your financial services. The Estimates app of Apptivo is automated where your employees can create an estimate, send them to your customers, and enable them to approve, reject, or request changes. You can create multiple estimates from a fixed estimate and modify them according to the customer's requirements. Based on that, you can determine the type of service your customers are in need of and offer tailored solutions.
Common features of Estimates
Estimate Creation
Automated Notifications
Time-based and Event-based Triggers
CPQ
Approval Flows
Dashboards and Reporting
Invoices
The operation of any services is incomplete unless there is an invoice management system that records all the transactions. This is very crucial in financial management owing to the significance of this industry. To simplify the operations of your finance teams, it is recommended to integrate your system with an Invoices solution that generates invoices and tracks the statuses until the payment is complete.
Apptivo enables you to remove the most manual element of billing and then helps to track the status of an invoice sent. Online invoicing provides an overview of invoices that have been paid and issued which will be efficient in tracking the client payments and also recording a financial transaction. The advantage of Apptivo is that it empowers your customers to complete their payments online through multiple payments in a secured environment. This prevents delays in payments and accelerates your operations.
Common features of Invoices
Recurring Invoices
Online Payment Gateway
Export to Quickbooks
Recording Customer Payment
Track Overpayment
CPQ
Approval Flows
Expense Reports
In addition the investments, financial services are also associated with financial expenses. This can be any financing that is incurred by a finance company. This can be tax expenses, expenses incurred by employees during their service hours, and other expenses. Integrating an Estimates application with an organized structure enables employees to record their expenses and send them for approval to the appropriate authorities.
We make it easy to capture the expenses so that you can reduce the time spent on accounting. Now, you can quickly add cash expenses to an expense report, capture and upload receipts. This provides you with the easiest, fastest, and safest way to reimburse expenses that facilitates quick approval flow and reimbursements.
Common features of Expense Reports Software
Easy Auditing
Tracking Employee Reimbursements
Document Management
Collaboration activities
Intuitive Reports
Ledger
A Ledger is a collection of accounts where all the transactions are recorded. Ledger is a significant part of financial management. Ledger forms the foundation of financial services as it covers all aspects of financial management including financial statements, accounts payable, expense reports, and other miscellaneous factors. Having an online ledger platform, that automatically records all your transactions makes your business operations more efficient.
Apptivo's Ledger app provides automated financial reporting. Also, we provide features for effective management control and real-time visibility to financial results that help you to improve the bottom line. This enables financial companies to summarize their journal entries at a single glance without any compromise to their operations. In short, Apptivo's Ledger app enables your accounting team to manage your journals from a single system online.
Common features of Ledger
Tracking Recurring and Allocation Journals
Capture and report on any number of Currency
Profitability Analysis
Analyze Financial Statements
Recording Reconciling Balances
The above-mentioned apps can also be adapted for the other types of business like,
Economical
Business Consultant
Commercial
Conclusion
It is not easy while signing up for a financial service software that has features to meet all your business requirements. In addition to CRM Finance, businesses are also in need of other tools that help in managing their complete operations. Apptivo is a robust business management application that allows financial services institutions to provide instant services and solutions to customers effectively without any hassle. Apptivo is the best financial service software to handle different spheres of business in the financial industry.
Also, Read
What Is The Best Financial Services Software?
was last modified:
January 9th, 2022
by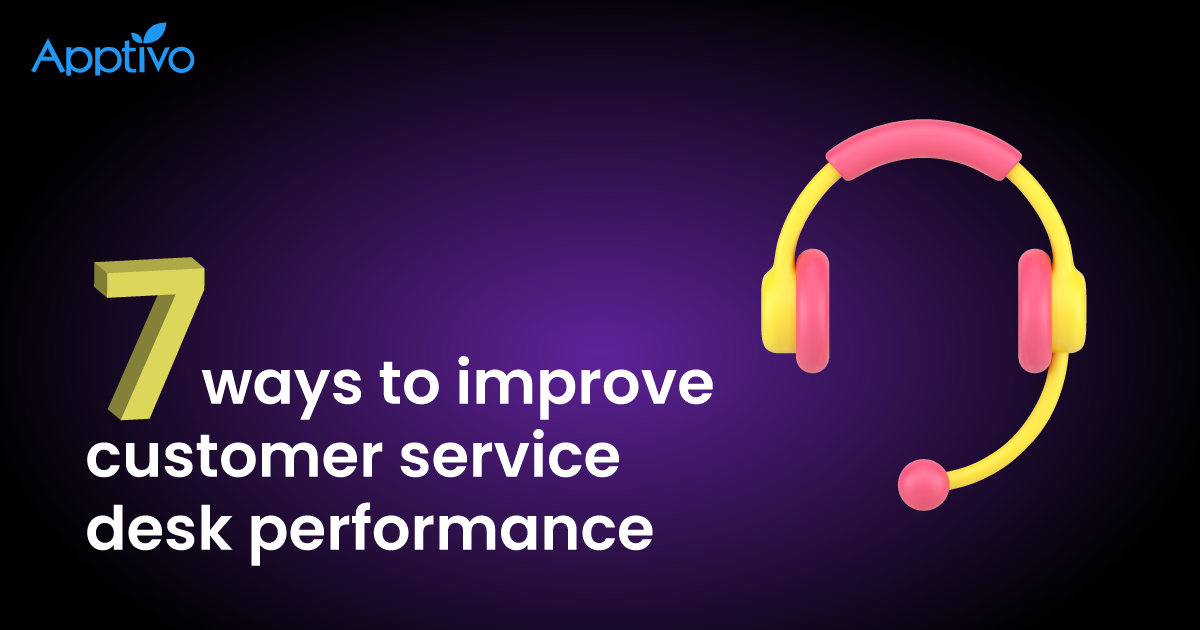 7 ways to improve customer service desk performance
1. From Good to Great! 2
Read more

→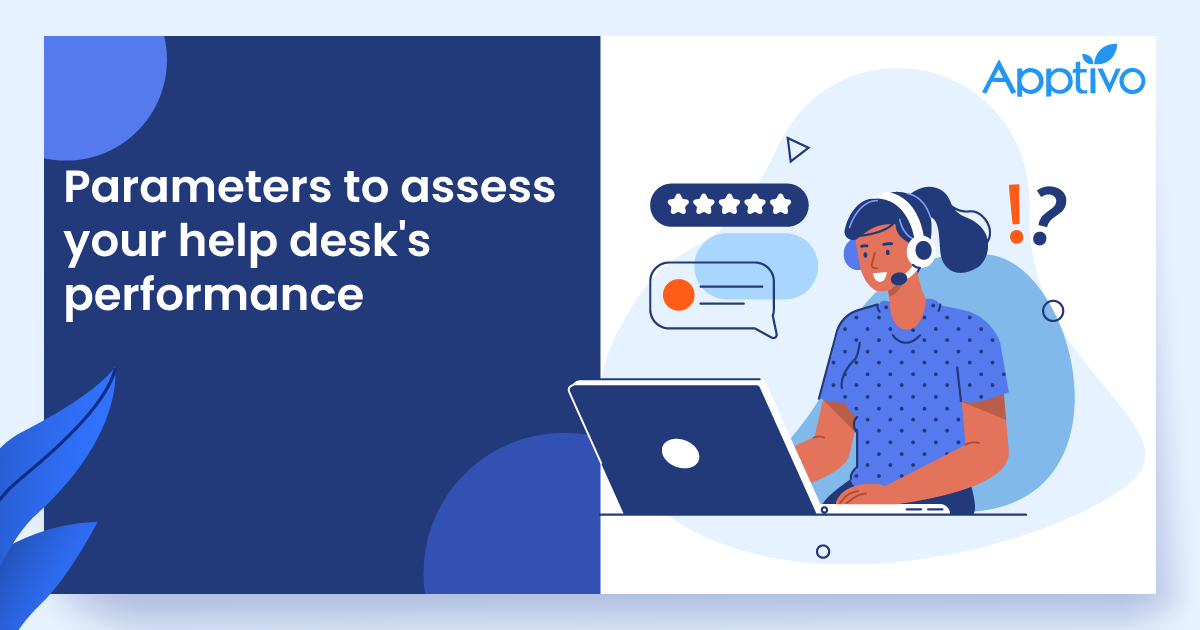 Help desk metrics: how it works in improving your customer support?
As a customer every one of us has probably experienced a frustrating technical problem and wished for expert assistance at some point in our lives. On the other side, businesses receive a huge number of enquiries about the product or service, and find it tough to ensure that every enquiry is answered to the fullest satisfaction of the customer
Read more

→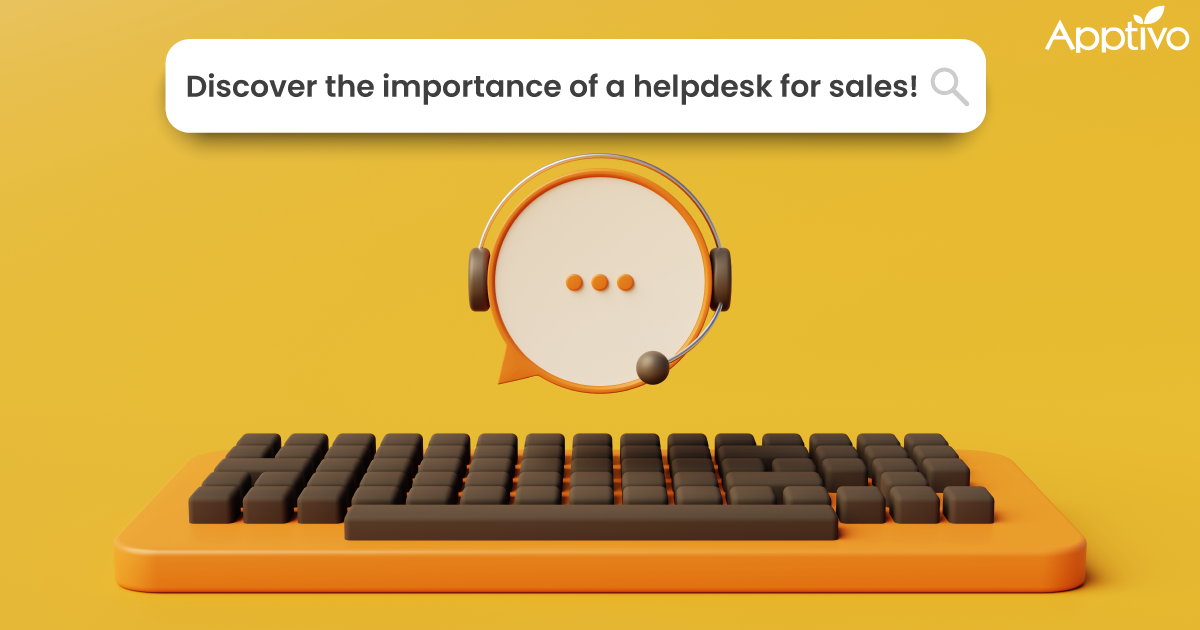 What is a help desk? How is it helpful for the sales field?
1. What is a help desk? 2
Read more

→