Apptivo, certainly offers all type of software's to all small scale businesses. All our apps helps the business to develop and track their database. Let's elaborate on how our apps will be used in barbershop and salon shops,
Barbershop or Salon Business:
The barbershop or salon type of business wanted all the data's into the one system to make their business better. Hence they requested for the software which would suffice their requirements, below are the apps which would help you to grow your business,
CRM:
Leads App: This app here helps to track the clients who are interested to know about your business , clients and the discounts you avail to the customers for any occasions.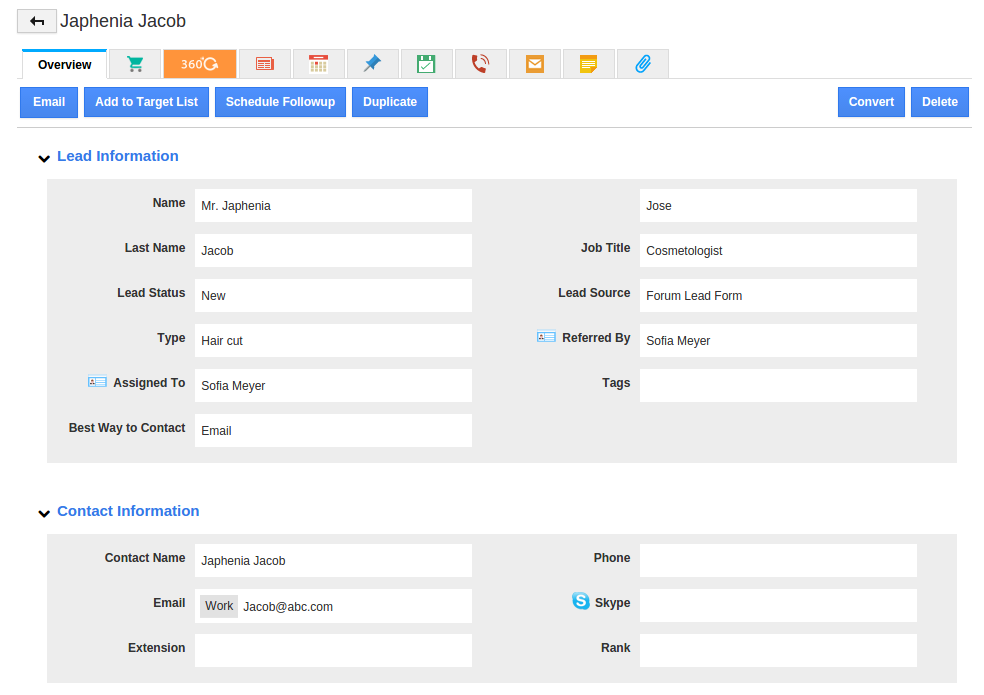 Contacts App: This app helps to save the contact details of the customers who had business with you. It will help you to retrieve contact informations whenever it is necessary.
Customers App: This app helps to save the customer details of your salon and one who had a dealing with that shop for supplying the equipments and cosmetics.
Cases App: This app helps to track the feedback from your customers to improve your better.
Financials:
Estimates App: This app helps to create the estimates to the customers who wish to have a business with you for their occasions. The customers can approve or reject this estimate.
Invoices App: This app helps to create the invoice to the customers for the business that they have done with the salon shop.

Also, depending on your business size and organization, you also might be interested in these app categories.
Marketing: This app helps to promote your business with in your industry
Human Resource: This app helps to track the employee details for your salon.
Other Similar Business Types:
The above mentioned apps can also be adapted for the other types of business like,
Spa
Day Spas
Hair Salon