Kit Orders
was last modified:
December 1st, 2022
by
Apptivo Kit Orders App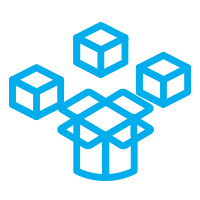 Kit Orders
Deal with your products/services and allow them to combine estimates, purchase orders, supplier invoices, and invoices to your customer into a single page for calculating margins using Apptivo Kit Orders.
Application Features
Purchase orders get automatically created whenever a Kit Order is created. On the off chance that you don't need it to happen, customize the Kit order settings.
View and generate your reports for Kit Orders created in a specific period and also furthermore make reports for kit orders associated with various objects and activities.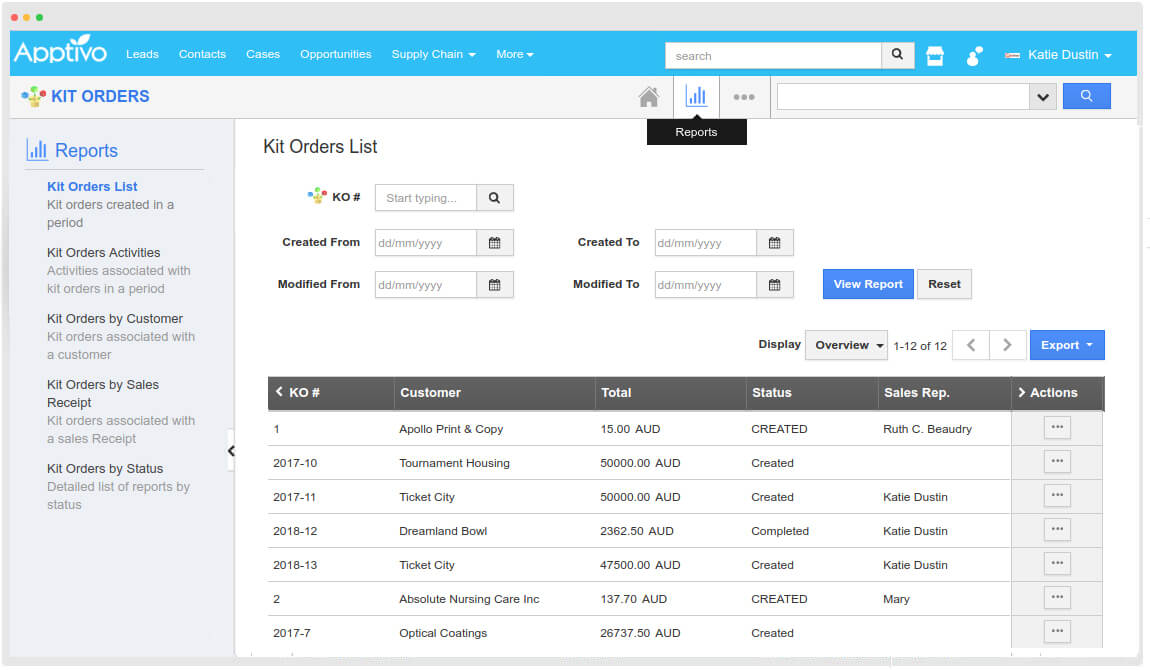 Get notified instantly with all the happenings in the kit order home page as a newsfeed. Not just newsfeed notification, email notification can also be empowered.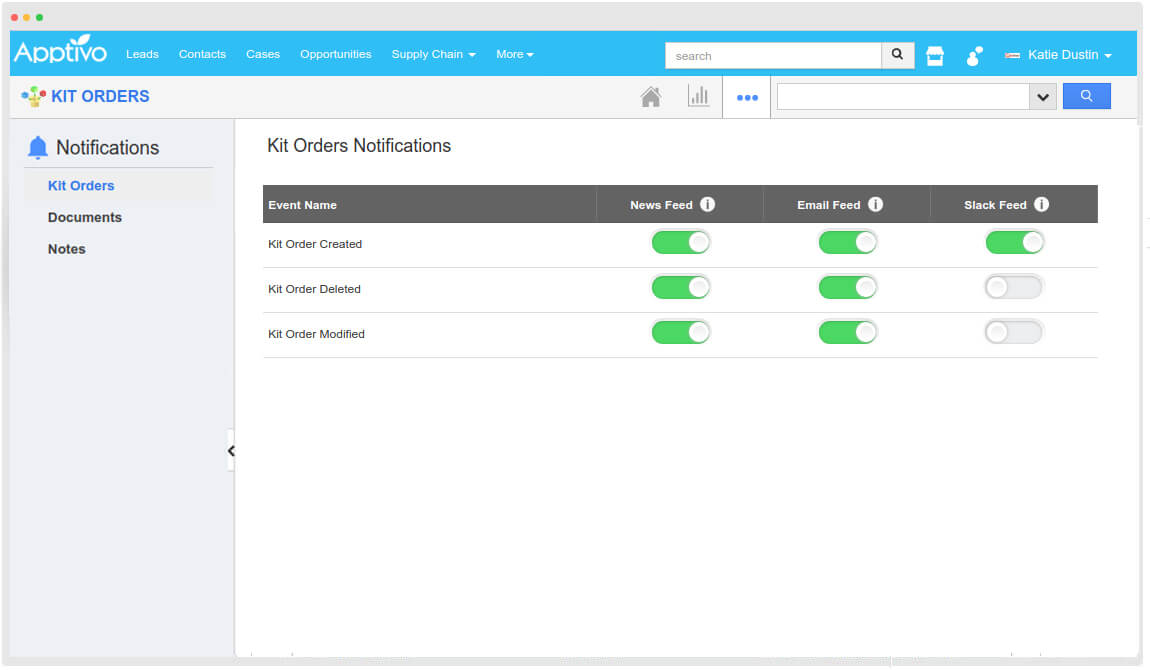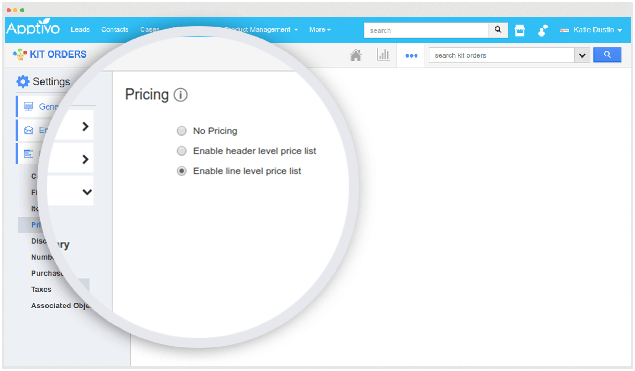 Pricing feature
Allow your item prices to be modified using Pricing feature and customize the position of the price list in the Kit order as per your requirement.
Integrated Applications
Kit Orders App integrates seamlessly with the following applications

Kit Orders     Estimates
An estimate can be converted into a kit order which calculates margins combining purchase orders, invoices, and supplier invoices. Learn More about Estimates App
This Application is available in
Start a Trial / Book Demo
Apptivo provides a FREE 30 Day trial to all its customer to play around with the product and get to know if it suits their business. Apptivo also provides a 1 to 1 demo session to explain how you can use Apptivo for your business.