Supplier Invoices
was last modified:
December 1st, 2022
by
Apptivo Supplier Invoices App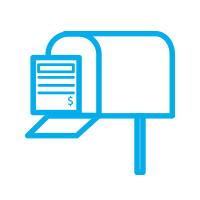 Supplier Invoices
Supplier Invoices are nothing but the Invoices that are utilized for recording money owed to Suppliers and any tax pertinent to the purchase. Supplier Invoices are generated subsequent to receiving Items from the Suppliers. Tweak your Supplier Invoices according to your necessity using Apptivo.
Application Features
Get a comprehensive overview of all your supplier invoices you have generated within a period and with its associated activities.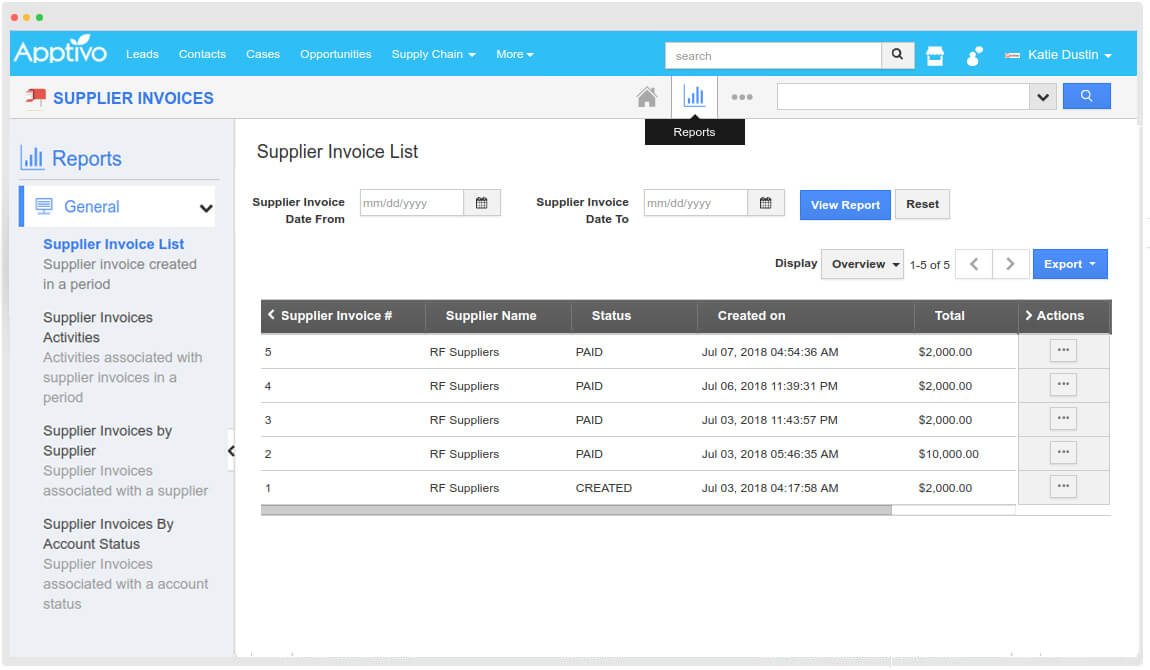 Make your payments go easier using various online payment methods. If those payments does not suits you, then create and setup your own payment method.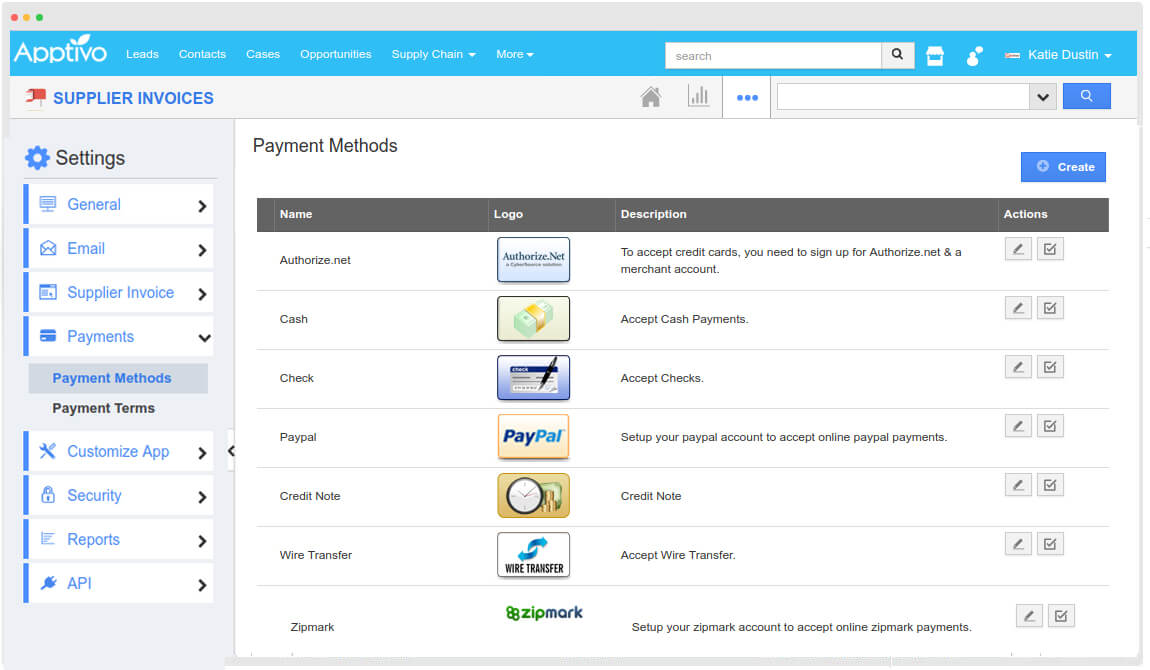 Create your Single/Multi rate taxes manually and set up your tax codes for the invoices by customizing "Taxes" in the Settings option.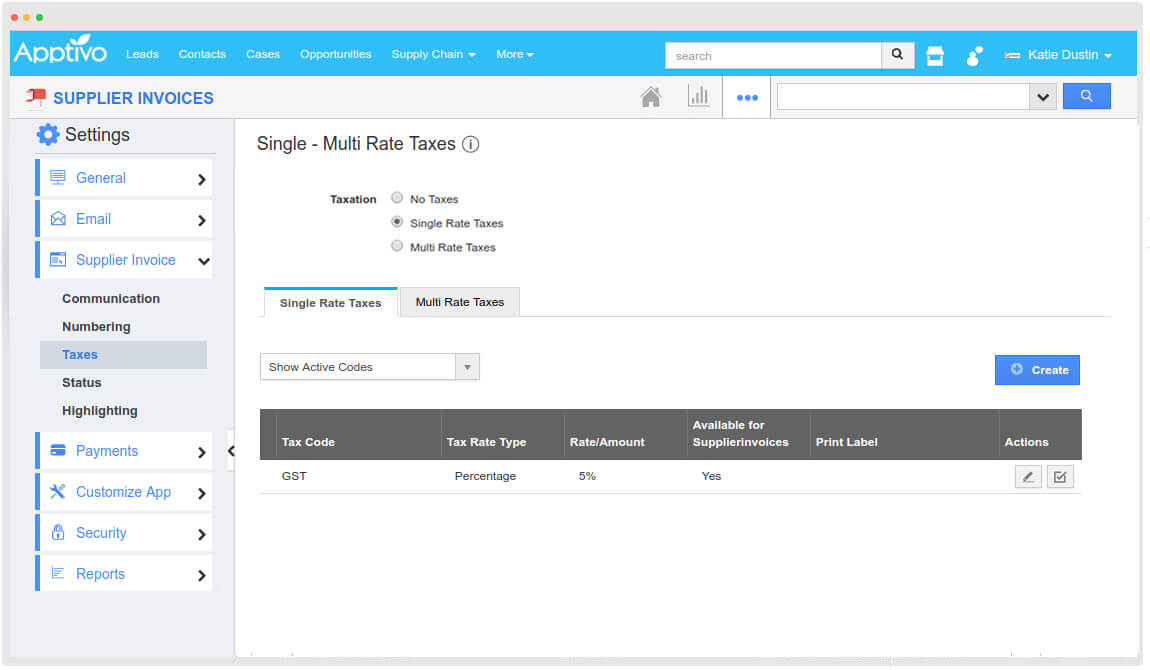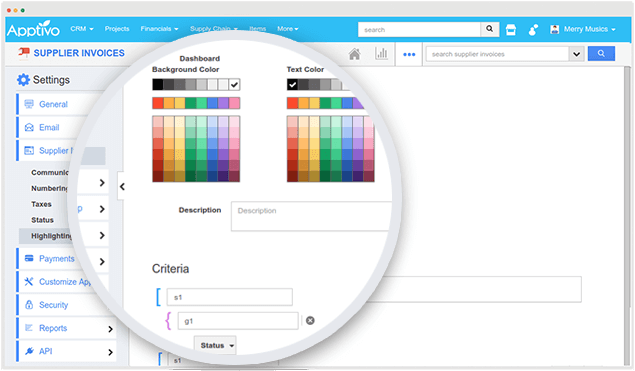 Highlight Supplier Invoices
Highlight your supplier invoices with different colors to identify the major objects, by providing a different criteria to get satisfied.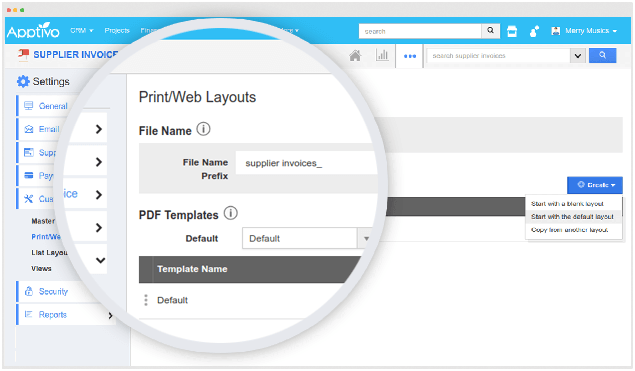 Print/web layouts
Create your own customized PDF templates of the supplier invoices and select the preferred layout which needs to be sent to the Customer.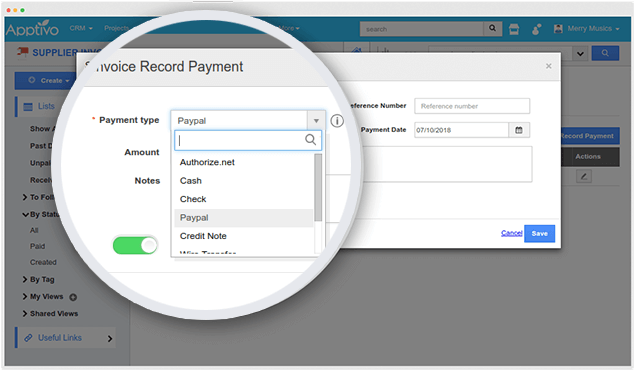 Record Payment
Generate an invoice for your suppliers after receiving your products and record the payment provided by those suppliers.
Integrated Applications
Supplier Invoices App integrates seamlessly with the following applications

Supplier Invoices     Purchase Orders
Create Purchase Order for the item you get from your suppliers and then convert them to Supplier Invoices to record payment. Learn More about Purchase Orders App
This Application is available in
Start a Trial / Book Demo
Apptivo provides a FREE 30 Day trial to all its customer to play around with the product and get to know if it suits their business. Apptivo also provides a 1 to 1 demo session to explain how you can use Apptivo for your business.