Purchase Orders
was last modified:
December 1st, 2022
by
Apptivo Purchase Orders App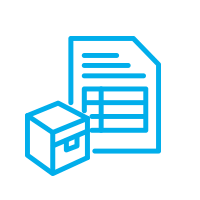 Purchase Orders
Manage an unlimited number of vendors, purchase orders, and items at one time using Apptivo Purchase Orders. It helps you in tracking the suppliers, indicating types, quantities, and agreed prices for products or services. You can print, send and duplicate Purchase orders saving data entry time.
Application Features
Leveraging Apptivo's CRM capabilities, get a 360° view of supplier activities & communication history. Instantly see a list of all products a vendor carries, and a list of past purchase orders & supplier invoices.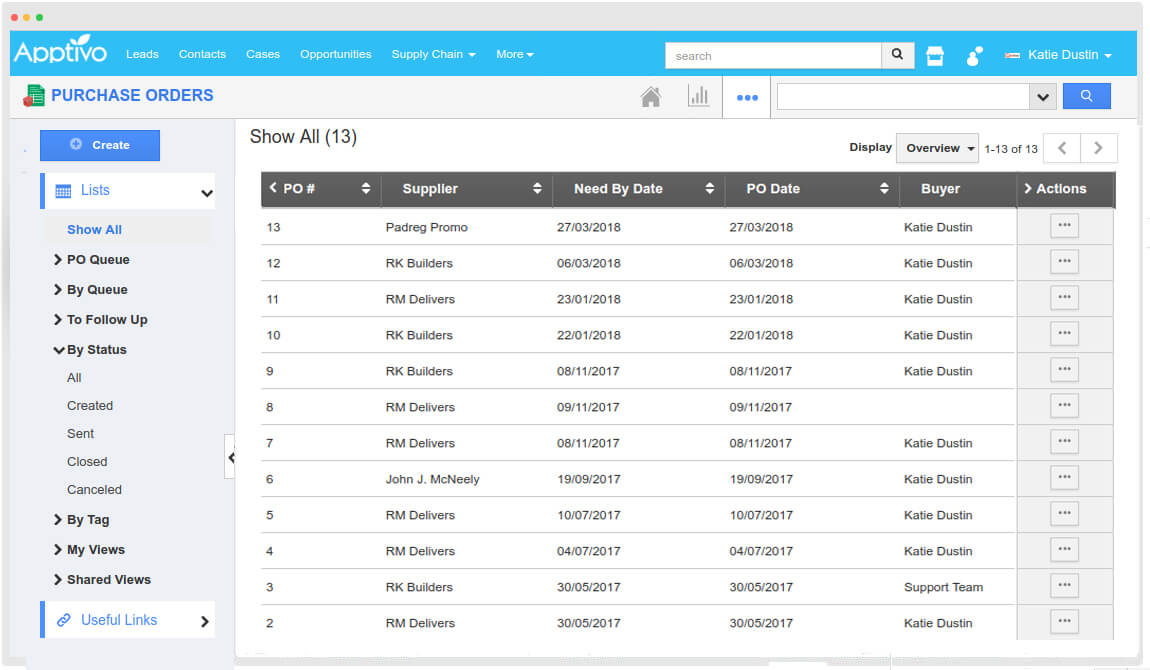 After purchasing your supplies, generate a receipt from the purchase order to make new inventory available for customer orders.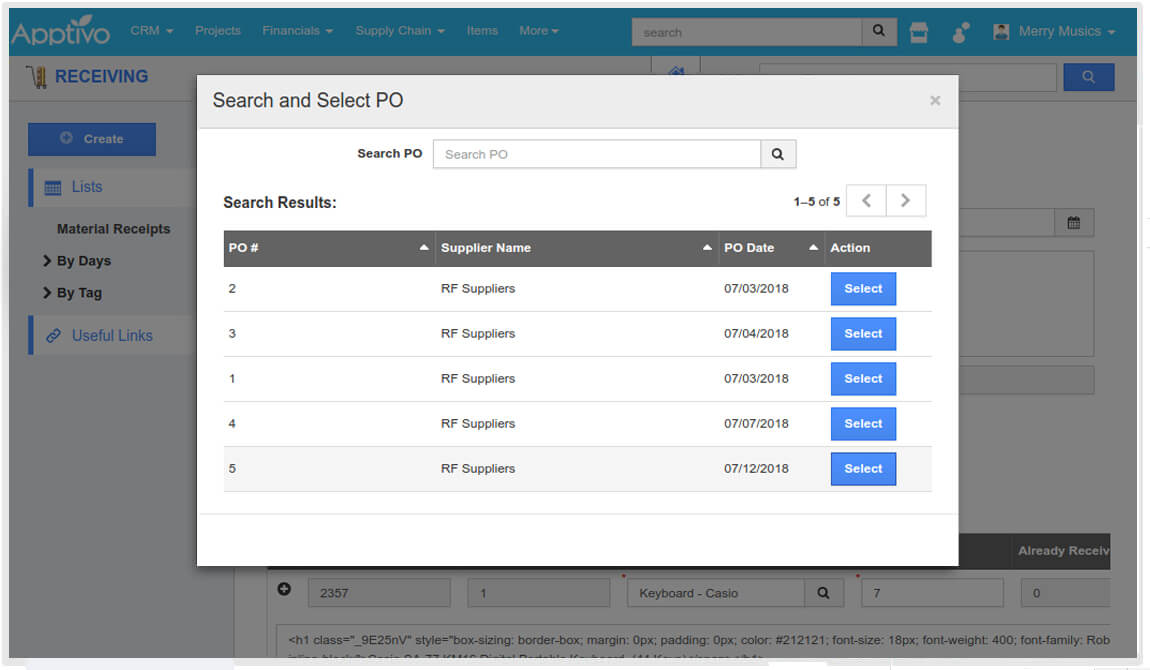 A simple drag-and-drop invoice template builder to generate professional PDF invoices to send to your customers. Choose your own fields, upload a business logo, and much more.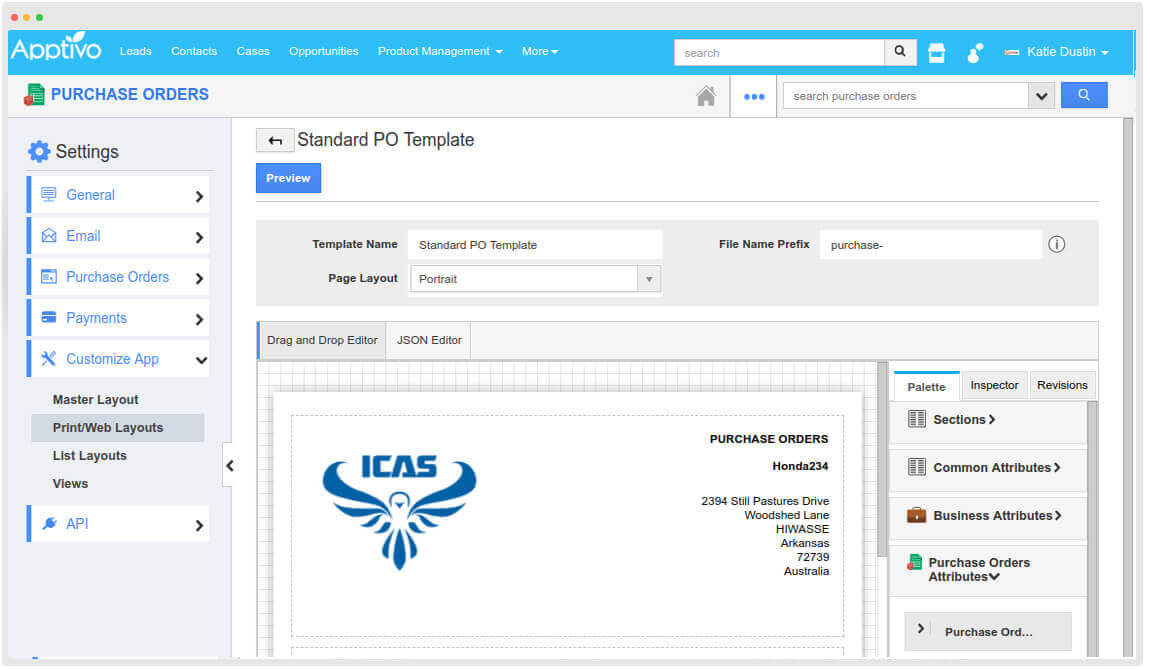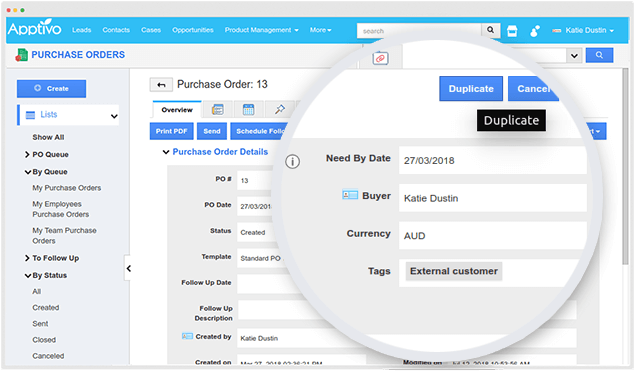 Duplicate purchase order
Tired of creating multiple Purchase orders with same supplier and buyer, Apptivo helps you with Duplicating the purchase order many times as you need.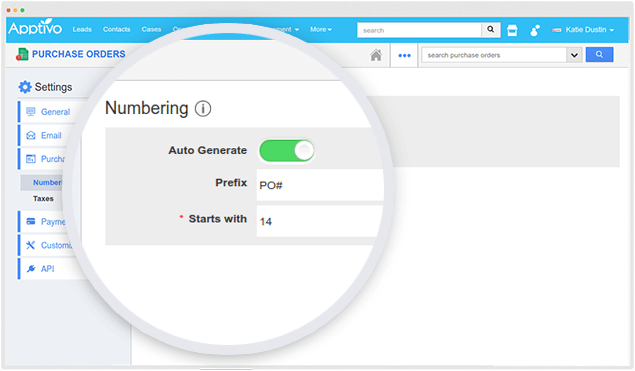 Auto Numbering
Provide your created Purchase Orders with numbers so you can search it instantly when needed. Customize it according to your wish.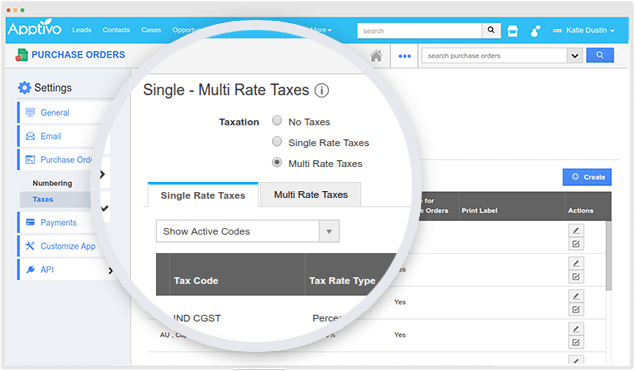 Single/Multi Rate Taxes
Set up your tax codes for your products or services required. Create a purchase order with tax included and send it to your customers.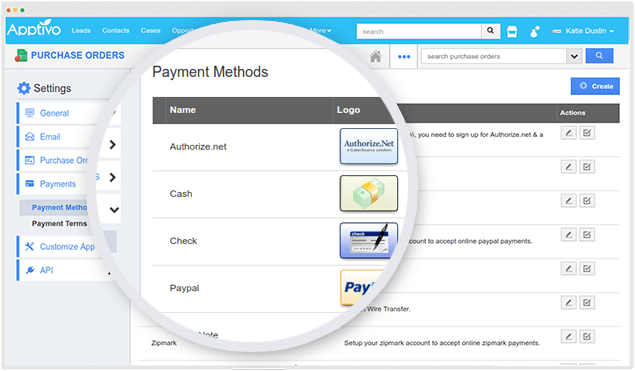 Payment Methods
Choose your needed payment methods by which you can make payments. Not satisfied with it, then create your payment method and approve it.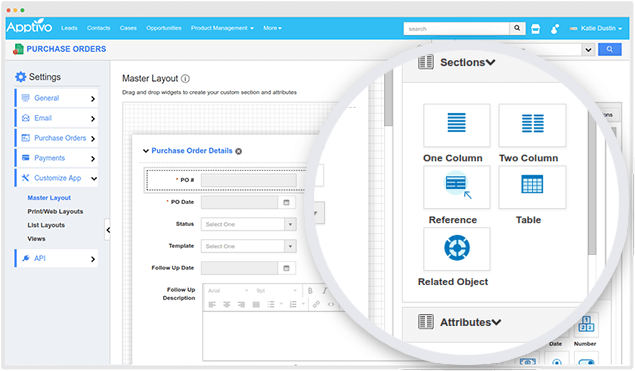 Customize App
Create your own layout of your Purchase order app page with more customizations and more fields as needed for your business.
Integrated Applications
Purchase Order App integrates seamlessly with the following applications

Purchase order     Suppliers
A supplier is the business entity to whom the purchase order is to be sent. You can search for the suppliers in the Suppliers App, or create new suppliers from Purchase Orders App. Learn More about Suppliers App
This Application is available in
Start a Trial / Book Demo
Apptivo provides a FREE 30 Day trial to all its customer to play around with the product and get to know if it suits their business. Apptivo also provides a 1 to 1 demo session to explain how you can use Apptivo for your business.