"Exceptional customer experiences are the only sustainable platform for competitive differentiation." – Kerry Bodine
Delivering seamless customer experience is something that all businesses, whether they are new or well-established, are battling tooth and nail for.
Businesses make every effort to engage customers and deliver a positive experience. However, many organizations end up providing great individual interactions to many customers, while some slip through the cracks. Focussing on the complete customer experience as a whole will ensure success.
But how can the customer experience be enhanced?
Help desk software is one effective weapon in your toolbox that might be beneficial in this scenario. Businesses can provide excellent experiences by consolidating support data and conversations with the Help Desk.
The use of help desk software can significantly improve the quality of the customer experience. The Help desk serves as a central point of contact for businesses to assist customers along their journey. With the use of such a system, firms may quickly address customer queries, cutting down on customer attrition.
Not only do help desk solutions aid in building a loyal customer base, but they also contribute to an increase in employee productivity and the bottom line.
Proven Ways to enhance customer experience through Help desk software
To reap the benefits, businesses must nonetheless be able to leverage their potential effectively. Here are 10 measures to improve customer experience with help desk software.
1. Create Omni channel experiences
Customers have diverse preferences for desired communication channels, with 34% preferring the voice channel. This necessitates firms to incorporate several channels into their CX strategy, such as live chat, email, knowledge base, social media, and so on.
Businesses require technology to collect support requests that come in through multiple channels. This is made feasible by a help desk system that gathers support requests from websites, live chat, email, and social media. Additionally, it may allow them to provide support through the medium that clients prefer the most. This improves the customer experience and maintains an excellent Customer satisfaction score. (CSAT)
2. Minimize Response Time
If the company's response time is too long, the customer is more likely to become frustrated and leave the business. This is why businesses need to respond to customer complaints quickly and nimbly.
The help desk tickets reflect the SLA response and resolution time remaining at any given point in time, allowing the help desk staff to prioritize their work. Help Desk SLA Management delivers a win-win situation because businesses can monitor their staffers' performance and customers can get their queries resolved quickly.
Agents should always follow rules for troubleshooting and tagging tickets. This makes sure that everyone is communicating during an escalation in the same lingo and prevents confusion.
Escalations could take some time, thus the support staff must keep the consumer informed at every step. How quickly this communication should occur is frequently specified in service level agreements (SLAs), which define a minimum degree of assured service.
3. Empower support agents
When it comes to optimizing customer experiences, one needs to turn towards their internal team.
Are the workers happy and competent?
Do they believe they are prepared to handle incoming requests/queries?
Are there any obstacles that affect the performance of support executives?
One must have the answers to these queries before developing the CX strategy.
Help desk platforms assist agent productivity and enhance customer satisfaction by providing the context essential to deliver secure and reliable communications. Using the support desk, agents may quickly plan and manage their work. Help Desk handles ticket escalation to quickly resolve issues.
4. Implement self-service
Customers can use a help desk platform with an integrated knowledge base to get answers to frequent queries without having to speak with a support representative. The businesses can include tooltips, guides, tutorials, and other self-service content on their support page. Furthermore, the knowledge base's anytime, anywhere accessibility can offer highly gratifying service outcomes.
Self-service can minimize ticket traffic while also optimizing resource use. It can save operational expenses, free up agents, and allow consumers to handle concerns at their leisure.
5. Boost Internal Collaboration
A well-synchronized and connected staff is better suited to help its customers. Any consistency issues or service delays are eliminated via seamless internal coordination across business departments. Any discrepancy amongst support executives will be mirrored in the customer experience, jeopardizing its overall efficacy.
With a robust help desk system, teams can collaborate to provide excellent customer support. They can access shared inboxes and keep a record of all recent interactions with clients from a unified platform.
6. Track and Measure Performance
Tracking significant help desk metrics allows businesses to stay on top of their team's performance and foster continual improvement. Metrics assists in anticipating customer trends and in deploying resources effectively.
Using a help desk system, One can monitor metrics like:
Consumer Satisfaction
Average time for resolution
Ticket volume
First response time
Backlog
Agent Involvement
Rate of call abandonment
Agents' Occupancy
These and other indicators can help maintain & track customer experience, make data-driven strategic decisions, and identify opportunities for future performance improvement.
7. Optimize the Customer's Journey
Customer journey mapping may enhance the effectiveness of support interactions. Being aware of every detail of the customer journey is the simplest method to improve the customer's experience. Before refining the support experience, One must consider every step that the consumer must take while interacting with the company.
A customer journey map is an aggregate of what customers believe, feel and perceive about a brand at various phases and across multiple touchpoints. Businesses can align their product roadmap by utilizing customer journey mapping to uncover each of those perceptions step by step from the customer's viewpoint.
The information one gets from customer interactions can help validate and enhance the customer journey map. Customer journey mapping influences the way you set up your help desk software which helps in fine-tuning the services and thereby delivering delightful experiences to the customers.
8. Personalize communications
This is corroborated by the data that more than 80% of customers are more likely to purchase from a business that offers a tailored experience.
Businesses may provide a more personalized service by using a 360-degree approach to building data-rich customer profiles. A robust help desk software can centrally maintain several customer profiles and assist in better understanding the personality types and purchasing behavior of customers. As a result, your customer service personnel will find it simple to segment consumers according to their preferences, needs, and expectations and to present personalized solutions for each segment.
9. Automate Processes
With a powerful help desk, businesses can eliminate the need to manually track support issues. Automated ticket management can boost overall productivity and provide a more enjoyable support experience.
Improve the overall performance of support operations through round-robin scheduling, scripted responses, and intelligent routing. A help desk system can also automate email notifications to customers and support personnel, which simplifies ticket management.
An automated system ensures that the correct ticket reaches the correct person instead of manually distributing them. The overall workload on the team and agents can be greatly reduced with the help of automated ticket routing. One can prioritize tickets based on their importance so that the most pressing issues are addressed first. This saves agents valuable time and enhances their morale, allowing them to provide unique and individualized customer experiences.
10. Get feedback
The clients are always providing feedback, either verbally or through actions. There is no better method to personalize customer service techniques than by directly contacting your consumers. One can always ask them how they felt about the customer service or if they have any suggestions for how to make it better. Seeking relevant real-time feedback will assist in identifying client issues.
A help desk email ticketing system enables you to share surveys and post customer support interactions. These surveys might assist in capturing the quality and satisfaction level of customer service from their perspective. Businesses can successfully record, track, and share customer feedback and enhance their overall processes to become a feedback-driven firm by utilizing the right help desk tool.
Provide great customer service experiences with Apptivo Help desk software
Apptivo Help Desk centralizes all of the customer support interactions, ensuring that communication is seamless, personalized, and efficient—resulting in more productive agents and delighted customers. Apptivo being a comprehensive ticketing system helps allocate, prioritize, and resolve customer support encounters. The software has been shown to improve agent productivity and enhance customer satisfaction.
Two portals are offered by Apptivo Helpdesk: one is for clients and the other is for users. A ticket is created for each Customer Request, each with its distinct ID. Both customers and staff can use the ticket number to track all responses to a request. When a customer submits a request via email, the Apptivo Help Desk turns it into a ticket, sorts it by priority and category, and then assigns it to a representative who can respond swiftly.
The help desk ticketing software by Apptivo offers plenty of features such as a cases app, powerful IMAP email connector, Activity tracking, Performance reporting, 360-degree view, service level agreements, customization options, and app extensions.
Apptivo, a reliable software can assist businesses in providing delightful customer-centric experiences. One can also ask for a free trial of the software to see if it fits the company's requirements.
Accelerate business growth and establish yourself as a market leader by opting for Apptivo – The best help desk software!
Enhancing Customer Experience Through Help Desk
was last modified:
January 2nd, 2023
by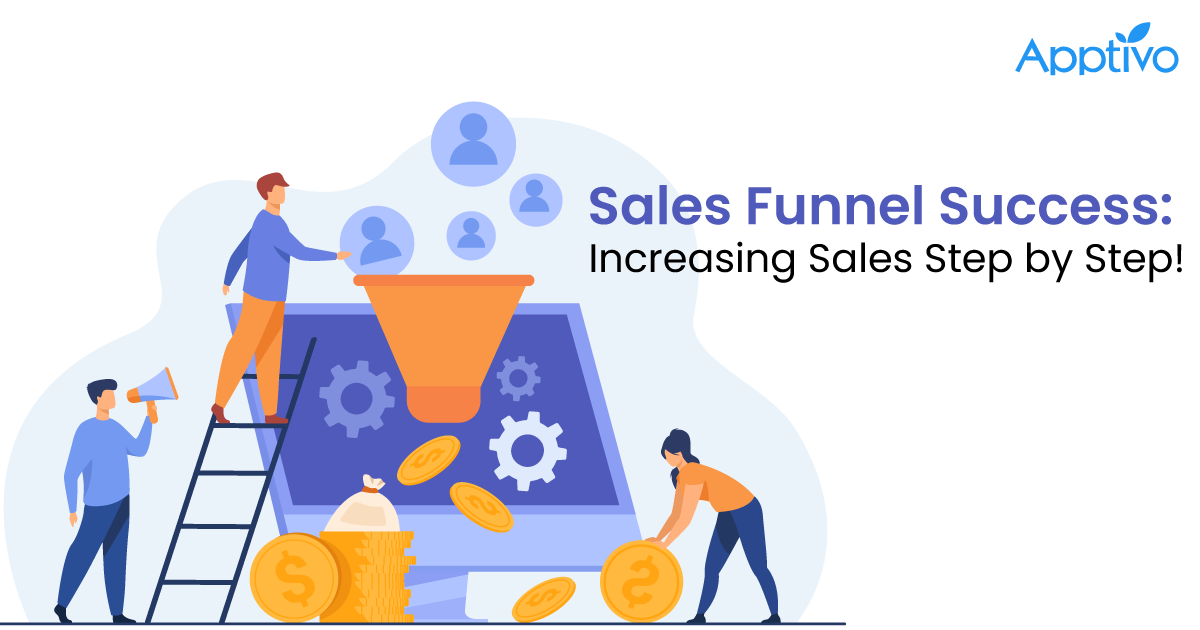 What is a sales funnel, and how do you build one that drives more sales?
1. What is a sales funnel? 2
Read more

→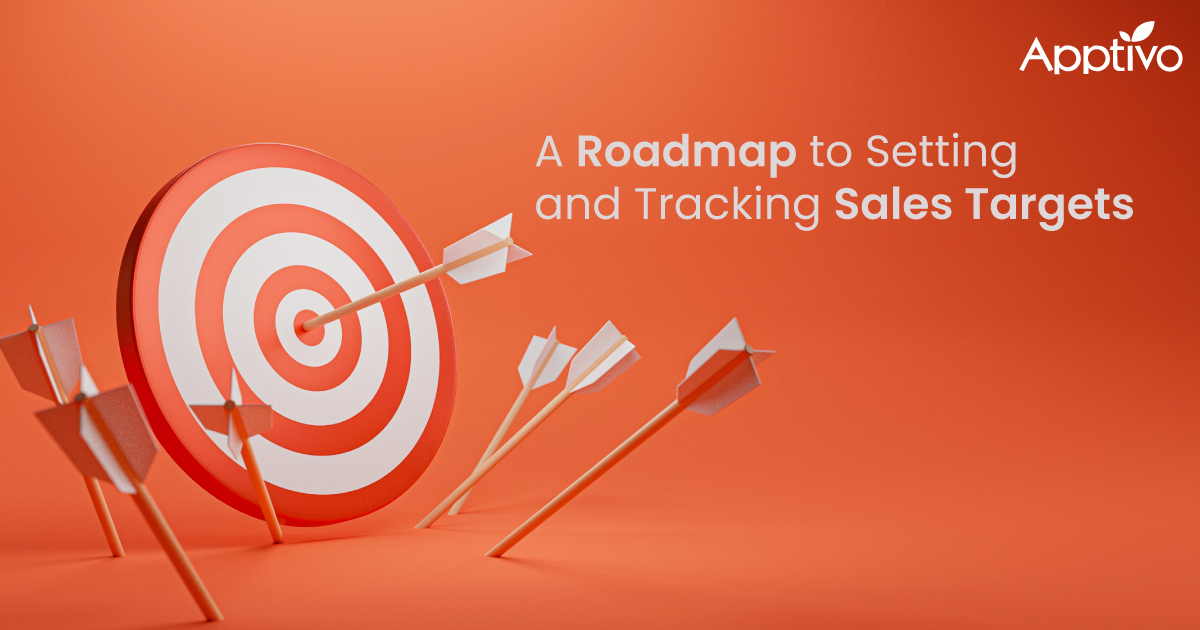 What are sales targets and how do you set and track them?
1. What is a sales target? 2
Read more

→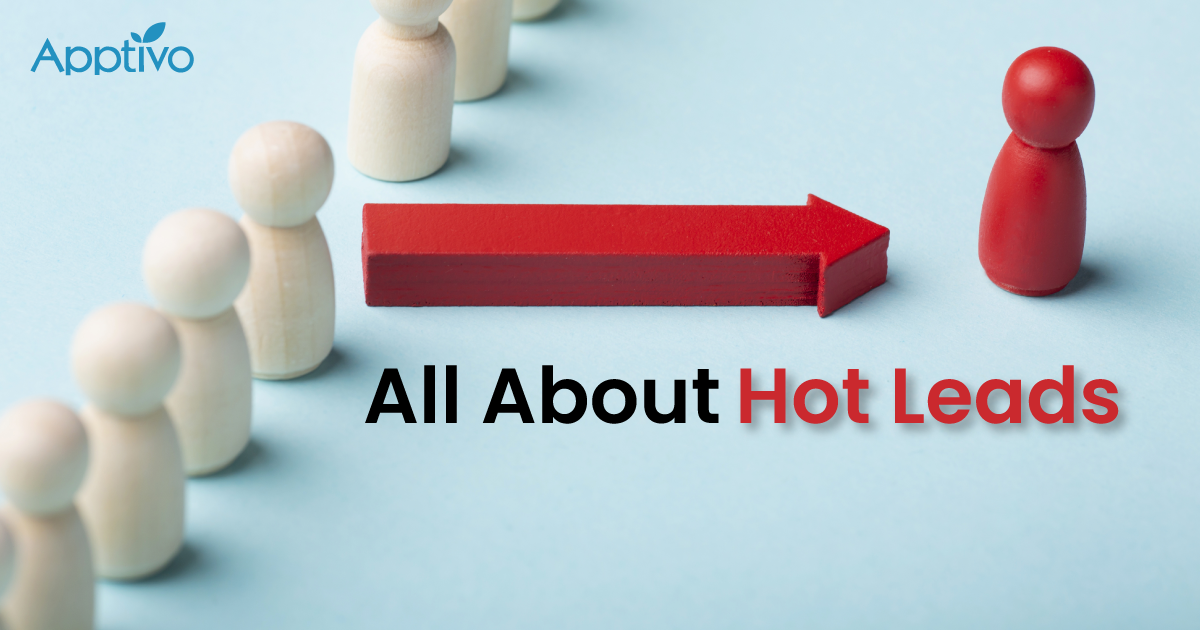 Hot Leads in Sales: Identifying and Converting Effectively
1. What is a hot lead? 2
Read more

→