Businesses move to the Cloud to create an easily accessible and portable ecosystem where the data is readily available. The Cloud platform of Apptivo is a suite of 65+ integrated applications that allow businesses to make their work simpler and easier. Though there are so many popular applications in Apptivo like CRM Apps, Financial Apps, and Supply Chain Apps, there are other applications and features that have so much more to offer to your business. These applications and features redefine your business, letting your business to be innovative and stand out from the rest. Let's walk through some interesting but less explored applications and features offered by Apptivo.
Contact Center
The Contact Center App is the newest addition to the Apptivo CRM Software allowing users to manage the interactions with the contacts, customers, or leads effortlessly. Be it Emails, Phone Calls, or Text messages – Apptivo has got it all covered. Personalized communication is not just our mere goal, but a vision made true in Apptivo. You can now interact with your contacts via calls or text messages instantly. Simply purchase a phone number in Nexmo and get to experience streamlined communication with Apptivo's Contact Center App.
Apptivo's Contact Center allows you to set up tailor-made IVR and manage the calls & text messages from any device. Reduce the waiting time of your customers and enable them to contact directly with the right person.
Streamlined IVR – The IVR configuration allows you to design the call tree using various call handling methods like Round Robin, Forward to Team, Forward to Employee, and many more. The call forwarding works based on the algorithm to transfer the call to the agent who has been idle for a longer time.
SMS Dashboard – The SMS feature of the Contact Center App allows your employees to interact with your customers inside the Apptivo application. You can send and receive text messages without any time delay. If the phone number is already available in the database, then the contact information will be populated automatically.
Tailor-Made Dashboards – You can monitor the calls live, track the call queue, and calls in the waiting list. Besides, you get to generate reports on the calls and text messages with advanced filters.
You might wonder if you have to switch to the Contact Center App every time to make a call or send a text message? Certainly No! Once you have added your Nexmo phone number, you can start making calls and send text messages from any applications across Apptivo. You will also be notified of incoming calls or text messages.
Electronic Signature (eSignature)
The introduction of E-Signatures has brought the world closer. Now, distance or time is not a constraint. Businesses are able to perform transactions from anywhere round the clock without any restrictions but still not compromising on the data security. The use of digital signatures has become very prominent in this technological era.
With Apptivo's electronic signature feature, businesses can easily send estimates, invoices, work orders, or contracts to their customers for eSignature. If your documents are to be signed in a specific sequence, the sequential flow gets the documents signed as per your configured sequence. Both the sender and receiver will receive the document in their respective email address from where the signer can sign the documents and the sender can receive notifications when the documents are signed. Create an account in Sign.co, purchase your plan according to your document requirement, and integrate it with Apptivo with a single click to start using this feature today.
ECommerce Portal
An online presence is an added advantage for businesses looking to expand their scope. While some businesses have their own websites to create an online store, others tie-up with online ECommerce websites to get their job done. Apptivo falls in the former category where you can create your online portal from which your customers can browse, buy, and pay for the products.
On a single click, you can launch your online portal with Apptivo. This online portal will be integrated with your Apptivo's applications like Orders App, Items App, Inventory Management App, and Shipping App, so the orders and inventory management are made easy. Apptivo Commerce is a front end representation of your items added in the Items App. When the customer purchases an item, the item quantity will be in sync with your Apptivo's inventory. In short, your online store will be an exact replica of your conventional store. If an item is out of stock, the customer will not be able to proceed with the purchase. An amazing shopping experience is ensured for your customers with Apptivo Commerce.
Sales Returns
The Sales Returns app of Apptivo brings your supply chain to a complete circle. While other applications in the Supply Chain allow you to track your items until it reaches your customer's doorsteps, the Sales Returns app enables you to document the canceled orders. You might wonder how to update the inventory if an Invoice, Order, or a Shipment is canceled? With the Sales Returns App, you can easily associate the Invoice, Order, or Shipment number so the system takes care of updating the inventory in real-time.
The partial cancelation feature can be used to cancel only a certain quantity of the total purchased quantity. The process involved is carried out in the backend. Just associate the Invoice, Order, or Shipment number, add the canceled quantity and let our system complete the work for you. The Sales Returns are processed only when the request is approved. If not, the inventory will not be updated. This is very handy to prevent cancelation requests without any proper reasons or repetitive cancelation requests from the same person. The employees can work around cancelation with zero stress by utilizing the Sales Returns App of Apptivo.
Insurance Tracker
Does your business offer any type of Insurance? Are you facing difficulty in managing your insurances? Try out Apptivo's Insurance Tracker application and you will never be disappointed. The Insurance Tracker Application of Apptivo has got all your requirements covered. Not only for customer purposes; but the Insurance Tracker application also allows you to manage the insurance of your business. Create, track, and manage your insurances with this exceptional application that offers periodic follow-ups prior and/or after to the expiration of the insurances.
With an extra hand from Apptivo's CRM software, you can collect lead information from webforms or any platforms, create your customers, and track the insurance right from where you are. Leave off the conventional method of tedious follow-ups, instead, use Apptivo to receive instant reminders, avoid repetitive follow-ups, and stay updated on the renewals.
Summary
Just like Supply and Demand, an application comes into light only when the necessity arises. Apptivo's researchers and developers have designed applications with a foreseeing perspective by offering solutions for the hurdles to be faced as technology booms. As we dive deeper, one can realize that Apptivo not only reduces your work but brings forth features that turn out to be a great asset for your business. This edition has covered some of the newly introduced but less explored features and applications in Apptivo. Our exploration doesn't end here, and we will be back with more interesting applications and features that will certainly shape your business.
Apptivo Suite of Apps: "Explore The Unexplored"
was last modified:
November 5th, 2020
by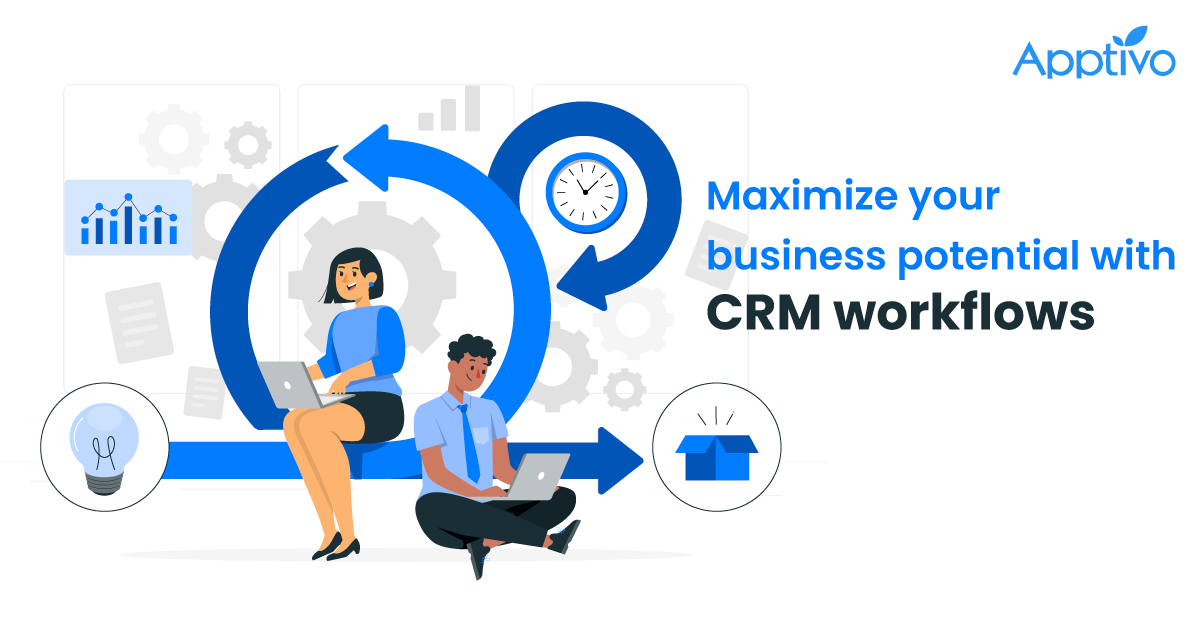 What is a CRM workflow? The Right Way to Boost Productivity and Sales
1. Understanding CRM Workflows 2
Read more

→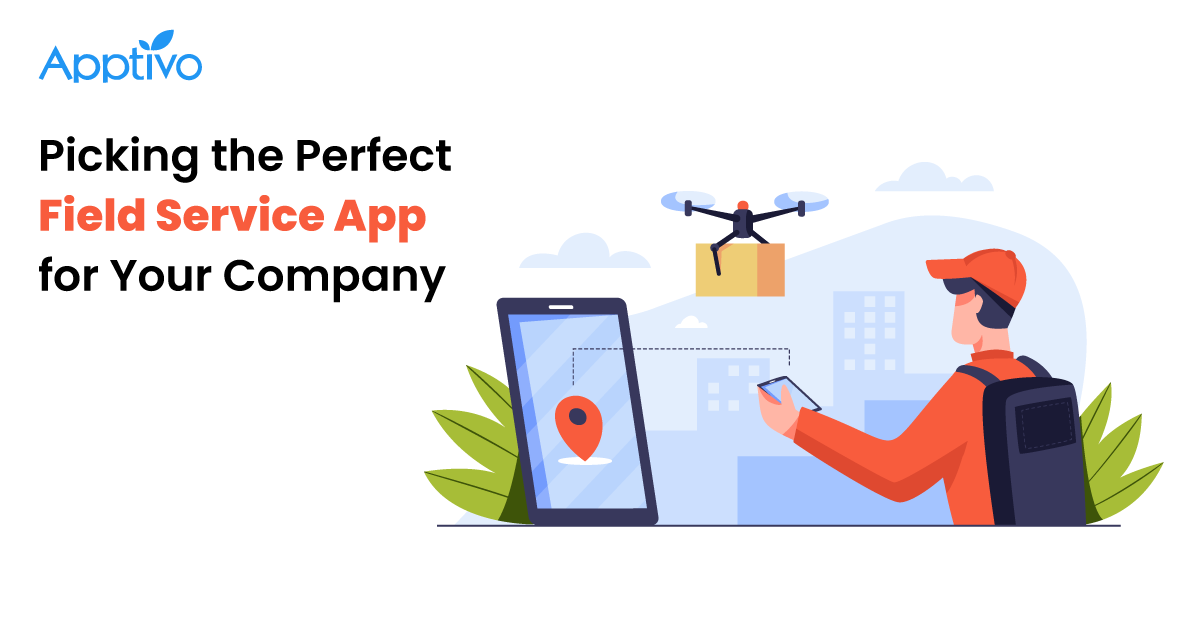 How to Choose the Right Field Service App for Your Company?
1. What is a Field Service App? 2
Read more

→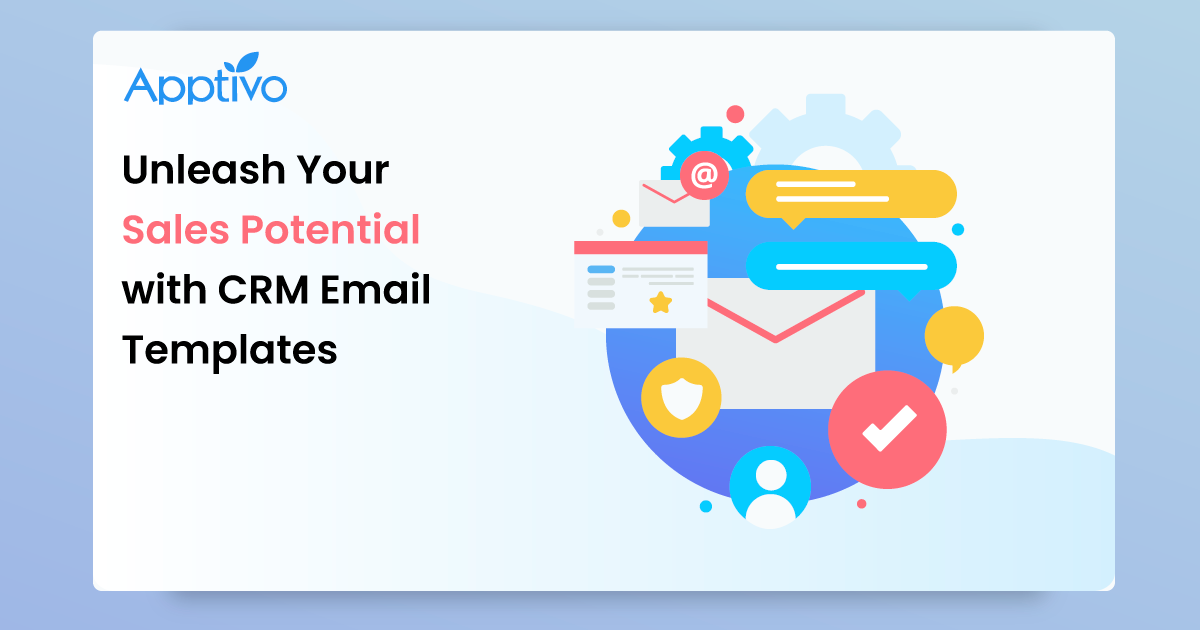 Unleash Your Sales Potential with CRM Email Templates
1. The Power of CRM Email Templates 2
Read more

→